Top scorer, assist leader: Les Rouge et Bleu still on top
Paris Saint-Germain's forwards were once again decisive against Lyon on Sunday night, further consolidating their position as the league's top scorers - and assist providers - in Round 8.
Ultra-decisive since the beginning of the season, the Brazilian-Argentine duo once again led Paris to victory. This Sunday evening in Lyon, Neymar Jr, the the French championship's top scorer, turned provider for the one with whom he shares top spot on the assists chart - for a 100% South American goal.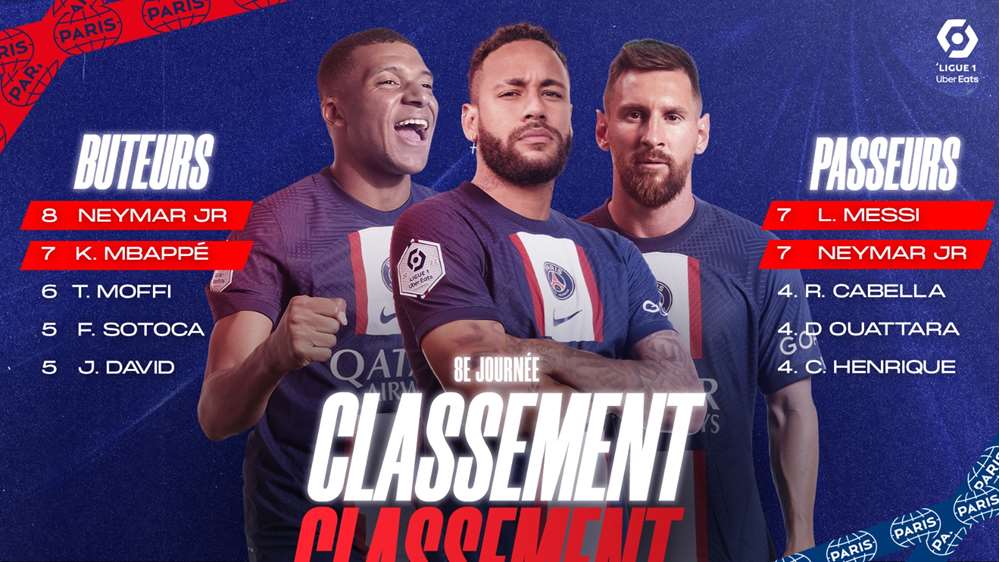 At the end of Round 8, the Parisians take sole control of the Ligue 1 table, with our attacking trio occupying the top spots on both the scoring and assists chart.