Stats & Facts: The first Ligue 1 victory in numbers
Goals, records, stats... We tell all from Les Parisiens' convincing 5-0 victory over Clermont on Saturday 6 August, on Matchday 1 of Ligue 1.
INCREDIBLE DEBUTS
A successful pre-season tour of Japan, which saw 3 wins in as many matches, a first trophy of the season lifted in the Trophée des Champions against Nantes… Could Paris have dreamed of a better start to the campaign? Oh yes, of a first league match that they dominated from start to finish! On Saturday evening, at Clermont, there were no less than four different goalscorers finding the back of the net for Les Rouge et Bleu, who put in a complete team performance. 
Statistically, this 0-5 win over Les Auvergnats marks the club from the capital's best ever opening match. Until now, the record had been a win by a three goal lead: 2005-2006 (4-1), 2018-2019 and 2019-2020 (3-0). But now Christophe Galtier has already made it into the club's history books in Paris Saint-Germain's 50th season in the top-flight!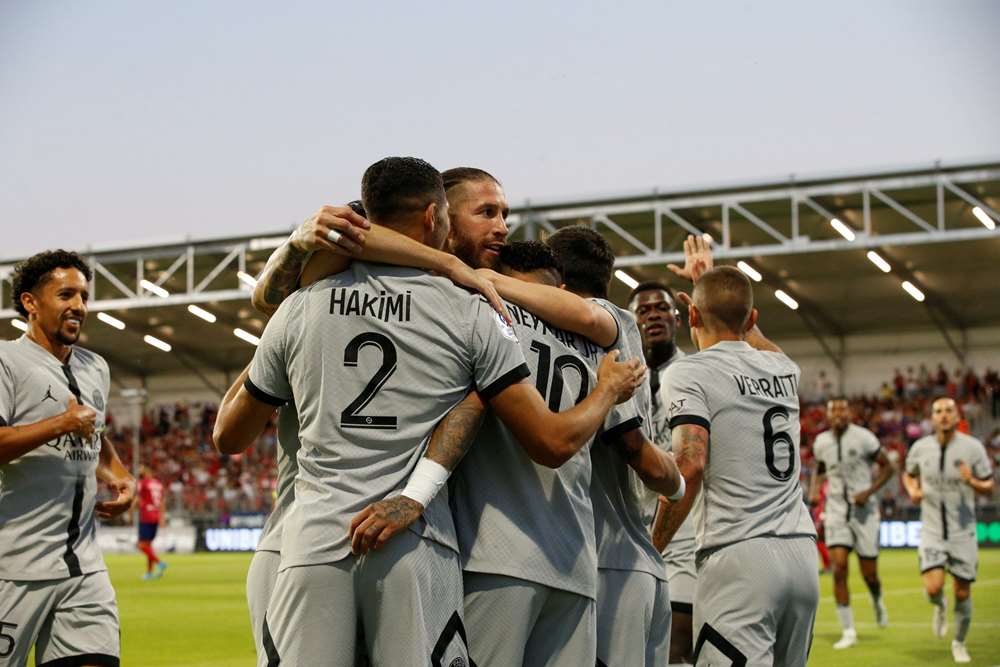 HISTORY FOR Marco
There is one member of the Paris squad who is particularly used to making his name in the pages of the club's history books. It's a certain Marco Verratti, the longest serving player in our squad, who boasts the most titles in the Paris shirt, with no less than 29 trophies on the shelf. He made it an 8th Ligue 1 title last June (a record in all of French football), and a 9th Trophée des Champions at the end of July. And as if that wasn't enough, a few days after celebrating 10 years with Paris Saint-Germain, the Italian took advantage of the league opener to reach another symbolic milestone. In playing his 380th match across all competitions for the club from the capital, he joins Sylvain Armand in second place of the rankings for the most appearances in Rouge et Bleu. Ahead of our Italian is just Jean-Marc Pilorget, who played 435 matches between 1975 and 1989.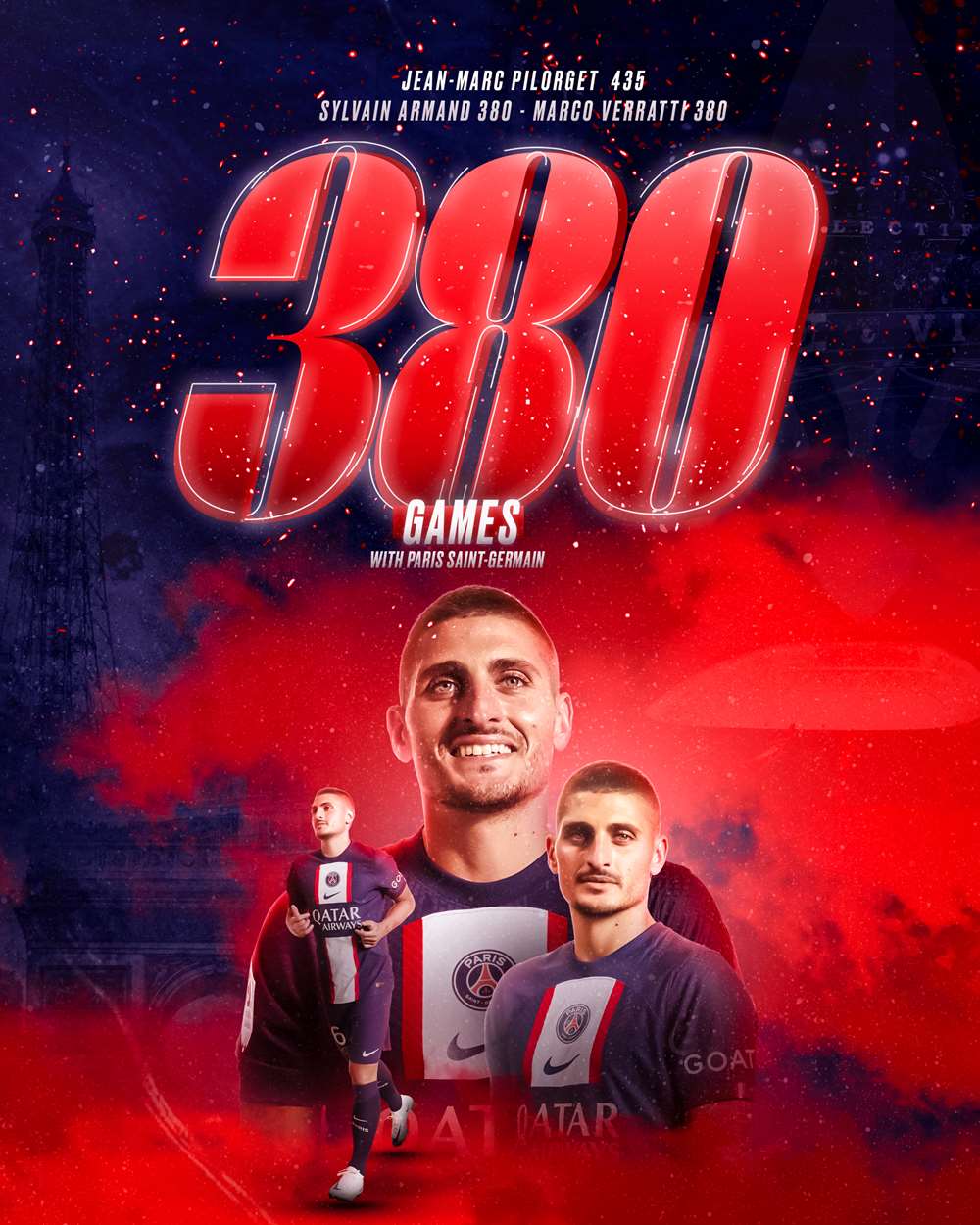 TOP 5 PLAYERS BY APPEARANCes: 
1. Jean-Marc Pilorget: 435 matches
2. Sylvain Armand, Marco Verratti: 380 matches
4. Marquinhos: 365 matches
5. Paul Le Guen, Safet Susic: 344 matches
Warren, AT TOP SPEED
After talking about experience, let's move on to the youngsters! Because alongside the most capped players, there was another person breaking the records for the youngest player: Warren Zaïre Emery. After travelling to Japan and then coming on during the Trophée des Champions against FC Nantes, the youngster featured in a Ligue 1 match for the first time. A moment filled with intense emotion, but also a moment that made club history, because when he came on in the 82nd minute, he became the youngest player to represent Les Rouge et Bleu's first team, at just 16 years, 4 months and 29 days. 
A record that he takes away from El Chadaille Bitshiabu, who he was crowned European U17s champions with last June with the France U17s. Zaïre-Emery became the 488th player to play for Paris Saint-Germain, and the very first born in 2006 to feature in Ligue 1.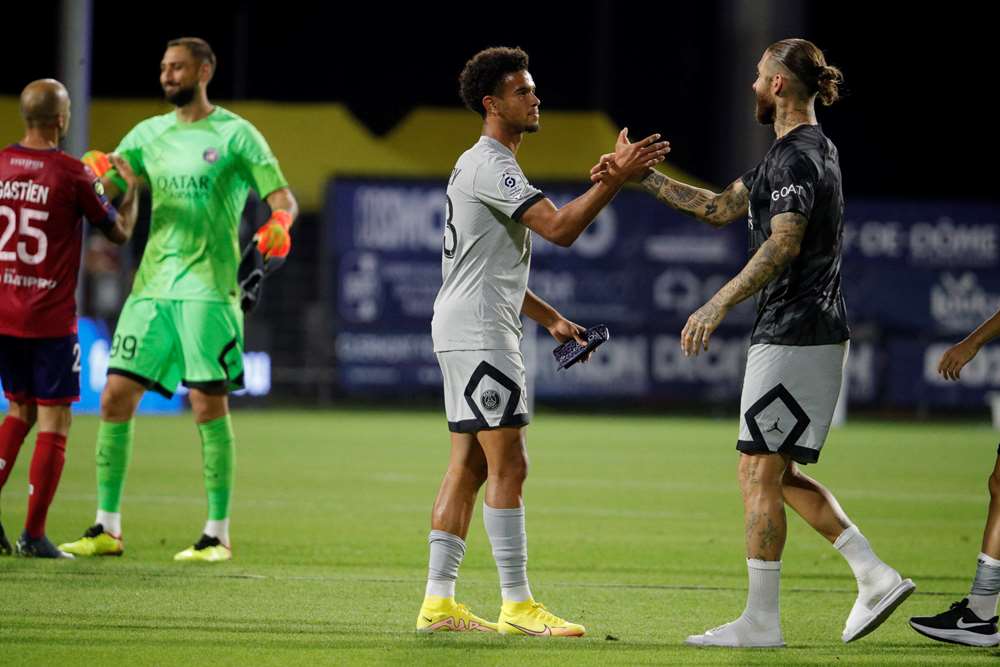 TOP 5 YOUNGSTERS TO HAVE PLAYED FOR PARIS SAINT-GERMAIN:
1. Warren Zaïre-Emery: 16 years, 4 months and 29 days 
2. El Chadaille Bitshiabu: 16 years, 7 months and 3 days 
3. Kingsley Coman: 16 years, 8 months and 4 days 
4. Didier Domi: 16 years, 8 months and 22 days 
5. Nicolas Anelka: 16 years, 10 months and 24 days
Following the encounter, there were words spoken that the Montreuil-born youngster should never forget. Firstly from Christophe Galtier: "I needed to give him his first minutes in Ligue 1. I think he is one of the youngest PSG players to play in the league. It's important to turn your words into actions. The Paris Saint-Germain youth set-up is of a very high level and we need our youngsters to feel involved." And not forgetting those of his teammates, like fellow youth academy graduate, Presnel Kimpembe.
La connexion de Titis entre @kimpembe_3 & Warren Zaïre-Emery 💪🏾❤️💙 pic.twitter.com/okgtoBxyFO

— Paris Saint-Germain (@PSG_inside) August 6, 2022

The Ney-ssi CONNECTION
It's almost impossible to ignore. Messi-Neymar Jr, has been the hit of the summer. A duo that sets matches on fire every time they take to the pitch, and leave the opposition's defence with nightmares. We had seen a first glimpse during pre-season, when the due excelled both in terms of their effort and in their stats. The proof could be seen in the final friendly in Japan against Gamba Osaka, when the Brazilian picked up two goals and an assist, while the Argentine got a goal and an assist too. And they didn't waste any time to put what they had done in friendlies into competitive matches, when they shone in the Trophée des Champions, with two goals for Neymar and the pass that led Messi to scoring his first goal.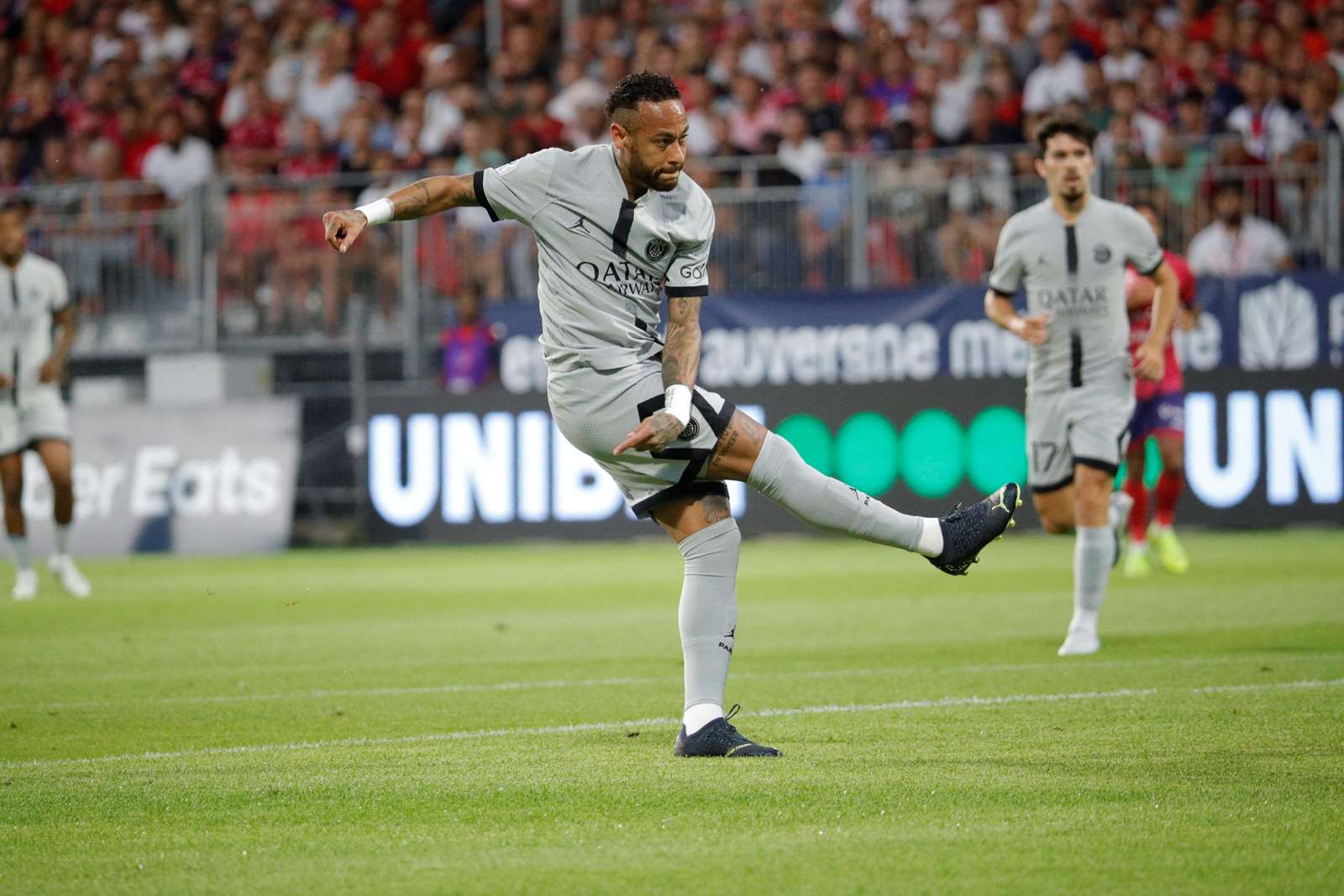 And as if that wasn't enough, their domination continued in this first Ligue 1 match at Clermont. On Saturday evening, the duo were once again directly involved in Les Parisiens' five goals! Doing the maths, we can see one goal and three assists for Neymar Jr and two goals and an assist from Messi.
How could we not mention the Argentine's final effort, with an incredible piece of acrobatics to bring the match to a close (0-5, 85'). An absolute genius who received a standing ovation from the crowd at the Stade Gabriel Montpied.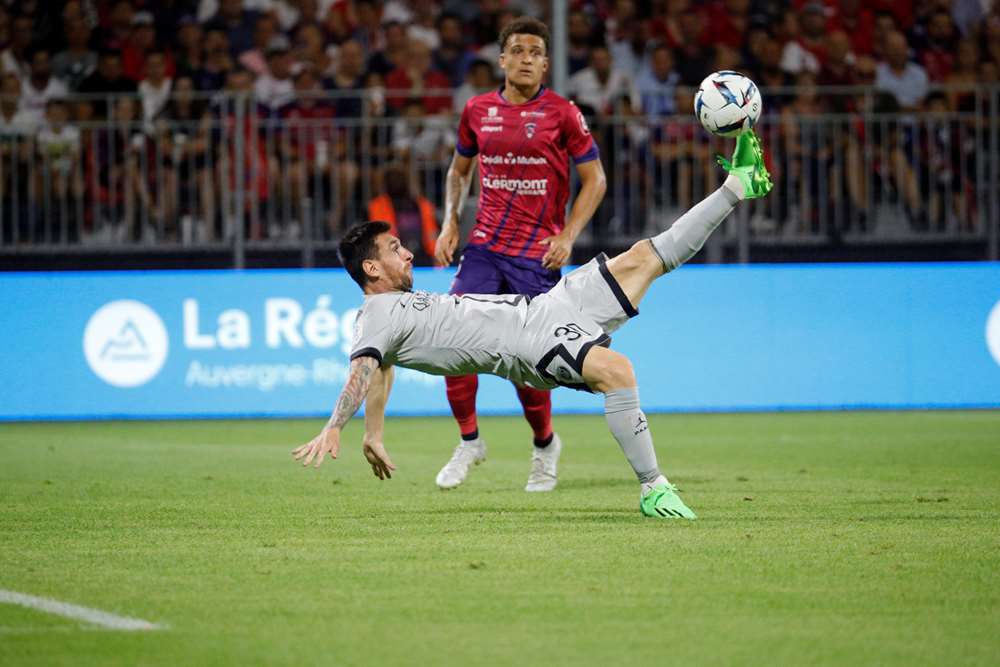 Statistically speaking, the duo particularly enjoy playing against Clermont. Firstly, because it's the only opposition that Neymar has scored a goal and picked up at least one assist in every match against them for Paris. No Paris Saint-Germain player has scored more goals than him against Clermont (4 buts).
Then because for Messi, Clermont are the opponent against which he has been the most decisive with the club from the capital (6 - 2 goals, 4 assists).
SPECIAL MENTION
There is another player who was also given his first outing by Coach Galtier against Les Clermontois, that was Hugo Ekitiké! Arriving this summer from Stade de Reims, the forward came on in the 78th minute, becoming the 487th player to represent the club.
"Of course it is something special for me, it's something that I expected, given that I was preparing while the team was playing. It's a real honour, a source of pride for me to wear this shirt and to pick up my first minutes for Paris Saint-Germain.", delighted the n°44 when speaking to PSGTV after the encounter.