Stats & facts: A look back on the victory in Lyon
Au lendemain de la victoire 1-0 du Paris Saint-Germain face à l'Olympique Lyonnais, ce dimanche 18 septembre au Groupama Stadium de Décines-Charpieu, découvrez les chiffres clés et les évènements marquants de la rencontre de la 8e journée de Ligue 1.
Les Rouge et Bleus' unbeaten run continues... 
The run continues! This Sunday, Les Gones launched plenty of attacks, but none of them managed to hit the back of the net. Thanks to Gigio Donnarumma, Paris Saint-Germain won the match while keeping their goal untouched, thus recording a fourth consecutive clean sheet in Ligue 1, their longest such run in a single season since November 2020 (also four). With this new victory, Paris extended their unbeaten run in the league to 18 matches (14 wins, four draws). In Europe, only Manchester City are doing better, having gone 19 games without defeat.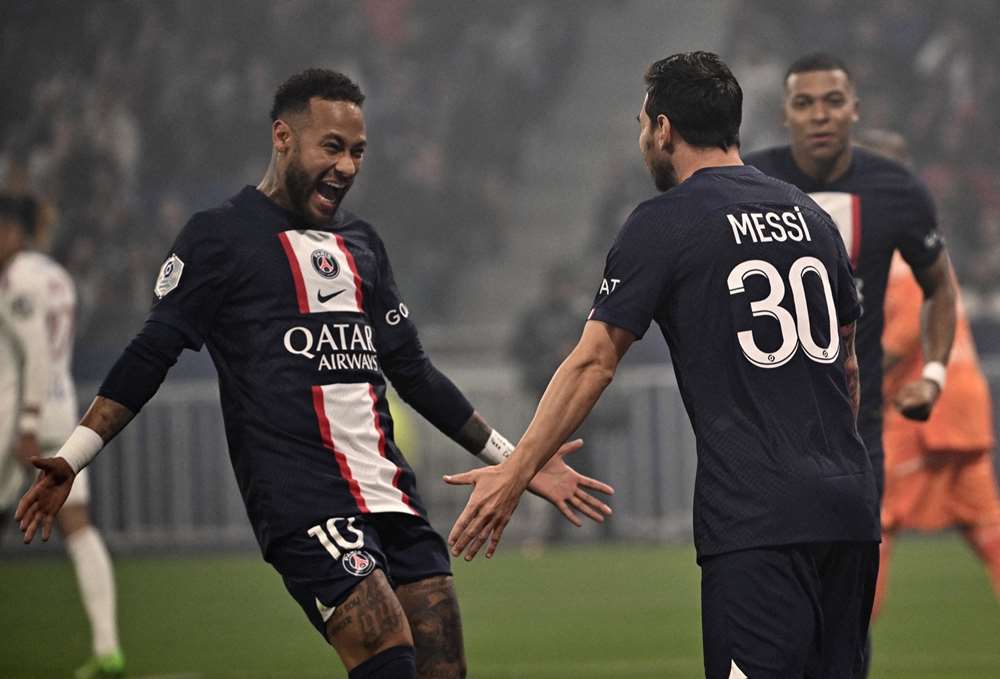 NEYMAR JR-MESSI: THE DUO THAT WALKS ON WATER

This has become our weekend treat! The Brazilian-Argentinian duo have been thrilling us since the start of the season. The two forwards are tied for first place on the league's Assists chart, with seven apiece. And their connection is making a splash, with five assists exchanged this season in the league (two from the Brazilian for the Argentine, three the other way around). That's more than any other duo.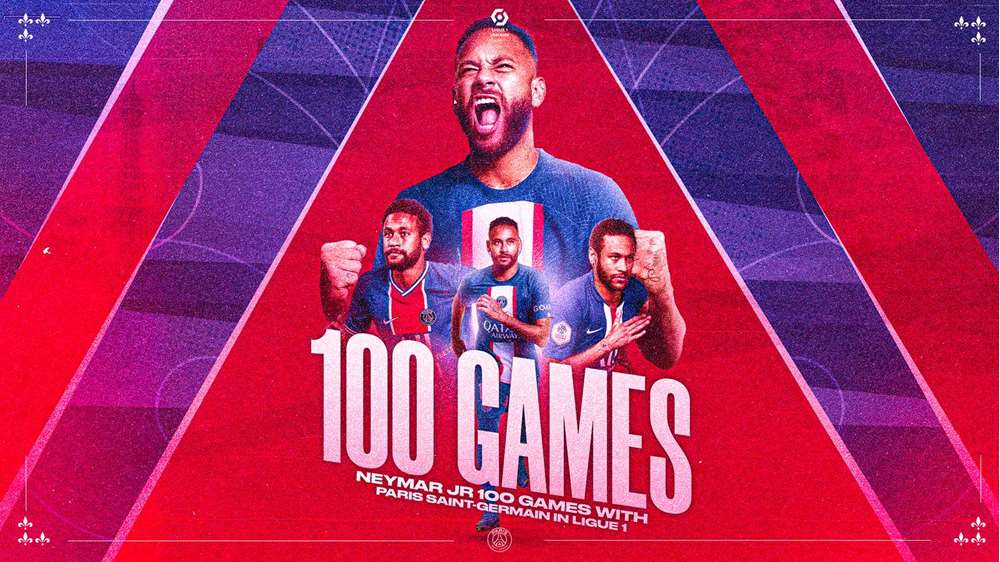 NEYMAR JR'S HUNDREDTH IN LIGUE 1 
Against Lyon, Les Rouge et Bleus' No.10 played his hundredth match in Ligue 1. Neymar Jr became the first player to be involved in 121 goals in his first 100 league games in the 21st century (77 goals and 44 assists). The Brazilian has made a perfect start to the current season and continues to shine on French soil. Right now, he sits at the top of the French league's scoring and assist charts with eight strikes and seven goals teed up for his teammates! This is his best performance since arriving in Paris in 2017-18, when he had 13 assists at this stage of the competition.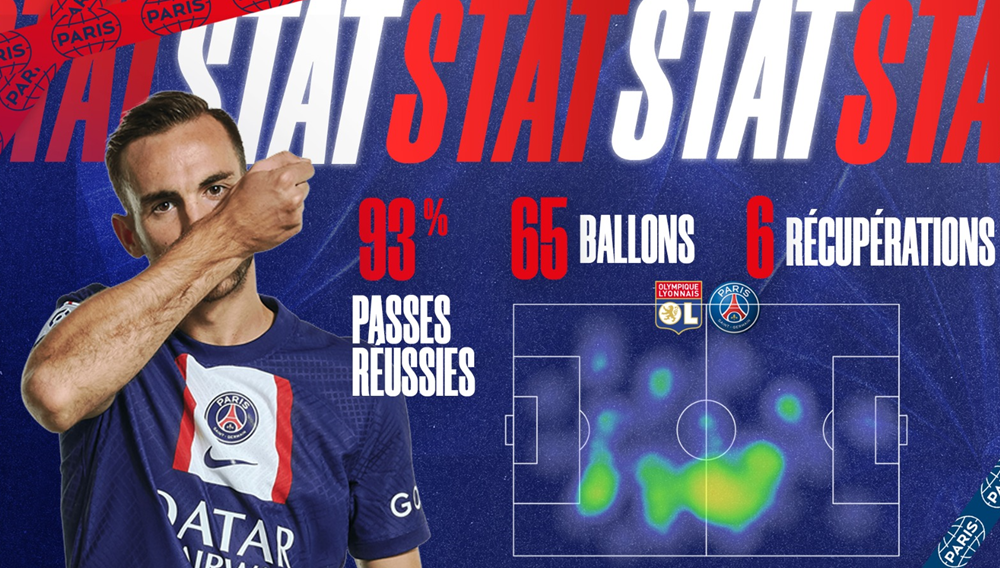 FIRST START FOR FABIAN RUIZ 
After being subbed on against Brest and Maccabi Haifa, the new Parisian No.8 made his first start for Paris on Sunday at Olympique Lyonnais. A very convincing first start for the new Parisian, who led Les Rouge et Bleus' possessions won tally before he was subbed off. Encouraging stats: 6 ball recoveries, 65 balls touched and a pass success rate of 93%! Solid stats that augur well...