Presnel Kimpembe extends his contract with Paris Saint-Germain to 2023
Paris Saint-Germain are delighted to announce Presnel Kimpembe has signed a two-year contract extension. The FIFA World Cup winner and France international defender is now tied to the capital club until 30 June 2023.
After arriving at the club in 2005, the Beaumont-sur-Oise-born centre-back rose through the ranks before signing his first professional contract in March 2015.
Even though he will only turn 23 on 13 August, Presnel has already played 76 competitive matches with the Club, winning 14 trophies: 3 Ligue 1 titles (2015, 2016, 2018), 4 Coupes de France (2015, 2016, 2017, 2018), 4 Coupes de la Ligue (2015, 2016, 2017, 2018) and 3 Trophées des champions (2014, 2016, 2017)
Presnel became the Club's 11th youth academy product to win a senior cap for France when he featured in the friendly with Russia on 27 March, 2018. He now has three caps to his name, including an appearance against Denmark at the 2018 FIFA World Cup.
This latest contract extension comes on the back of the one he signed in November 2016, and sees Presnel reaffirm his desire to keep playing his part in writing Paris Saint-Germain history for years to come.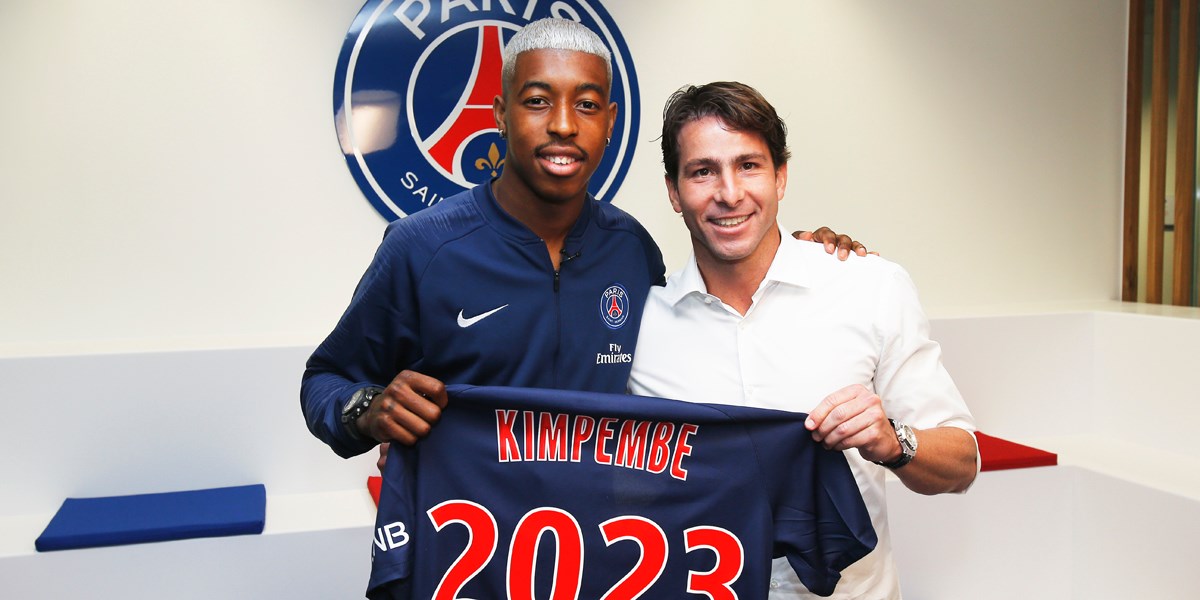 "I'm incredibly fortunate to be able to wear my club's shirt and this contract extension is proof of my attachment and my recognition towards Paris Saint-Germain, he explained. Thanks to my academy coaches, my various first-team coaches, and also thanks to the support of my teammates and the fans, I have been able to remain on an upward trajectory season upon season, reaching both the first team and the French national team, with whom I was lucky enough to win the World Cup. That victory motivates me even more to achieve great things with my favourite club. A young player, just as a more experienced player, has everything they need to succeed at Paris Saint-Germain. It's up to us, the players, to keep giving our all to take our club as far as possible."
"We are very happy to extend Presnel Kimpembe's contract today, Nasser Al Khelaifi, Paris Saint-Germain Chairman and CEO, said. Like many of his teammates, Presnel embodies the quality and competitiveness of our youth development. As well as being a player of the very highest level, Presnel is a remarkable individual with a positive attitude. His energy gives the squad strength and, on the pitch, he has proven his ability to take on great challenges more than once. All those who love Paris Saint-Germain were very proud to see him lift the World Cup this summer. The title of world champion is a great reward for all the work he has done up till now and a fantastic source of motivation for our future ambitions. By extending Presnel's contract, we are confirming our desire to consolidate the core of our squad with experienced players and greatest of young talents, all of whom are of international standing."