Paris Saint-Germain suffered their first defeat of the season in Rennes in matchday 9 of Ligue 1 (2-0). Here is a look back at the match.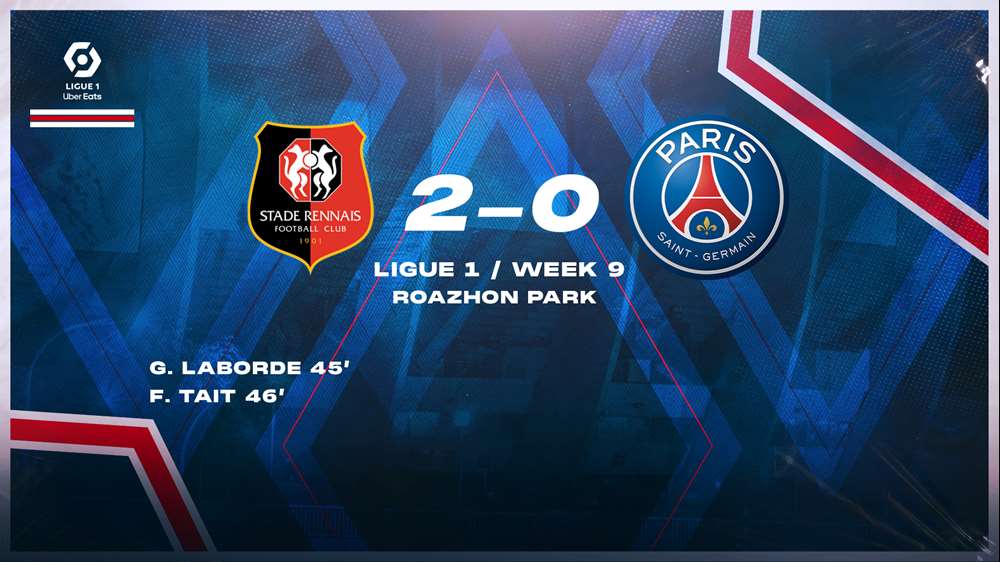 Five days after an important victory against Manchester City (2-0), Paris travelled to Brittany for the last match before the international break. Mauricio Pochettino had assembled a team based around the attacking quartet of Di Maria-Messi-Neymar-Mbappé to face Stade Rennais.
And it was an intense match that began on the sunny pitch of Roazhon Park, opposing two sides determined to play good football. There was no time to rest, it was constant pressure, and the attacking players were on their toes: both sides were determined to play every counter-attack to the maximum, which made for a thrilling start to the game.
And chances were there for both sides! In fact, Leo Messi sent a shiver down the opponents' spine with a lovely free-kick that hit the bar (30'), before the Parisians rained down chances on the Rennes goal.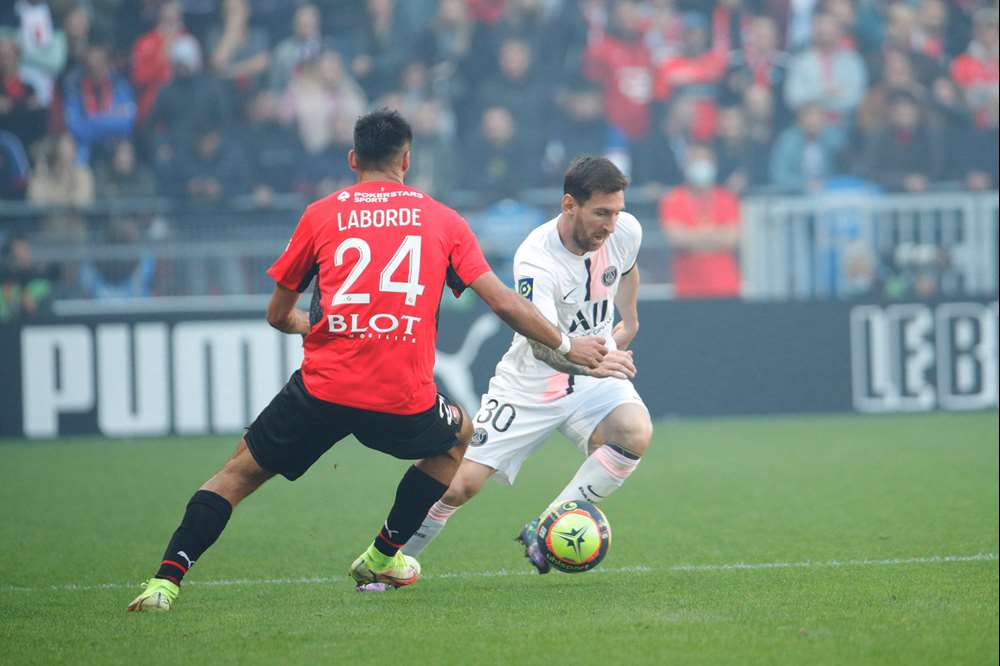 But they weren't able to capitalise on their good start, as Gaëtan Laborde's effort just before half-time gave Rennes the lead (1-0, 45'). It was a frustrating moment for the home side, who doubled their lead just after the break through Tait (2-0, 46').
Mauricio Pochettino's men had no other choice but to go forward and try to regain control of the game. The Parisians had to find a way through, and Messi, Mbappé and Neymar Jr tried to call Gomis into action, but were unable to do so, as the Frenchman's goal was disallowed for a slight offside position (68') and the Argentinian's free-kick hit the upright (74').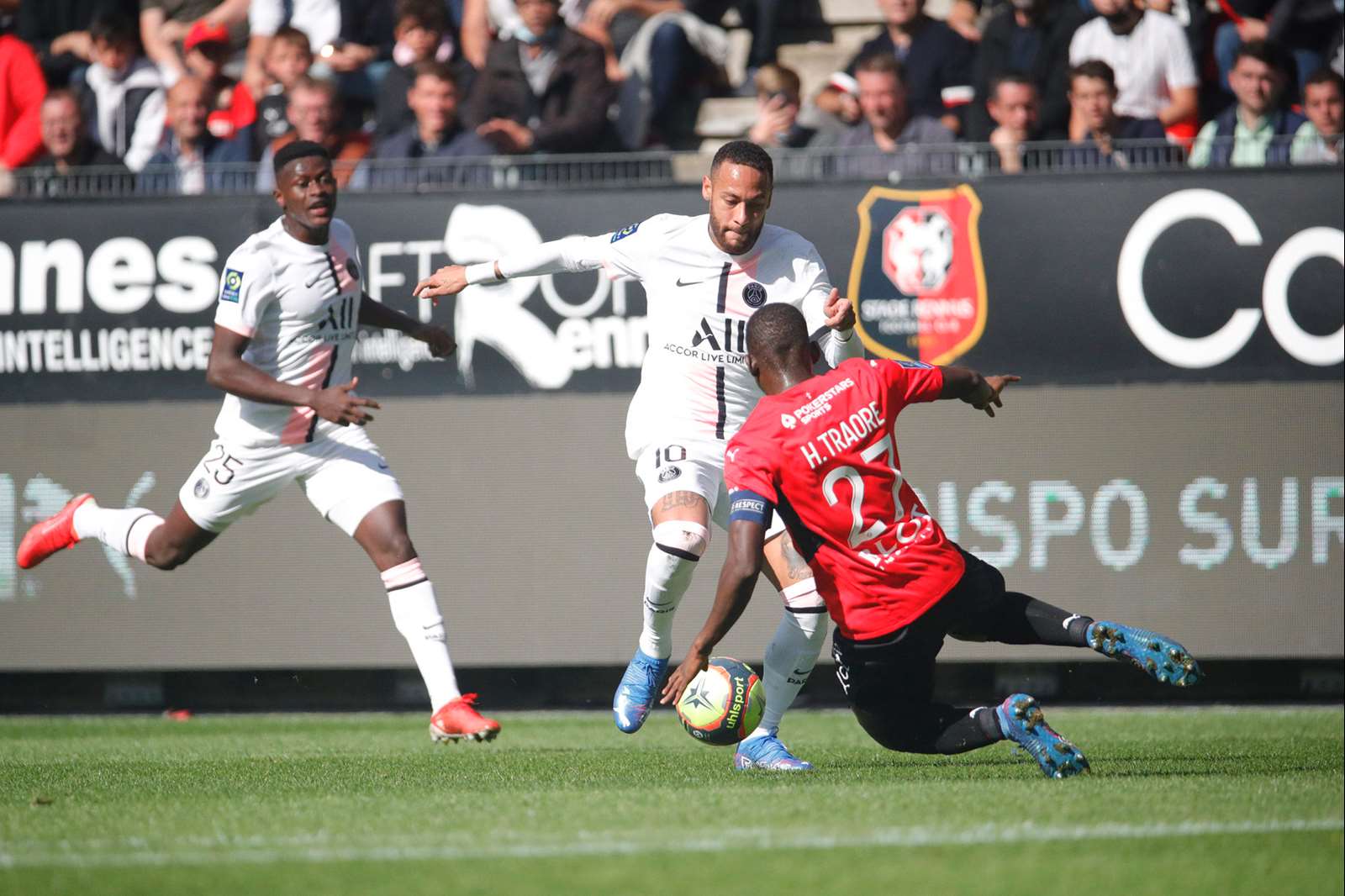 It was for the last 15 minutes that the Parisian coach made three changes to give his team a second wind, with the introduction of Wijnaldum, Herrera and Icardi, whose tasks were clear: to speed up play and score... But luck was not on their side this Sunday.
It was a difficult match for the club from the capital, who were the last unbeaten club in Europe, and thus conceded their first defeat of the season in Ligue 1 in Brittany. The Rouge et Bleu, who remain top of the league, will have the chance to get back to winning ways when the international break ends in ten days' time.