Paris and Argentina, it's a match!
This Tuesday August 10 2021, Lionel Messi became the 17th Argentinian player in Paris Saint-Germain's history, making it the 2nd nation (France excepted) behind Brazil (32). A look at the Argentinians who have left their mark on the capital club.
It's an association that works! Argentina and Paris Saint-Germain are carrying on their love affair, with talented and brilliant players to delight supporters and honour the rouge et bleu colours.
Carlos Bianchi was the first, showing the way to others. The forward from  Bueno Aires played 80 matches with Paris, scoring 71 goals. In the same era, Ramon Armando Heredia also wore Parisian colours, at the other end of the field, playing 22 matches.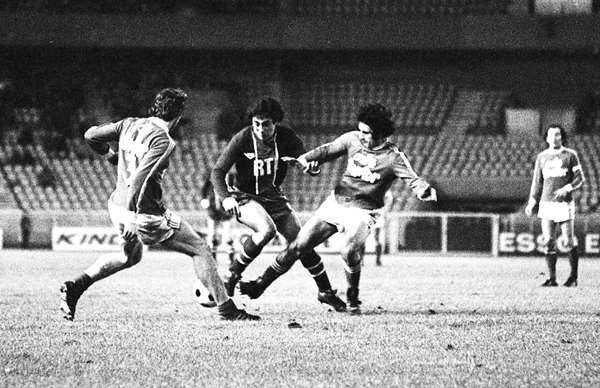 In 1982, moving from one capital to another, Oswaldo Ardiles joined France from London. He left Tottenham to play six months at the Parc des Princes. A short spell (14 matches, 1 goal), but one that didn't go unremarked. Three years later, Omar Da Fonseca, became the first Argentinian to become a French champion with  Paris, carrying on the albiceleste story in the capital.
With 113 matches played and  23 goals scored, Gabriel Calderon left an imprint during his three years at PSG. He was the last Argentinian to wear the Paris shirt for a decade, before a new golden age!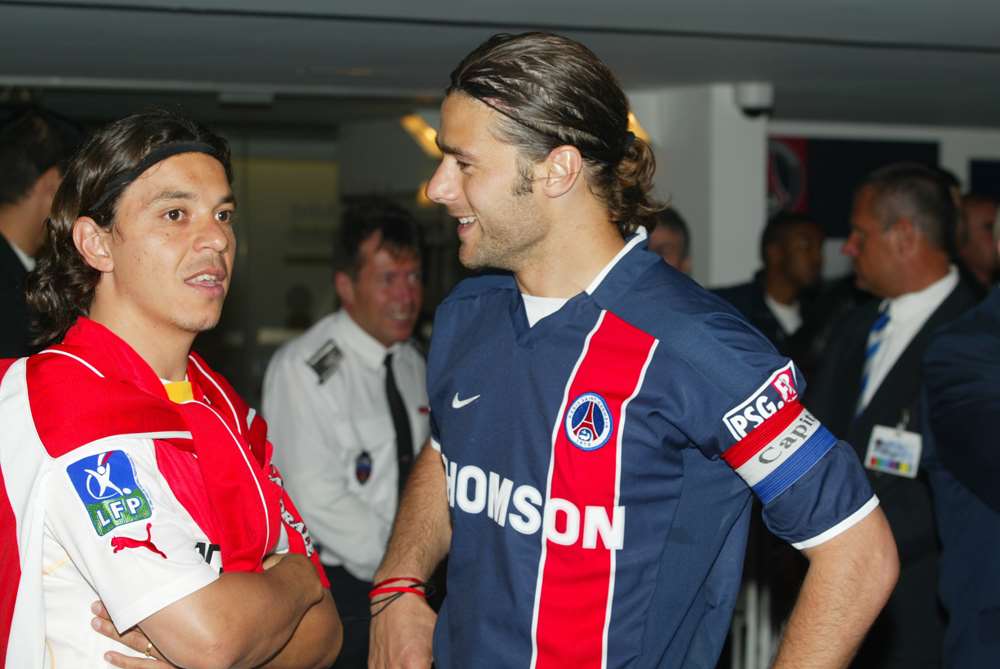 Mauricio Pochettino launched the new era, in 2001. He even wore the captain's armband, before leaving for other skies, before coming back - of course - 20 years later as the club's coach. At the same time, Gabriel Heinze shone in Rouge et Bleu, rapidly becoming one of the idols of the  Parc des Princes.
Quieter, Martin Cardetti is also part of the history, with 22 matches played and 8 goals scored, between 2002 and 2003.  Juan Pablo Sorin marked the spirits the following year, his only league season, with his determination and his smile!
Having shone at Monaco, Marcelo Gallardo joined Paris Saint-Germain in 2007, and only stayed one season, before Javier Pastore became the next Argentinian on the list. in 2011, the capital club, having moved into another dimension, signed Javier Pastore, for what was at the time a French league record fee. An artist with the ball at his feet, he delighted the  Parc des Princes through until 2018. One year after Flaco joined, Ezequiel Lavezzi moved to the capital. Pocho was universally loved in the dressing room and by supporters, before moving to China in  2016.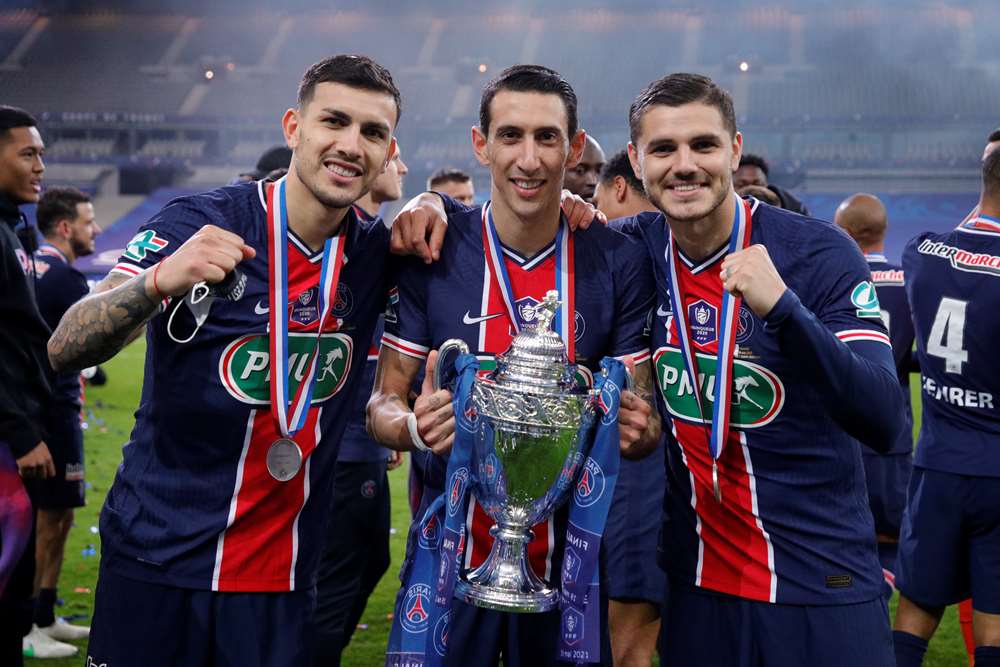 More recently, Giovani Lo Celso, Leandro Paredes and Mauro Icardi have shone, or continue to shine, with Paris Saint-Germain, alongside Angel Di Maria, who has become a true club legend. They've now been joined by Leo Messi, with the love affair between Paris and Diego Maradona's country carrying on.