Nuno Mendes back to competition!
The Portuguese full-back made his return to the pitch on Thursday evening in Riyadh as Paris beat Riyadh Season Team 5-4 in the Qatar Tour 2023.
On 28 November in Lusail, Nuno Mendes was forced to make way for Raphael Guerreiro, having been injured a few minutes before half-time in Portugal's World Cup group stage match against Uruguay.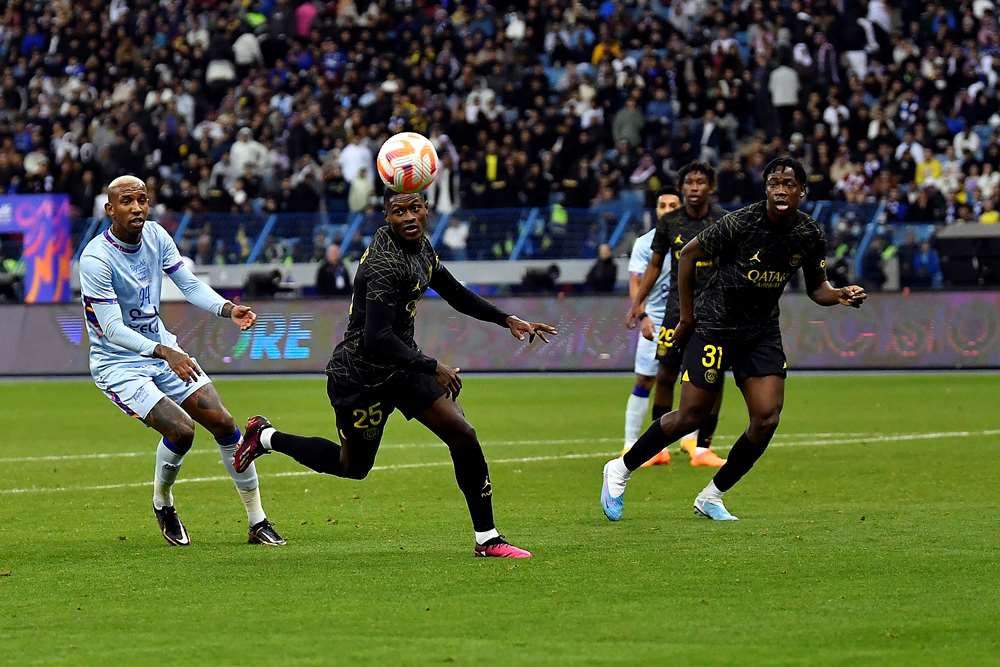 Nuno was forced to withdraw from the rest of the World Cup and begin rehabilitation for his hamstring, which would keep him out of action for several weeks.
After a gradual return to training, Paris Saint-Germain's number 25 made his return to action on Thursday, coming on as a 62nd-minute substitute for Fabian Ruiz at Riyadh's King Fahd Stadium.