Media praise Paris Saint-Germain after Barcelona win
The Parisians' 4-1 win at the Camp Nou in Tuesday's UEFA Champions League Last 16 first-leg win impressed the media.
L'Équipe acknowledged the capital club's "Galacticos":  "One of the main strengths of Paris Saint-Germain yesterday was to have the necessary mental resources not to go under. The other was the marvellous understanding between Kylian Mbappé and Marco Verratti. The third was Pochettino's choices."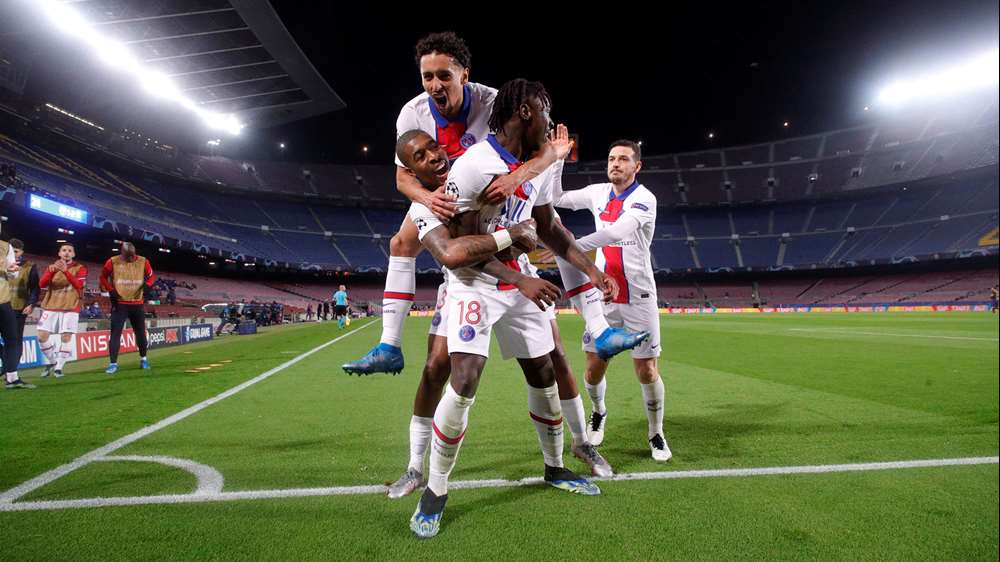 Le Parisien described the team as "Magique' (Magic), and felt it was dreaming: "Paris Saint-Germain dominated Barcelona at the Camp Nou, making the mythical Catalan club look ridiculous, destroying them genetically, methodically, patiently...the result doesn't really indicate the gulf between the two teams as the capital club could have scored twice as many by mixing greed and ruthlessness."
In Italy, la Gazzetta dello Sport highlighted the performance of the "Italian trio": Verratti, who picked up an assist, Moise Kean, who scored, and Alessandro Florenzi, who was involved in Mbappé's second goal. They concluded, "Messi? No, the real phenomenon is Mbappé! And Paris Saint-Germain destroyed Barça."
In Brazil, Globo, talked about "an impeccable Paris Saint-Germain performance" and added that "Mbappé made us forget the absence of Neymar Jr and buried Barcelona."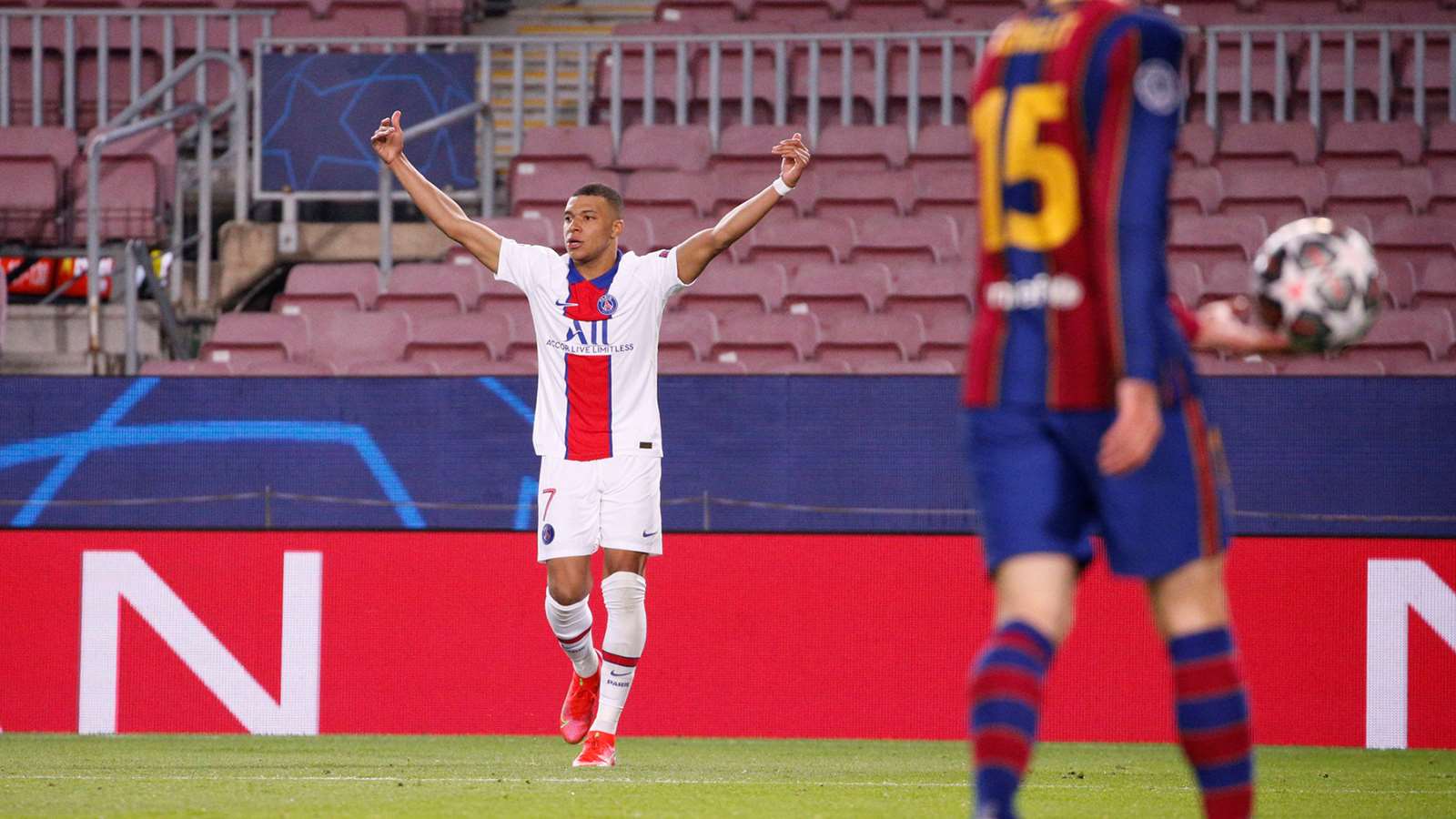 Mbappé, the undisputed Man of the Match, went third on Paris Saint-Germain's all-time scorers' list with his hat-trick. Spanish daily Marca wrote, "Mbappé smashes Barça", it was "Hurricane Mbappé" that blew over Barcelona said Mundo Deportivo while "Mbappé crushes Barça" was SPORT's take on his extraordinary performance.
Ouest France talked about the "French genius" who has created a frenzy around him like he did at the 2018 World Cup. "The messiah is Mbappé," said Le Parisien, while BFMTV also described him as "a hurricane". Le Monde's headline read, "Kylian Mbappé or the confidence of the greats". In the UK, The Guardian wrote about "the brilliant hat-trick of Kylian Mbappé against a Barcelona side that fell apart." The Telegraph said, "Messi has been the dominant player of the last ten years, and Mbappé will surely be the man of the next decade."