Mbappé scores four and France book their ticket for the World Cup!
Kylian Mbappé's France have won 8-0 against Kazakhstan in the qualifiers for the 2022 Qatar FIFA World Cup and are now qualified for the next World Cup.
The French team returned to the Parc des Princes on Saturday after seven years away from the Parisian ground. And for the occasion, France booked their ticket for the 2022 World Cup in Qatar where it will defend their title. 
With just six minutes on the clock, world champion Kylian Mbappé opened the scoring after a pass from Karim Benzema. But he didn't stop there... The Parisian number 7 scored four times, his 20th, 21st, 22nd and 23rd goals for the French national team, all in his own backyard! With these four goals, he becomes the 12th highest scorer in the history of Les Bleus. Karim Benzema, Adrien Rabiot and Antoine Griezmann scored the other 4 goals on the evening.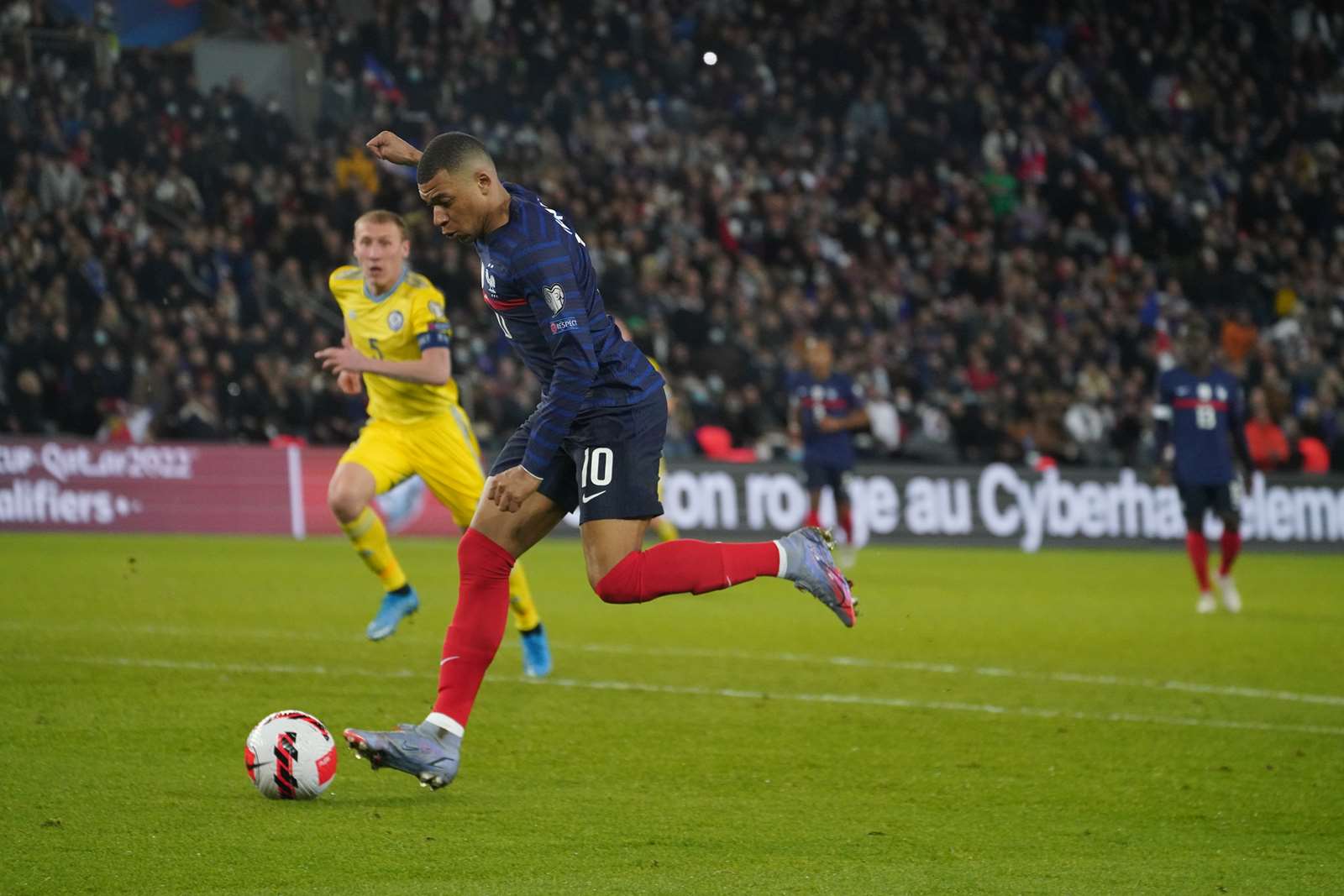 After the game, France have now won 49 times, drawn 17 times and lost 11 times at the Parc des Princes, a venue that has brought them good luck. 
FRANCE - KAZAKHSTAN: 8-0 (3-0)
Qatar FIFA World Cup 2022 - Europe- Matchday 7
Parc des Princes, Paris
Goals: K. Mbappé (6', 12', 32'), Karim Benzema (55', 59'), Adrien Rabiot (75'), Antoine Griezmann (84').
FRANCE: Lloris - Koundé, Upamecano, L. Hernandez (Lenglet, 78') - Coman (Pavard, 78'), Kanté (Tchouameni, 72'), Rabiot, T. Hernandez - Griezmann - Benzema (Diaby, 72'), Mbappé. Coach: D. Deschamps.
KAZAKHSTAN: Pokatilov, Bystrov, Erlanov, Marochkin, Alip, Taykenov, Tapalov (Baytana, 68'), Kuat, Zharynbetov, Aymbetov (Zhaksylykov, 60'), Omirtaev (Vasiljev, 60').  Coach: T. Baisufinov.