Mauricio Pochettino: 'Win the title as soon as possible'
The Paris Saint-Germain manager spoke in his press conference at the Centre Ooredoo this Tuesday 19 April 2022, on the eve of the trip to Angers in matchday 33 of Ligue 1.
the state of mind 
"This match will be important because it could allow us to win a 10th title in the French Championship if we win. The goal is to continue the momentum from our last few games. We've had a string of successes and we want to continue that momentum."
fitness
"Some players like Leo Messi, Marco Verratti and Presnel Kimpembe will be missing tomorrow because they are still undergoing treatment. Neymar Jr will be suspended. It will be an opportunity for the players who don't play much to get some game time and it will allow the youngsters to gain experience."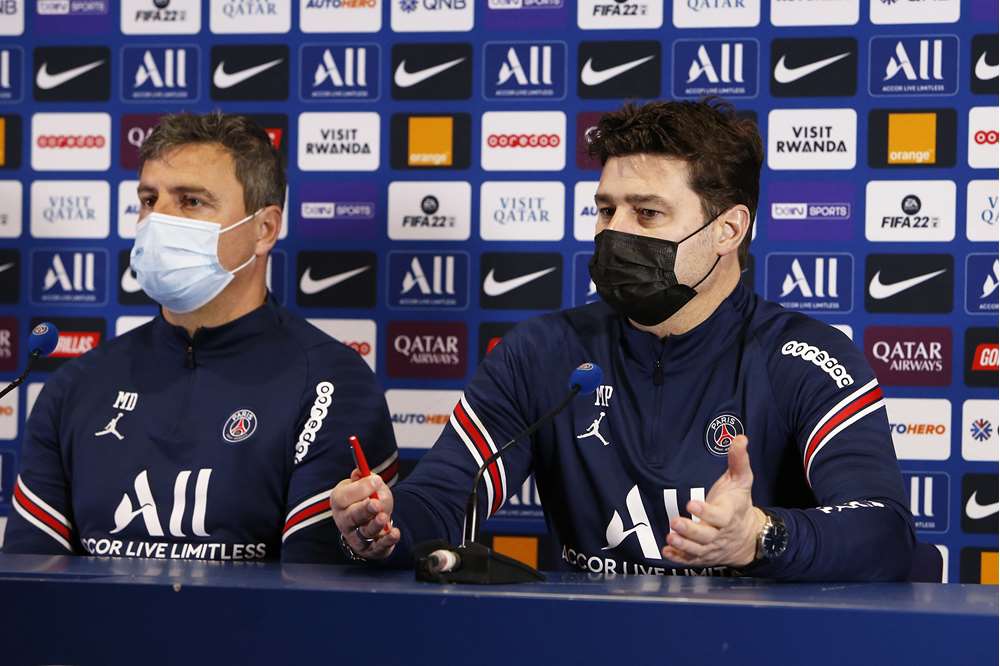 the 10th title
"For the moment, the title is not secured yet, we are focused on the trip to Angers and on winning. The sooner the better. Personally, it would be an immense joy to win this 10th French Championship title for Paris Saint-Germain. Motivation is always there because it is necessary to win. We have to respect football and our opponents until the last day because that is the best way to perform well. We hope to win the title as soon as possible!"
the fans
"Everyone has the right to have their say. I hope that we can celebrate a 10th title in the club's history together, it's important. For the future, I hope there will be a good relationship, it is crucial for any club that aspires to win all the trophies."