Mauricio Pochettino : 'We knew it would be tough'
The Paris Saint-Germain manager and his captain spoke after the defeat against Lille this Satuday in matchday 31 of Ligue 1 (0-1).
Mauricio pochettino (PSGTV)
"We didn't score and they did. They created fewer chances than us but they were more clinical in front of goal. I think we deserved more at least a point or even three. In the end we lost and of course we're very disappointed with the result. We didn't create enough. We created more than them but not enough and maybe we showed a lack of aggression in the final third. We were thinking that with the dominance we would score but in the end the time ran out we didn't score and we lost the game.
It's going to be difficult. We knew very well that it was going to be tough until the end and of course we need to keep going and think of all competitions. We've got the Champions League coming up so we'll focus on that."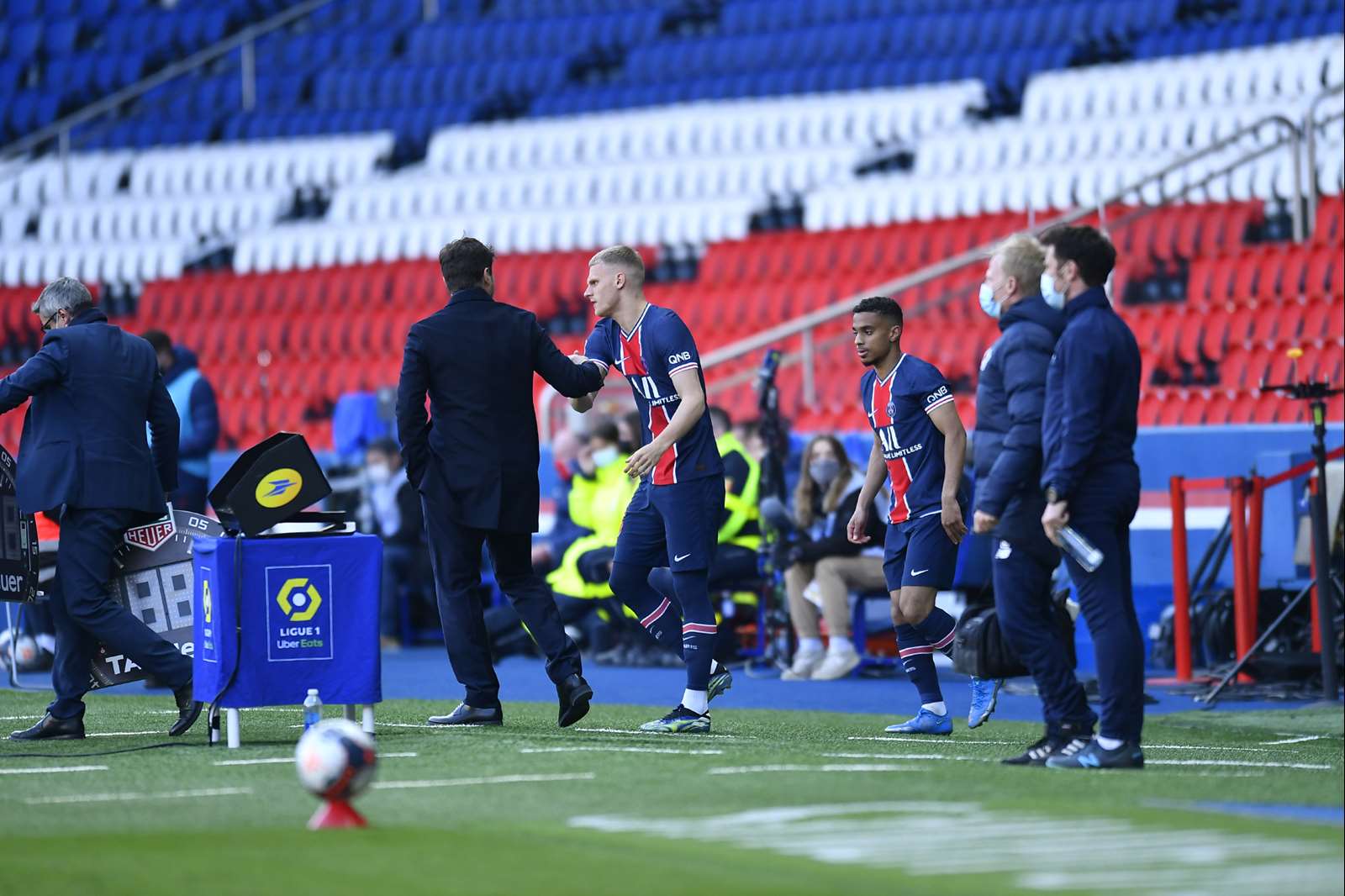 MARQUINHOS (CANAL +)
"They scored early into the game and then defended well to keep their lead and be safe. We weren't able to score. There were a lot of things about this game: players coming back for international teams, other who weren't fully fit. But we can't find excuses, especially at home. We need to be better than that. (...) This season we've had a lot of ups and downs. We've played a lot of games with not much rest and we need to be more consistent. But we can't just throw it all in the bin now we can still produce some good stuff. We need to focus on the positives and what we can improve upon to bounce back straight away. Especially with our next game against Bayern being one of the most important ones this season."