Mauricio Pochettino: "Get moving forward again quickly"
The Paris Saint-Germain coach spoke this Friday April 30 in a press conference, the day before the home game with Lens in Round 35 of Ligue 1.
DEEP DEFENSIVE BLOCKS IN LIGUE 1
"We're trying to progress. It's not easy when opponents block off the space. We're improving our positional play in order to try to break through the compact blocks in these defensive systems. Sometimes it works and sometimes it doesn't. It's important to find solutions against opponents who play transitions and try to counter-attack. We need to control that."
NOT MUCH TIME BETWEEN 2 MATCHES
"We've given priority to how the players feel. We need to respect the recovery time, that's the most important thing. Of course there are players who play less and who have the possibility of more game time. We need to find the best eleven possible after analysing the fitness of everybody."
A POSSIBLE ROTATION
"Yes, of course.  Some players have recovered well. We're going  to play again quickly. Tomorrow we need to win because there are only 4 matches left. We need to have a consistent and strong team. We need to find solutions in order to have the best team possible, an eleven that performs and is compact. We can count on a very high level squad, and there are different alternatives available to us."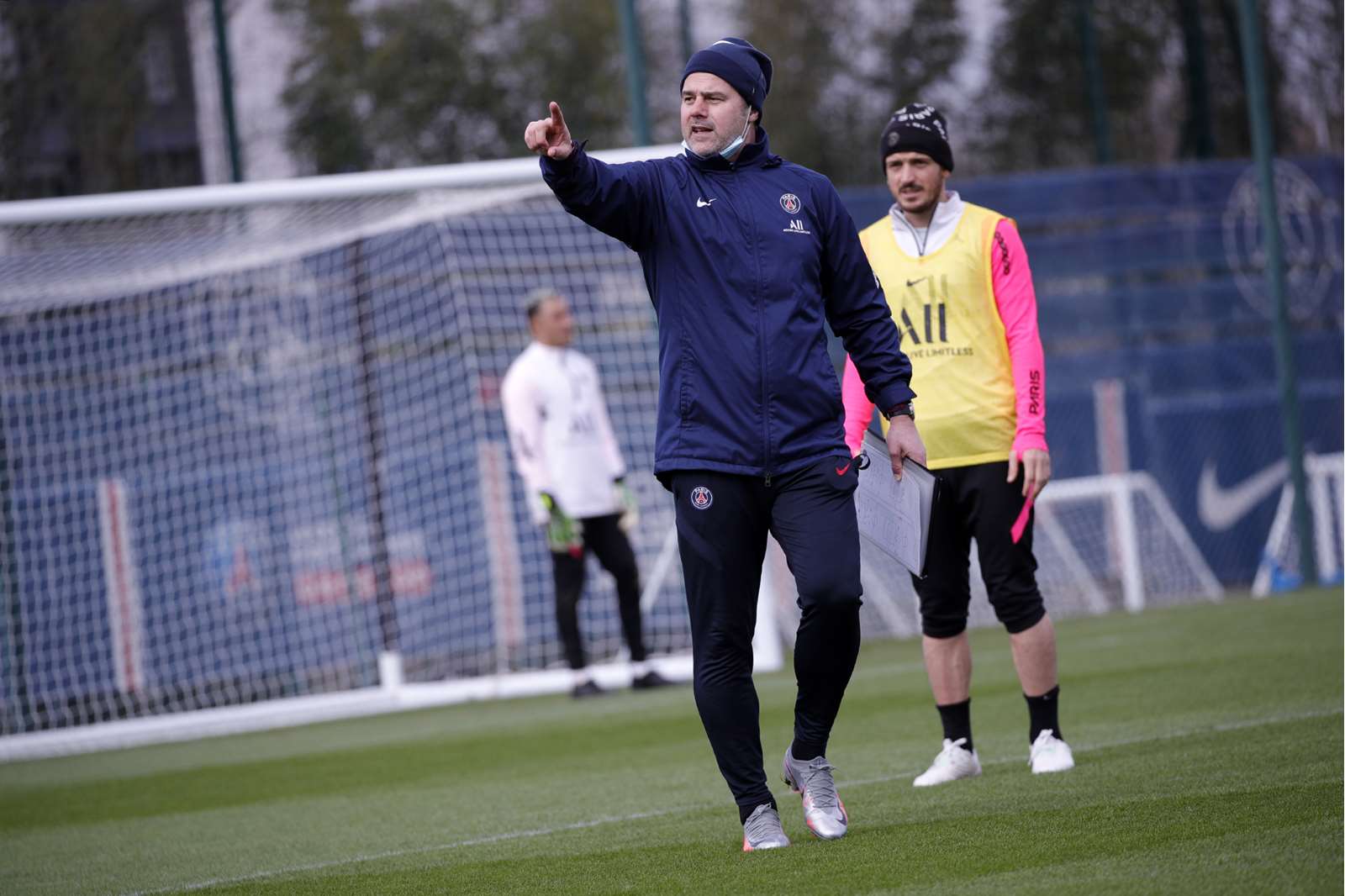 THE ABSENCE OF KYLIAN MBAPPÉ
"Kylian is suffering from a calf problem. We hope that it's not serious and that he will be back with us as quickly as possible. It's true that Kylian is an important player for us, and it's always going to have an impact when you're missing an important player such as him. But we've also got players to replace him tomorrow."
LEVERS TO PULL TO MOVE FORWARD
"We need to build on what has been done well. There were a lot of positive things. We were superior to Manchester City in the first half and at times in the second half as well. There were match incidents, and a red card that meant we played 15 minutes with a man down. Against top opposition such as Manchester City, that's very positive. Now we need to see where we can improve and build on the positive elements that will allow us to get moving forward again quickly. "
lens
"For us, the most important thing is tomorrow's match. We'll try to come up with an appropriate starting eleven, notably taking into account the physical aspect as we are playing a lot of matches. We know that we'll be up against a very physical team, they're very strong and the revelations of the league, fighting it out for European qualification. That's why tomorrow's match is the most important. Only after it will we start to think about Manchester City. »
THE MENTAL STRENGTH OF THE TEAM
"After analysing the match, we can see just how strong the team was mentally. We conceded two goals that don't happen in normal circumstances and that's difficult to take. We finished with 10 men against a very strong team like Manchester City. We are a very strong side from the mental standpoint. I remember that not long ago the media were questioning our mental strength. When you knock out Barcelona and Bayern, it means you are strong. It's something you either have or you don't. We need to talk footballing elements in order to explain the first leg against  Manchester City."
THE IMPACT OF COVID-19 CASES
"I's true that when we came in, there weren't only injured players, there were also Covid-19 cases. If you add to that a hectic fixture list, you can see the difficulties of repeating efforts. That's the challenge, to play 90 minutes the way we played for 60 minutes. We know we have work to do but that's the challenge we have set for ourselves."
MANAGING KYLIAN MBAPPÉ
"We've spoken about it with the performance staff and the medical staff. We must also talk to him. Against Metz, we saw him run in extraordinary fashion, like he was flying. He was rested against Angers after that match. I think his fitness was perfectly managed. But he took a knock, and that can happen in any match. That let to an imbalance that has given him this small calf problem."