Marseille-Paris: 5 memorable goals at the Vélodrome
Before Sunday's Ligue 1 game at Marseille, we have picked out five sublime strikes that left their mark on the Classique at the Stade Vélodrome.
Ronaldinho's dink
Winter 2003, and Vélodrome did not suspect it was about to witness a home rout that it hadn't seen in a long time. Paris are anything but favourites before kick-off: ninth in the table while their opponents are second and challenging for the title. But the visitors had Ronaldinho, and he made the long trip very much worthwhile for the 800 fans who had come down from the capital.
Paris opened the scoring against the run of play through Jérôme Leroy (0-1, 27') to lead at the break before the jogo bonito kicked in after it. Ronaldinho's acceleration and little dink to make it 2-0 was a moment of genius (0-2, 56'), and there was even a third goal from Leroy (0-3, 84') to cap a big win for Luis Fernandez's men.
Matuidi top bins
April 2015, and Paris Saint-Germain headed south as league leaders having beaten Lorient last time out, and now - in the 31st game of the season - they had the chance to put some distance between themselves and Marseille. They fell behind quickly, but Blaise Matuidi dragged them back into the game. After feinting to shoot, he then sent a curling effort into the top corner to silence the crowd (1-1, 35').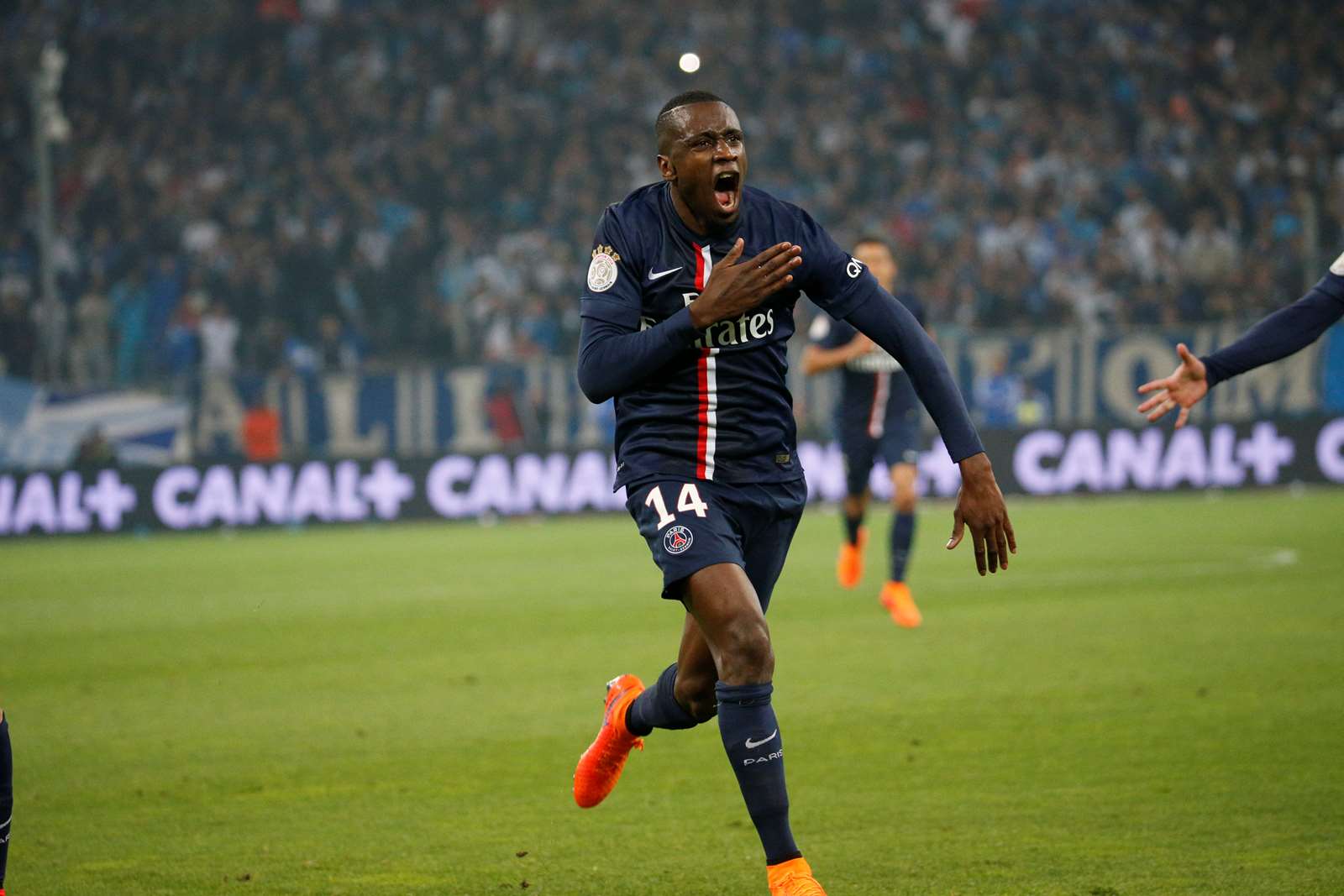 Marseille scored again before the break, but the visitors came through to win it 3-2 thanks to  Marquinhos and an own-goal. It put Marseille five points behind Laurent Blanc's men, who took a big step towards the league title.
Marquinhos starts the show
February 2017. The capital club were looking to make it 14 games without defeat to their arch-rivals, and they looked like they would extend that run from the off. Just six minutes in, Marquinhos found the net after a move started by a set-piece from Marco Verratti.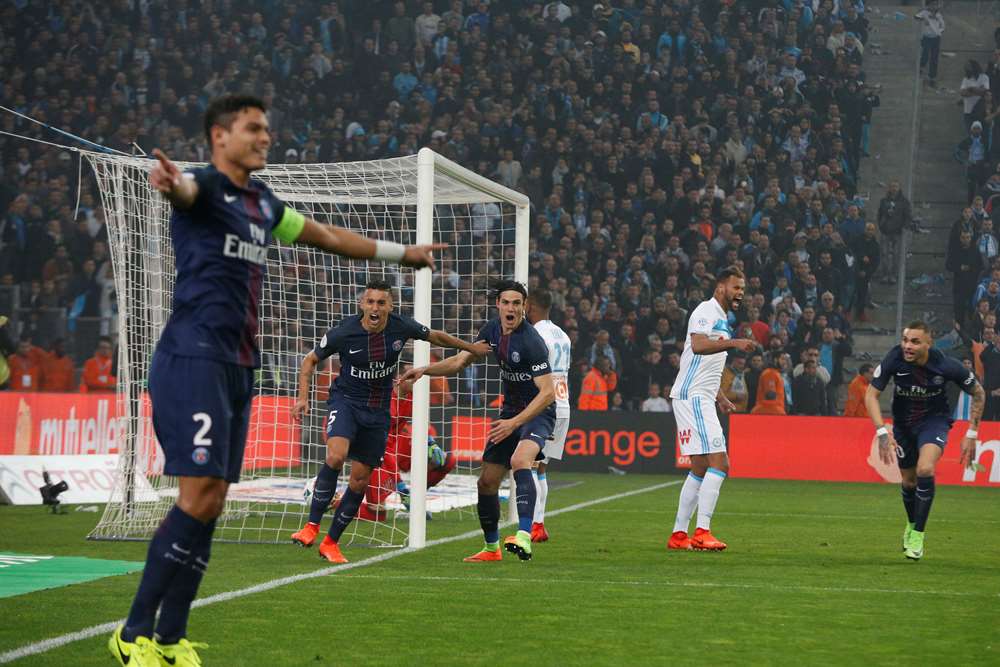 The Italy international midfielder flighted a free-kick onto the head of Thiago Silva, who nodded down for his compatriot to head home from close range. Verratti and Javier Pastore were both involved before Edinson Cavani added a cute second just 10 minutes later. After half-time, Lucas, Julian Draxler and Matuidi also found the net to make the final score 5-1. The Vélodrome was stunned - they had not seen their side lose by a three-goal margin since 1953.
Cavani's free-kick
Who else but Paris Saint-Germain's all-time leading scorer to find the net late on and secure a point? 
It's October 2017, Paris Saint-Germain are down to ten men and look like they're heading for their first Classique defeat since 2011. The Vélodrome is ready to celebrate when Unai Emery's men get a free-kick some 25 metres from goal. Cavani steps up, and fires into the net via the crossbar as all Parisians breathed a sigh of relief. 
Julian Draxler's touch
Autum 2018, the French champions set out on another title chase, and having won their first 10 games of the season, Thomas Tuchel's side want to avoid a slip-up. But the task isn't easy for the Parisians against an inspired Marseille side.
Kylian Mbappé, who came off the bench to score the first and help set up the second, changed everything. Paris Saint-Germain are leading 1-0, but the hosts are pushing to level. Mbappé leads a high-paced counter-attack, finds Neymar in front of the Marseille goal - his shot is going wide, but Draxler can finish from a tight angle to seal the points (0-2, 90+5').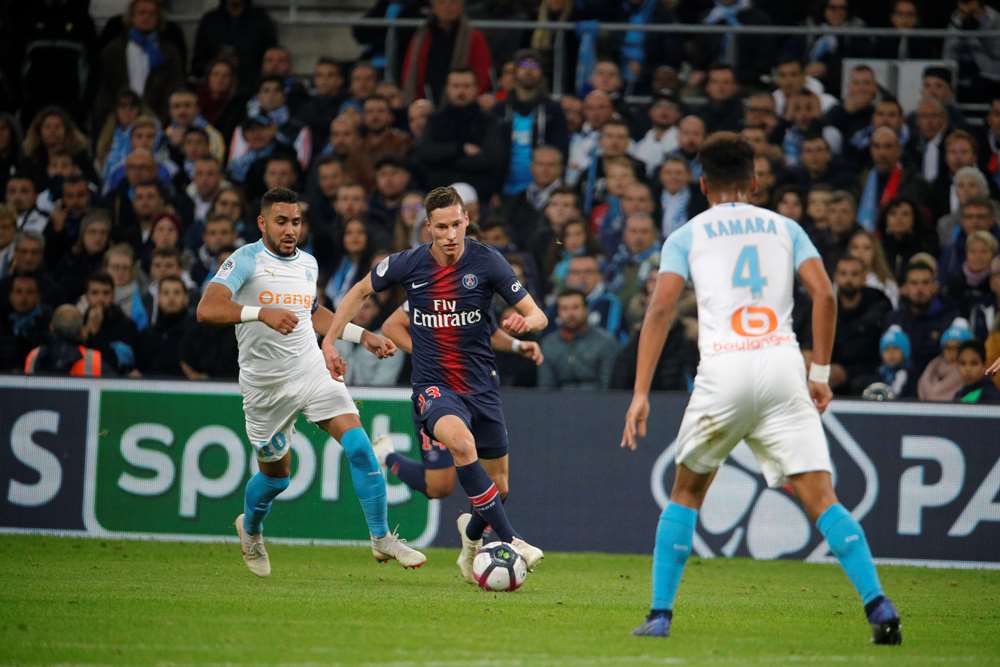 The Germany international's strike breaking the hearts of the hosts and giving his team an 11th straight win from the start of the 2018/19 season.