Marco Verratti : "We speak the same football"
Before travelling to the north of France for Paris Saint-Germain's Coupe de France opener against Feignies-Aulnoye, the Italian midfielder gave an assessment on the start of the season to PSGTV.
Paris has started strongly in the league, taking a big lead before the end of this year. Was that important for you, after the disappointment of last season?
"Yes, of course, that was our objective. Especially since last season came down to the last day, even if we have to congratulate Lille who had a great season. And this year, we knew that it only depended on us. If we start well, if we do our job, we can have an advantage over the other teams. Of course, you are even happier when you get a win after a very nice performance, but I don't see many teams in Europe that only play very nice games. I think it's like that in all leagues, and the French league is very strong. Obviously we can always say that we can do better when we finish the game, we are not always satisfied and even after a victory we have to look ahead to the next game which comes three or four days later. We can always do better but I think we can be satisfied with our start to the season."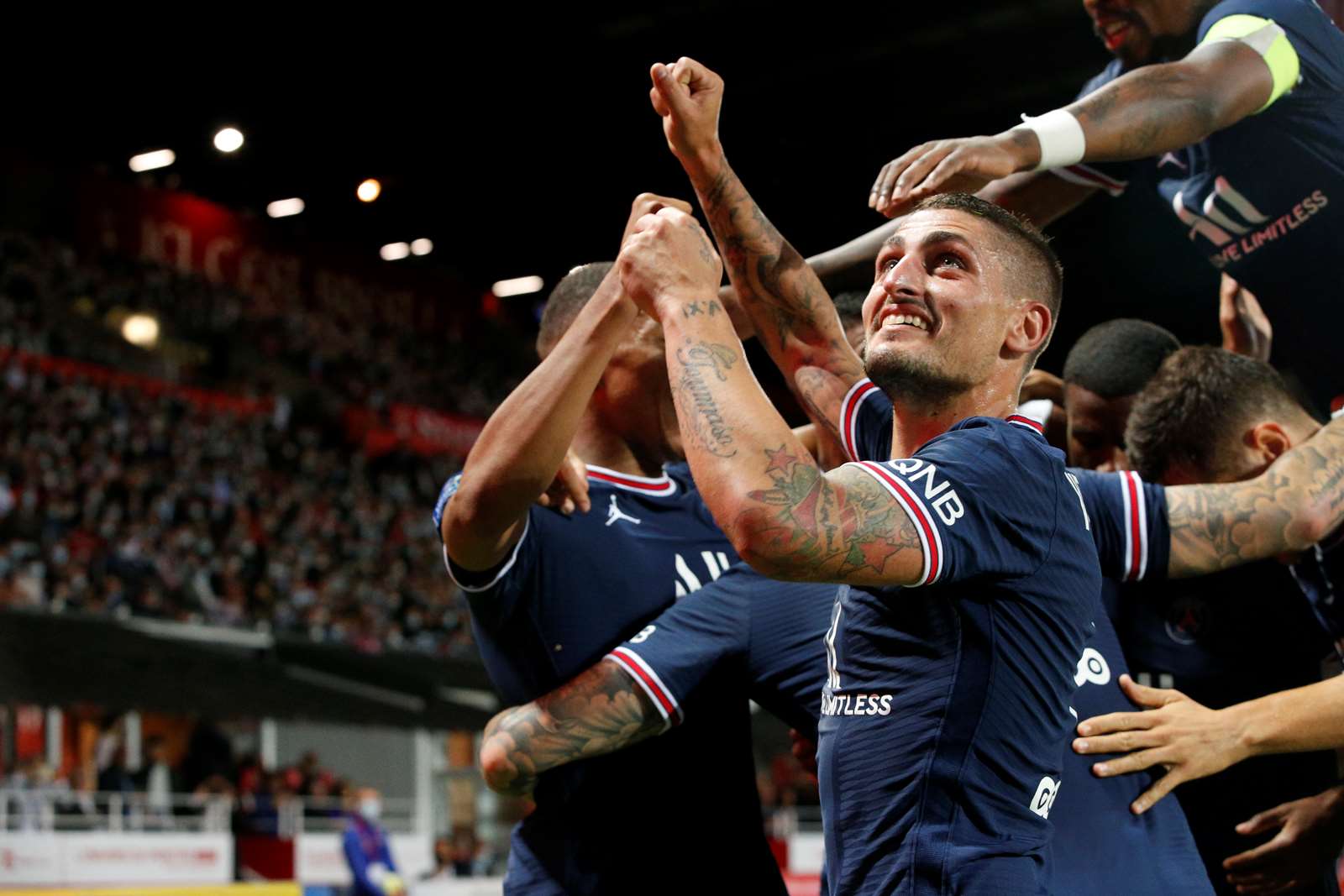 A real difference with last season is also the return of the fans to the Parc des Princes, where the team is still unbeaten this season. Do they have a direct influence on your results?
"Yes, we really missed the fans, and I'm not saying that to make them happy. But they really give us that extra something. When you have five minutes left to play and you're exhausted and you hear the crowd pushing you and singing, you want to do more until the end. They give you that extra strength that we need right at the end. And last season we really suffered with their absence. They are always ready, they always sing, and the Parc des Princes is really not the same without them."
This year, there are also new recruits! How did you experience their arrival?
"I think that new players are always welcome because they bring something new and different to the players already there. And they are great players, who had already made their mark on the history of football and had already established themselves in their league. And that's also my personality, I always want to make them feel good and try to help them, like they did with me when I arrived. And that makes me happy, because I'm happy when the players who arrive here feel good."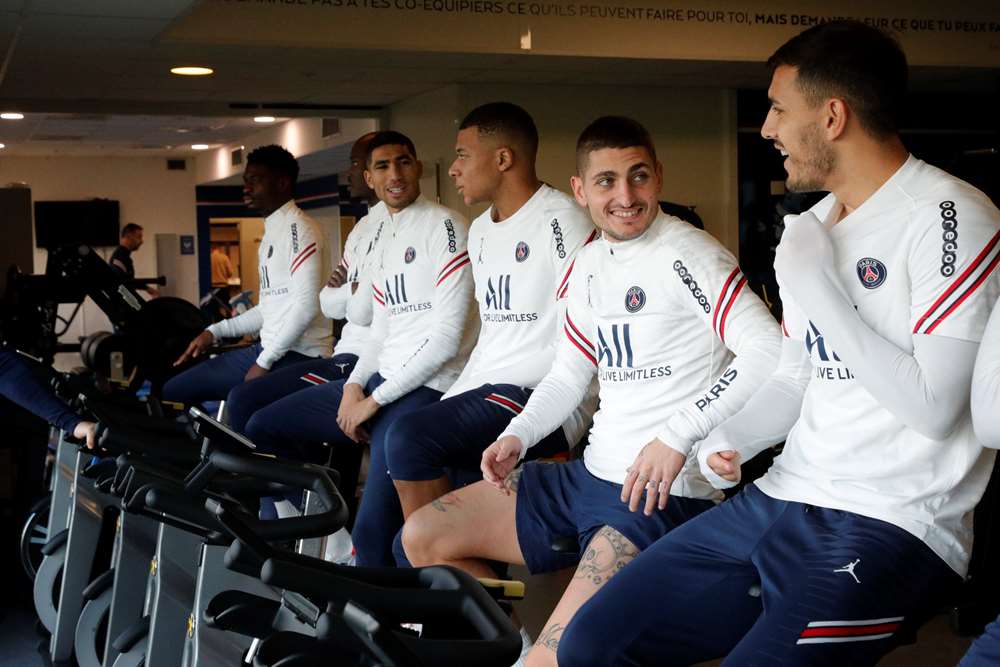 You have a central role on the field, and you also have to learn to make new connections with them. How do you work on this?
"Yes, it's true that with my position, I have to understand the game of my teammates and their qualities much faster. Sometimes debuts are a bit difficult. Messi or Hakimi, we all know them, but on the pitch it's different. But I think that when you play with very strong and very technical players, it's easier to have a connection right away because in the end we speak the same football. And it's not difficult to play with this type of player. It's easy to pass to Kylian, even if the ball is too long, because he can get it with his speed. It's easy to pass to Messi, who can control the ball incredibly well. That's why I think that with these players, it's only a question of time, to build collective things, and not only between them and me. But I know that it will be fine."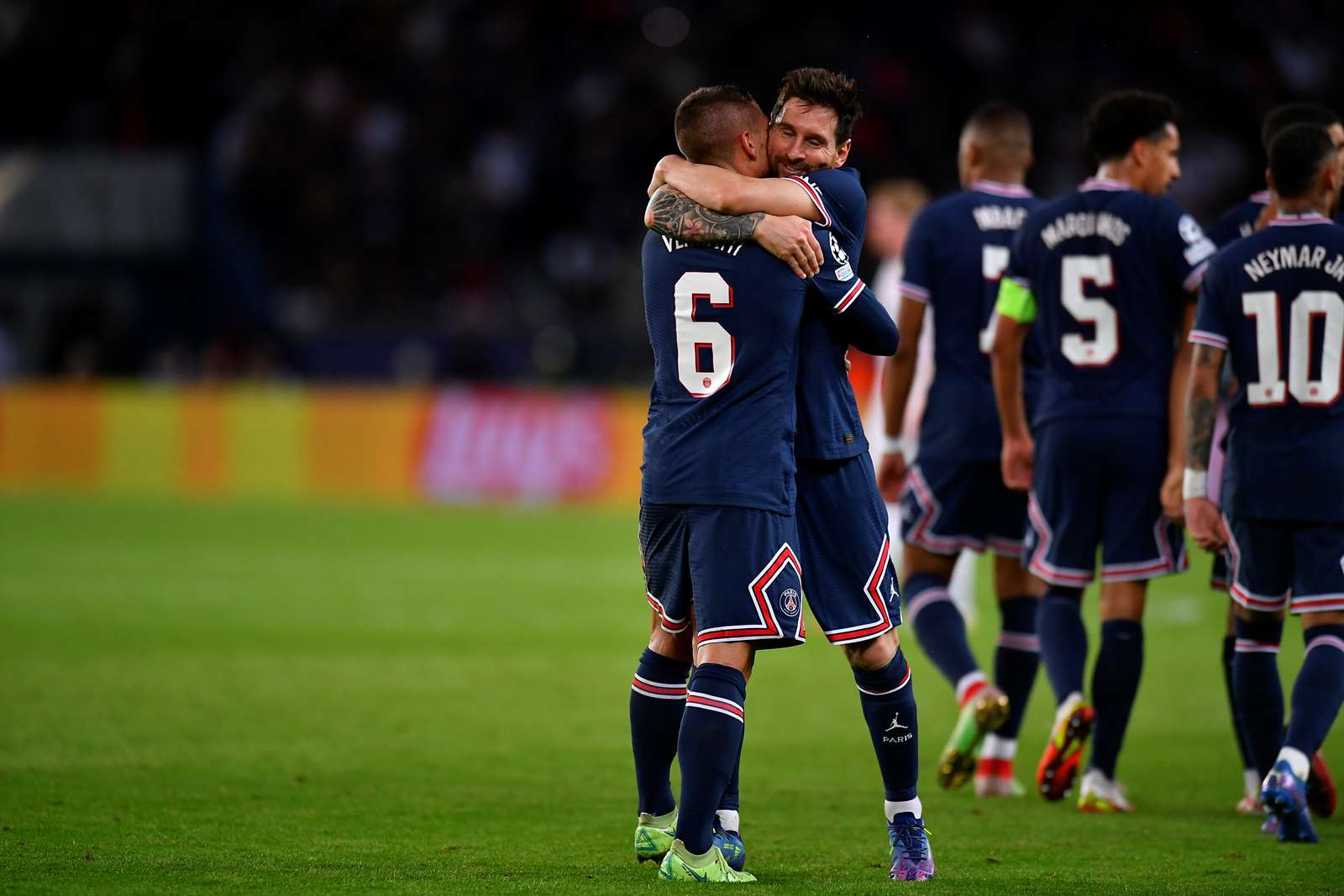 Will we see any Marco Verratti goals this season?
"People say that I don't focus on statistics and that I don't go out on the pitch with the idea of scoring goals. But that's normal, because I try to get the team to play well and put the strikers in the best possible conditions. That's my first role. After that, of course goals are important. That's why I think I have to improve on that. If I manage to score four or five goals a season, it will already be an improvement. I have to do better and maybe think about it a bit more. But I am happy. And I hope that Gana (Gueye) and Ander (Herrera) will also continue to score because it's important to see defenders and midfielders scoring goals."
Marco, Paris is back in the French Cup on Sunday. We imagine that this is always a special competition?
"The Cup is wonderful because ultimately, you play as equals, whether the team you play is in National 3 or in Ligue 1. I think it always offers incredible matches, because it's a one-off and you never know how it will end.  So we always have to take them seriously, and if we do, we have a very good chance of qualifying. But you always have to play them knowing that on the other side, our opponents are going to play the game of their lives. And that's great, it's beautiful! I think they are also happy to play against us, to play against great players, and sometimes we even play against Paris supporters. There are always very nice stories around these matches, thanks to the Coupe de France."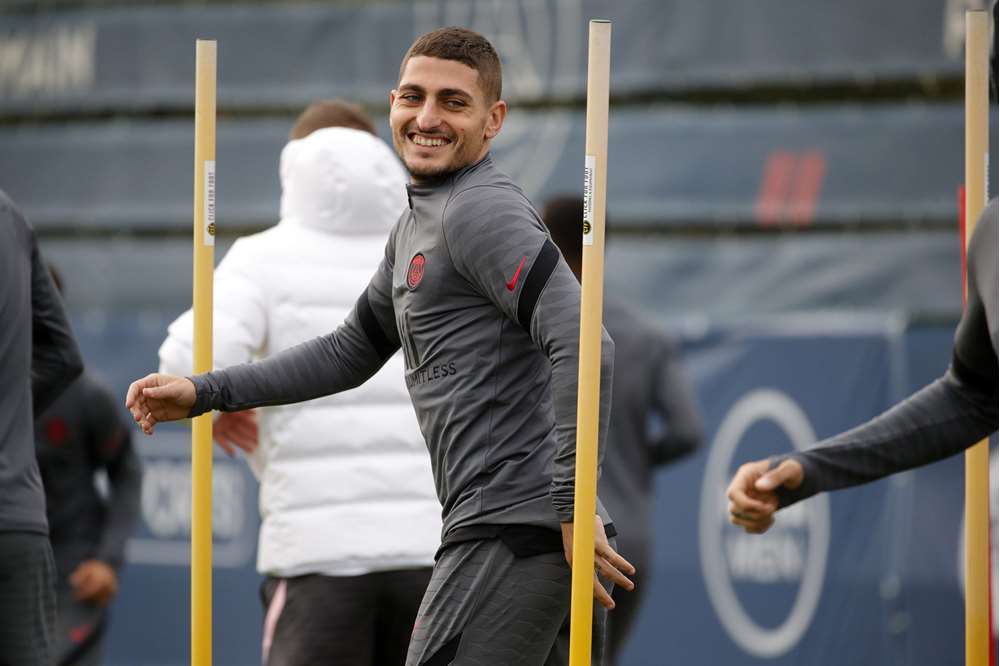 Is it special, too, to meet players who are not necessarily professionals on the field?
"Yes, because if I were in their shoes, it would be my dream to play against a great team. It's true that it's special, some of them aren't even professionals, they have a job and they really play for passion. We too always play out of passion, and that's what makes football beautiful, but it's even more true for them! Some people get up early in the morning, go to work, and still find time to go and play football with friends... That's football. I think it's one of the only sports that allows you to totally escape. Whether you are sad or happy, football erases everything. It brings everyone together. And it will be wonderful to play against them on Sunday. Sometimes there are nice scenes, we talk a little bit on the pitch, they will tell us that we have to win against Real, or ask for a shirt. But we have to stay serious for 90 minutes. And only then will we be nice to them (laughs).
So the aim is to finish the year in style with two wins?
"Yes, of course! I think afterwards we'll have holidays with the family, and to finish with a nice victory, there's nothing better to spend a very nice Christmas. I think we're going to do everything to win, to win these games. When you go on holiday with a win, it's always a bit different.