Marco Verratti, looking for 400 matches in the Rouge et Bleu!
Paris Saint-Germain's first match of the year 2023 will be against Lens on Sunday 1 January at 20:45 at the Stade Bollaert-Delelis on matchday 17 of Ligue 1. Marco Verratti could reach another milestone in his 10-year history with the Rouge et Bleu.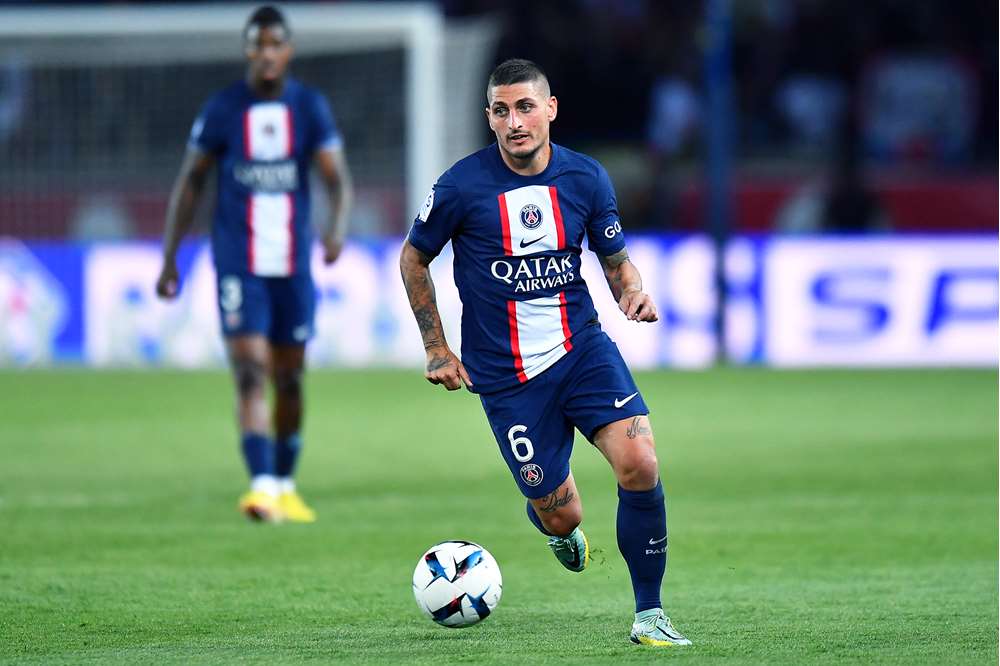 Against the Sang et Or, the Paris Saint-Germain midfielder could play his 400th official match in the Paris colours, and come a little closer to the record holder, Jean-Marc Pilorget (435 matches for Paris).
The Italian international arrived in Paris in 2012 and has made 262 Ligue 1 appearances (7 goals), 28 Coupe de France appearances (1 goal), 23 Coupe de la Ligue appearances, 9 Trophées des Champions and 77 UEFA Champions League appearances (3 goals) for the Rouge et Bleu.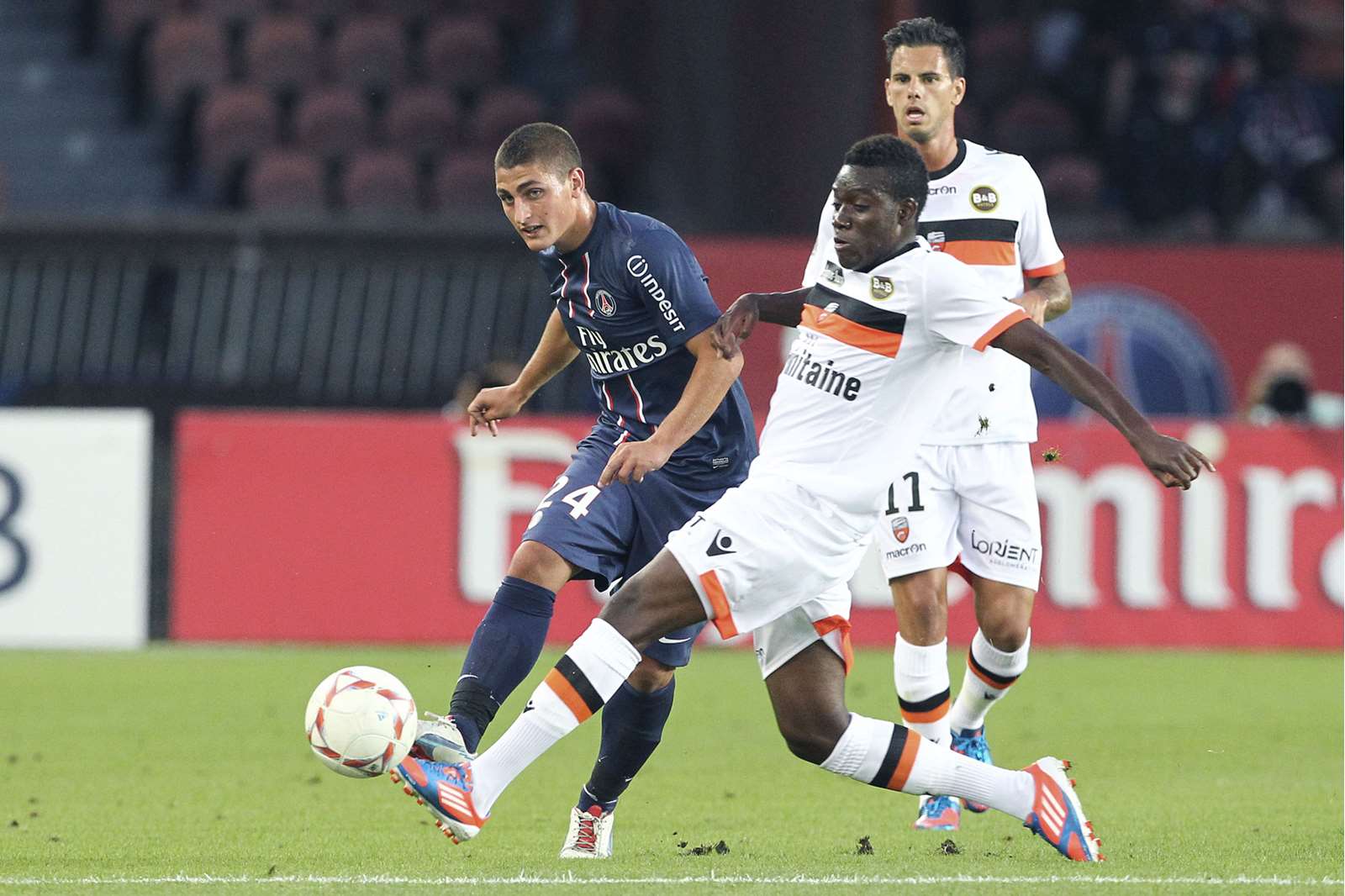 Marco Verratti is already the most successful Parisian player with 29 trophies: 8 x French champion (2013, 2014, 2015, 2016, 2018, 2019, 2020 and 2022), 6 x Coupe de France winner (2015, 2016, 2017, 2018, 2020 and 2021), 6 x Coupe de la Ligue winner (2014, 2015, 2016, 2017, 2018 and 2020), and 9 x Trophée des Champions winner (2013, 2014, 2015, 2016, 2017, 2018, 2019 and 2020 and 2022).
399 matches to date since his debut against Lorient in Ligue 1 at the Parc des Princes (2-2, 11/08/2012), with an exceptional record of 289 wins (72%), 70 draws (18%) and only 40 defeats (11%).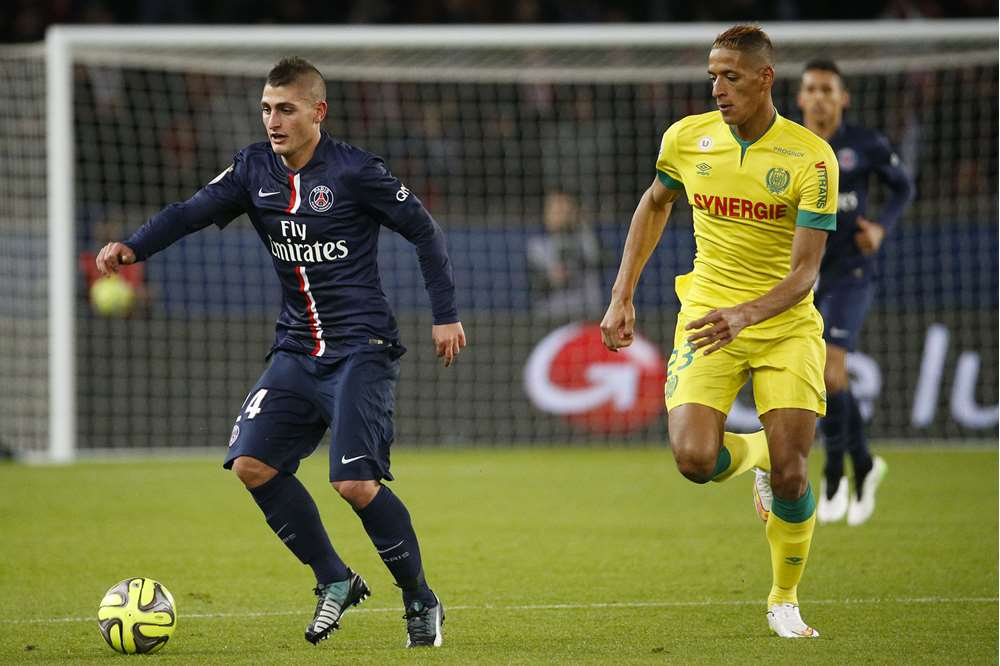 Marco Verratti's most common opponent in official matches with Paris is Lille (21 matches), followed by Lyon, Marseille and Monaco (20 matches).
His best record is against Toulouse: 12 wins and 2 draws in 14 games! Lille and Marseille have both only beaten Paris Saint-Germain once when the Italian midfielder was on the pitch.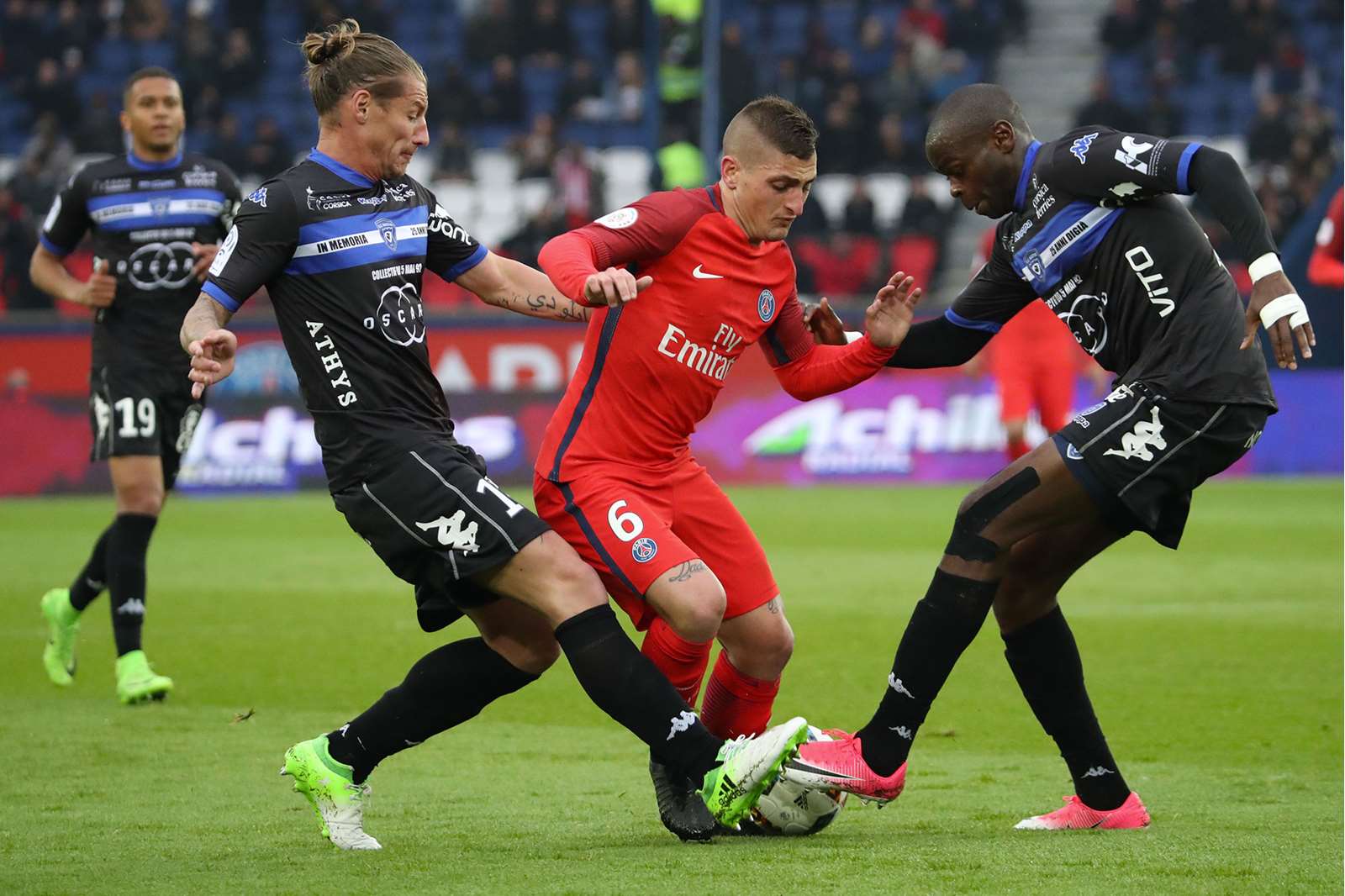 "Petit Hibou" had played his 100th official match in Paris on 20 December 2014, with a 2-1 win over Nantes in the league at the Parc des Princes.
The 200-match milestone was reached on 6 May 2017 against Bastia in Ligue 1, also at the Rouge et Bleu's home ground, with a goal in the club from the capital's 5-0 win.
On 12 January 2020, Monaco were Paris Saint-Germain's opponents on the night of the 300th, with a spectacular, goal-filled encounter at Porte d'Auteuil and a 3-3 draw in the end.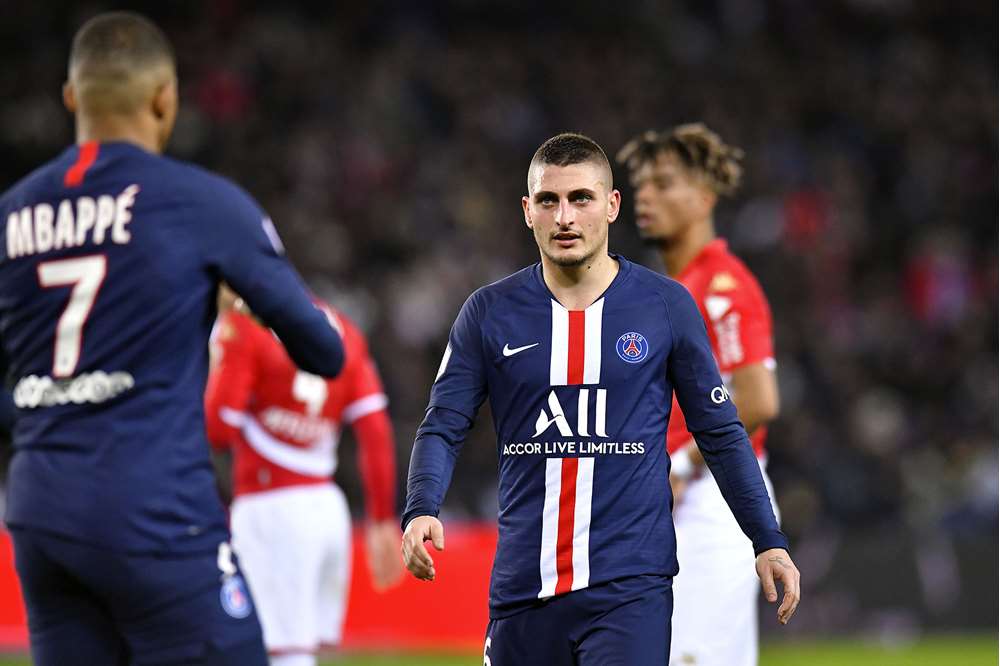 That leaves just Jean-Marc Pilorget, who played 435 matches between 1975 and 1989, ahead of Marco Verratti.
The Italian midfielder now has 35 matches to play and could join Pilorget in 2023. A record that seemed unattainable, but now within reach for Marco Verratti.