Luis Enrique: 'We need to raise our game'
LUIS ENRIQUE
"They were a very tough team, with a very attractive game plan. I must congratulate their coach, Francesco Farioli, on his ideas, which are very similar to what I like as a coach. I don't think the team was as fresh as usual. Physically, I think they were superior to us and then they were very good in all the counter-attacking situations and, finally, I think Nice deserved the win. I think the team really felt that first goal. It's also a goal where we were unlucky because there were two saves, they shot twice, it hit one of our defenders, it went in oddly, but I don't want to make excuses either. We need to raise our game if we really want to be competitive in the next few games. And that starts with the coach."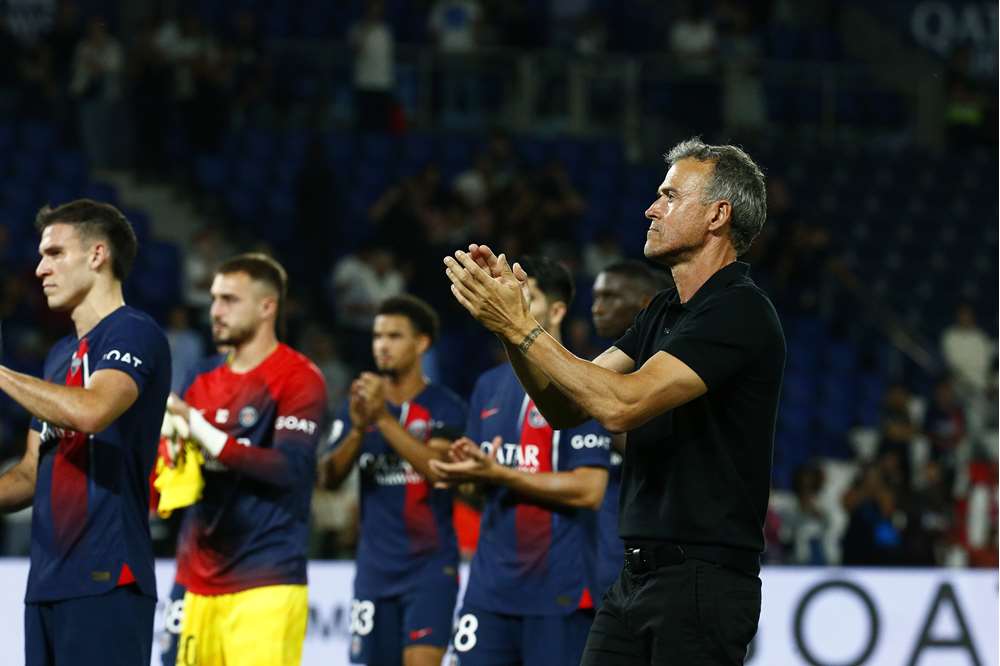 RANDAL KOLO MUANI
"It was a bit of a complicated match. We were up against a great Nice team. They managed to stay calm, play their football and then score goals. We managed to outmanoeuvre them. But after that, you have to remember that we're a new team. It takes time, we all have to play together, we all have to know each other inside out, but there were some good things in this game."
"Our next match? It's good that it's coming up quickly. We know we have to be ready at the right time, so I think we're going to work hard between now and then. It's going to happen very, very quickly. But I think the whole team will be ready for the matches ahead."