Les Parisiens beaten by Rennes
Paris Saint-Germain fell to defeat against Stade Rennais on Sunday, on Matchday 28 of Ligue 1 (0-2), but maintain their place at the top of the league. A look back on the match.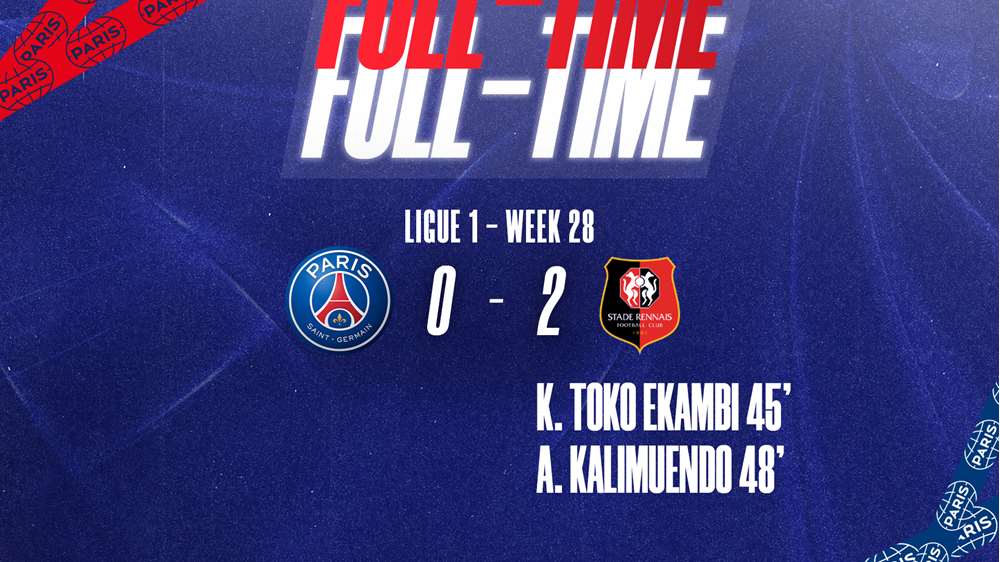 There are some Sundays that are most restful than others. After extending their lead at the top of the league thanks to four consecutive victories, Les Parisiens were back in action against a side from the west of France as they took on Stade Rennais at the Parc des Princes. A tough encounter, just before the international break, and with no less than 7 players missing: Christophe Galtier knew that the afternoon wasn't going to be a rest for his side. In fact, it was with a previously unseen starting eleven, particularly reworked in defence, that the coach set-up his side to face Bruno Genesio's Rennes.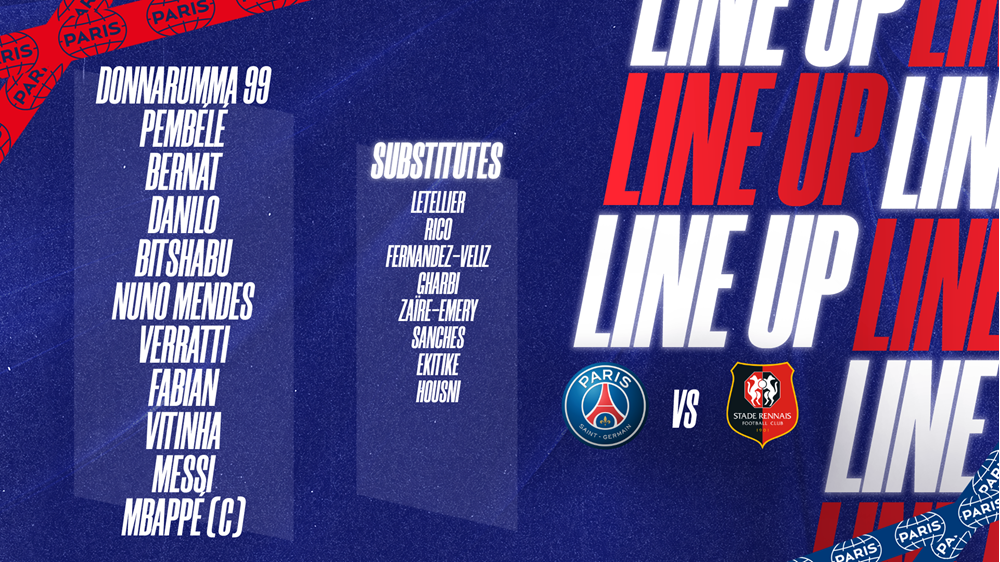 In front of supporters that were always full of voice as they tried to push on their side, our Parisiens didn't have a calm afternoon. Les Bretons played with a very high press and a very compact defensive unit, as soon as our Rouge et Bleu got the ball down to play. Kylian Mbappé tried to turn things in the home side's favour, with a whole series of clear-cut chances, but things just didn't seem to fall for him (22', 23', 25', 40').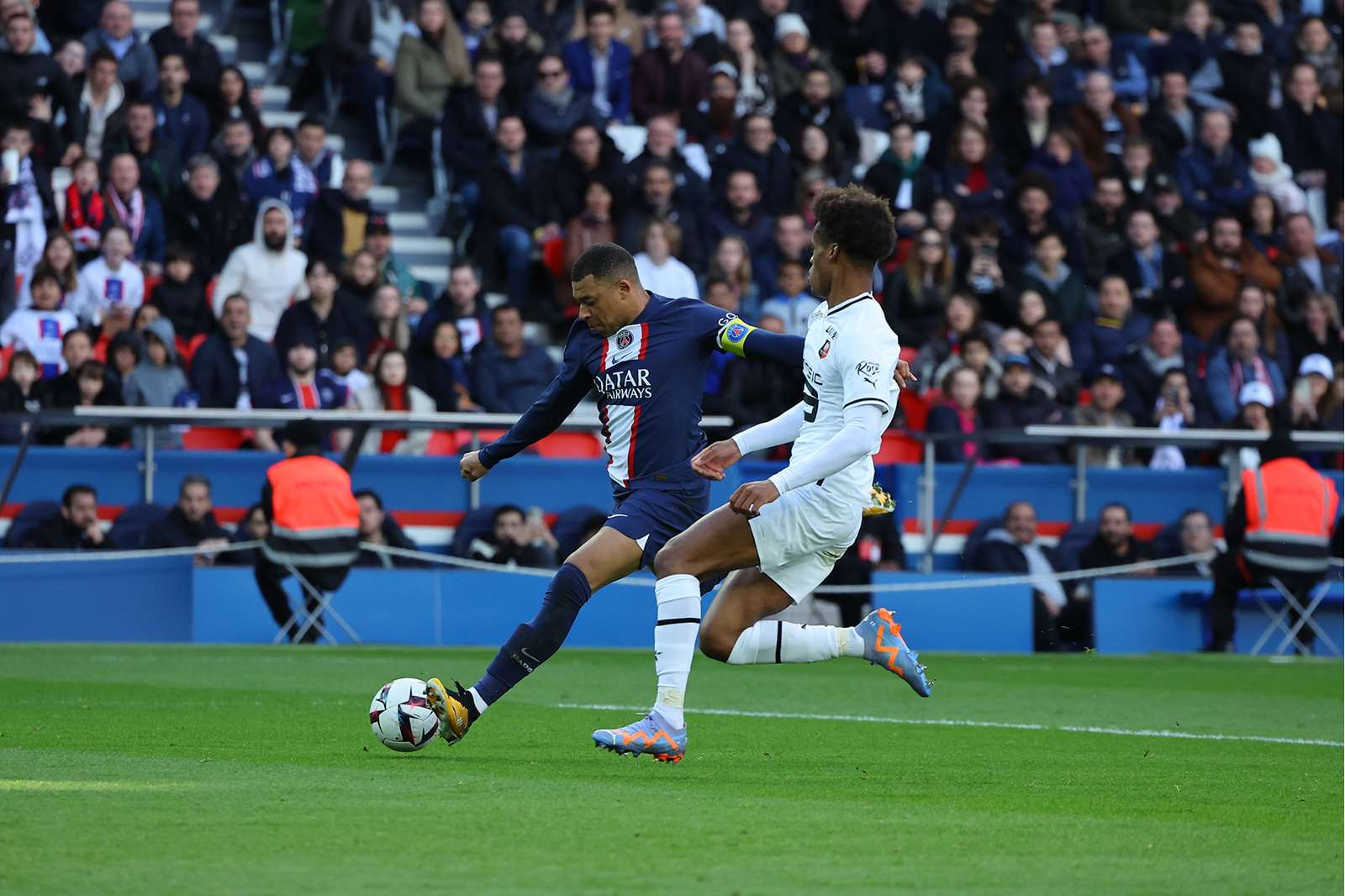 Chances that were able to frustrate our players and give a boost to Les Rennais who were looking to counter at every possible opportunity. The largely reworked defence of the day did all that they could to try to compensate for their lack of familiarity, showing huge solidarity, but they were finally beaten just before the break by a shot across goal from Toko-Ekambi (0-1, 45'). A first knock before the knock-out blow, when Academy product Arnaud Kalimuendo managed to connect with Ugochukwu's cross after the break to double the visitors' lead (0-2, 48').
Our Rouge et Bleu then stepped it up a gear. From the bench, Christophe Galtier tried to adapt, bringing on Warren Zaïre-Emery, Renato Sanches and Hugo Ekitike. And another match then began. Inspired by a determined Kylian Mbappé, the waves of Paris attacks crashed in on the Rennes goal, as the hosts took control of the game. As the minutes went by, it became even more of an attack versus defence drill, with the visitors dropping deep and looked to defend their lead.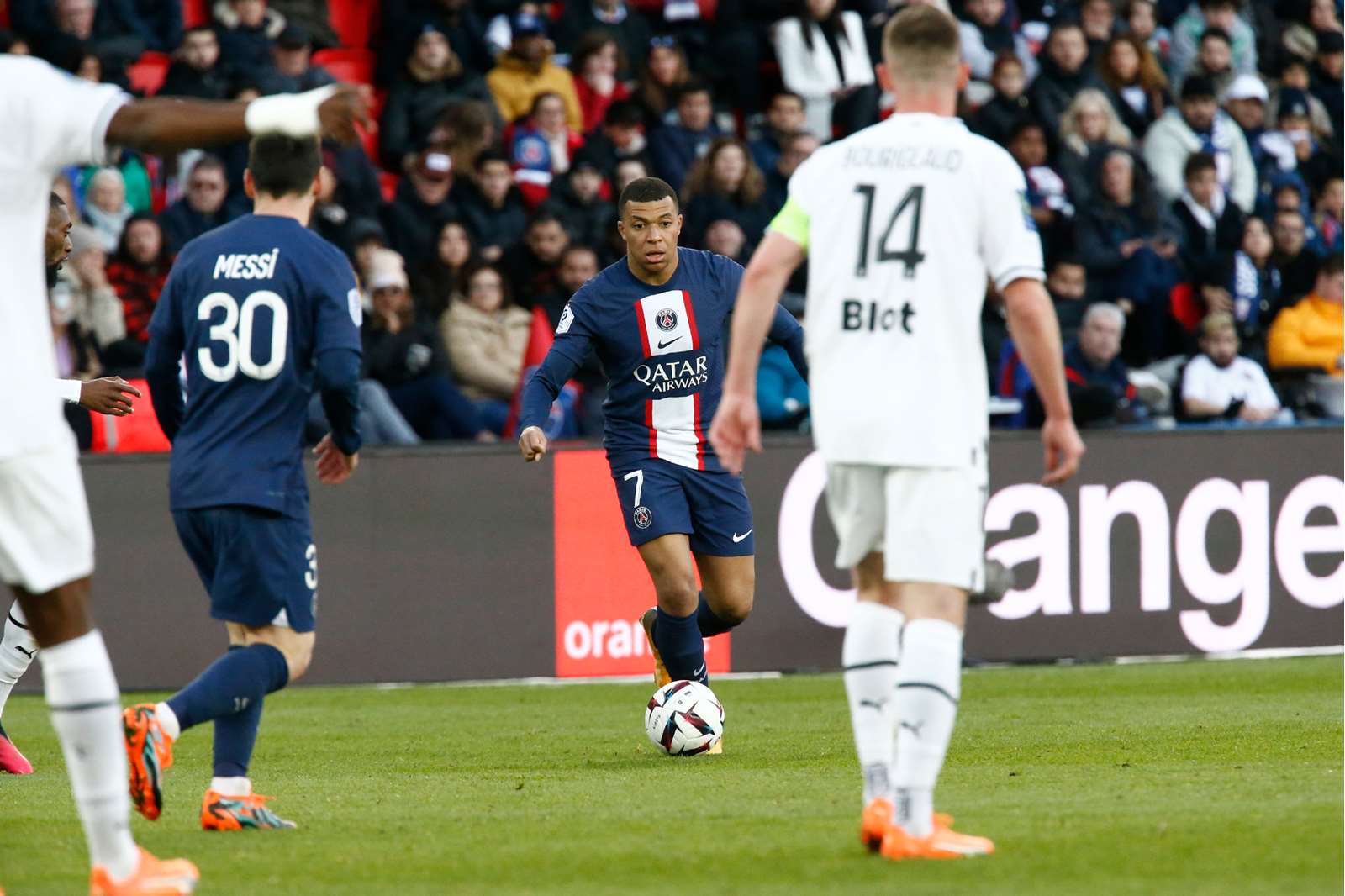 Despite their determination and several strong periods, Les Parisiens were unable to turn things around, falling to defeat in a suffocating encounter, where Steve Mandanda was constantly in action, proving to what extend that hint of luck was lacking at both ends of the pitch. The 16 shots from Paris Saint-Germain and 7 stops from the goalkeepers are a perfect example of this. Despite the result, Paris Saint-Germain maintain their spot at the top of Ligue 1. It's now time for the international break, before the final sprint of the season.