Les Parisiens battle back to a draw against Sevilla
In their final match of pre-season, Paris Saint-Germain snatched a draw on Tuesday against FC Sevilla (2-2). A look back on the encounter.
For their fifth and final pre-season friendly ahead of the Trophée des Champions, Les Parisiens needed to step up the intensity and begin to get back the taste for competitive football. And who better than giants of Spanish football,  FC Sevilla in order to do so! For the outing, Mauricio Pochettino recalled several senior members of his squad in order to start the match, with Ebimbe, Gharbi and Bitshiabu the three youngsters maintaining their starting positions, and Gueye was once again named captain.
And it was a rather balanced first half on show between the two sides at the Estádio Algarve, in Faro. At one end, the Andalusians tried to get the ball down and play, and even had the first chance of the encounter, which Navas was equal to (12'). At the other end, the men from the capital quickly put Sevilla under pressure, particularly through Achraf Hakimi, whose runs constantly posed a threat on his right wing alongside Julian Draxler.
It was to be a coming together - a penalty given away by Navas – that allowed the Spaniards to take the lead, with Rakitic stepping up and scoring from the spot (0-1, 40').
After the break, Les Parisiens wasted no time to set things straight. After just coming on off the bench, Arnaud Kalimuendo combined well with his teammates to find Mauro Icardi, who equalised without even a hint of nerves (1-1, 48').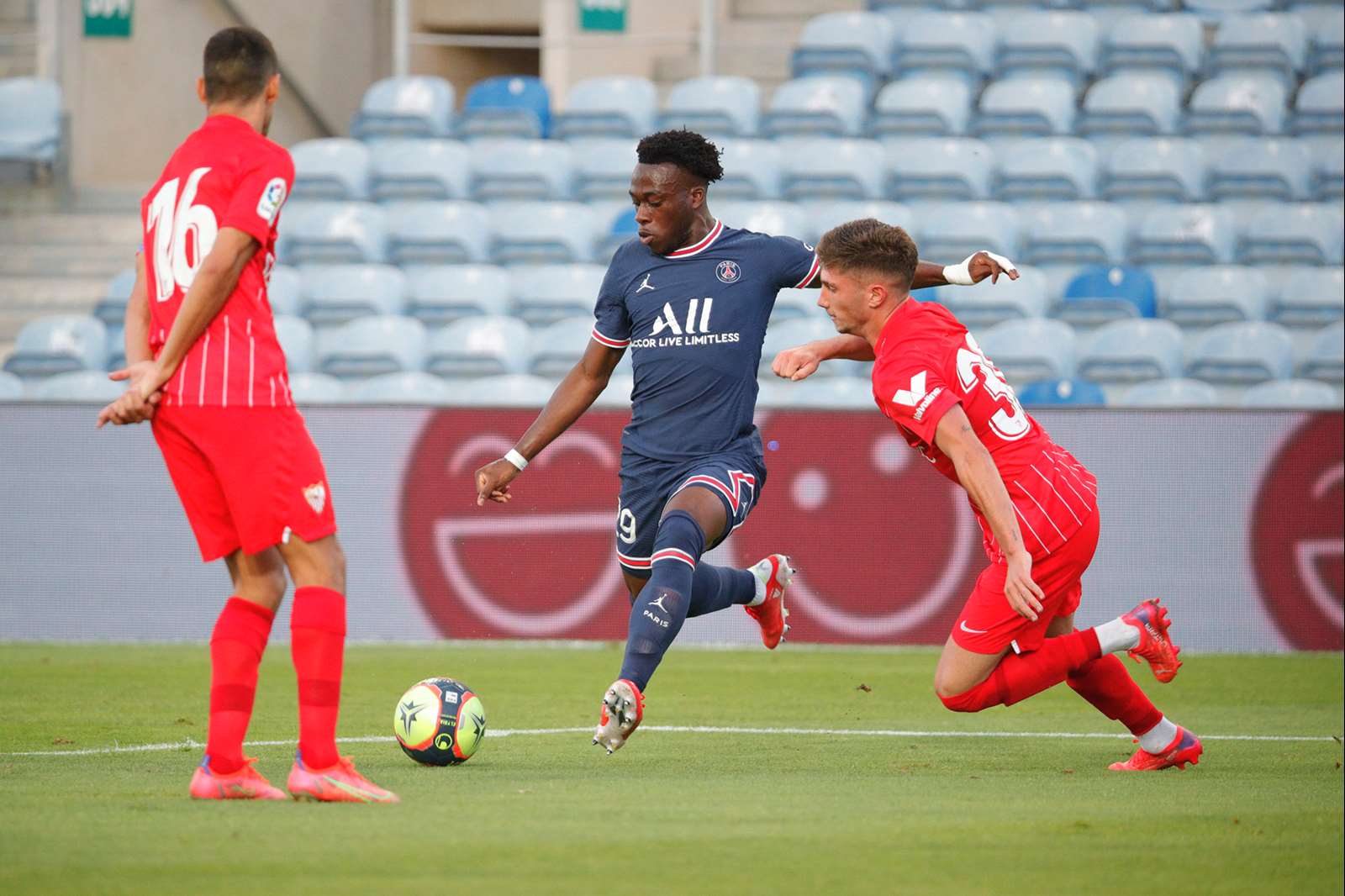 Les Parisiens could have taken the lead on several occasions, but after Julian Draxler had gone close, it was Rodríguez who gave Sevilla the lead at the other end of the pitch (1-2, 62').
Despite real desire from Les Rouge et Bleu in the final half and hour, no less than six changes from Pochettino, several good chances that could have found the back of the net from Kalimuendo (68') and even a stop from Keylor Navas (81'), we had to wait until the final minutes of the match to see the score evolve. A lively Kalimuendo constantly probed the opposition defence. After another chance, the young Parisian secured the equaliser when Kenny Nagera followed up on the rebound from the former's effort after Bounou had saved (2-2, 88').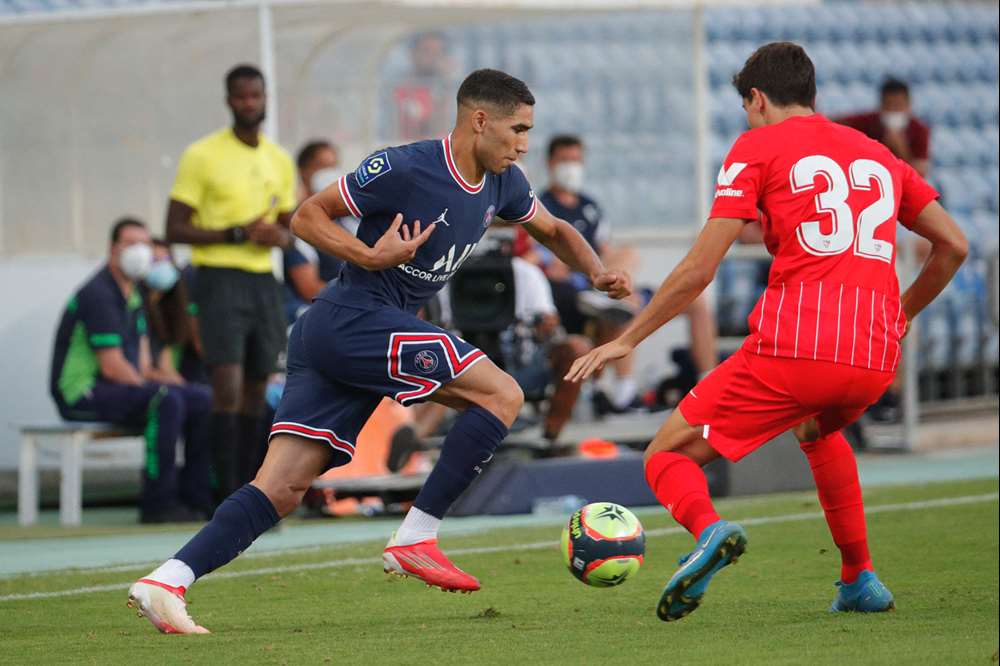 After getting back into the game on two occasions, Les Parisiens managed to snatch the draw, in order to end pre-season without defeat in the five matches played. Now it's competition time! And the full focus of all turns to Tel Aviv, where Paris Saint-Germain will face Lille on Sunday, in Trophée des Champions,.