Kylian Mbappé: 'Focussed on our goal'
The Paris Saint-Germain forward told media the squad have only one thing in mind ahead of Tuesday's crucial UEFA Champions League encounter with Crvena Zvezda in Belgrade (kick-off 21:00CET).
LIVERPOOL THE SPARK?
"Something happened against Liverpool. We did something beautiful, we showed we could meet expectations in a competition like the Champions League. But it's important to confirm that tomorrow, win, and qualify, otherwise the victory against Liverpool will have been for nothing."
THE KEY TO THE MATCH
"I think we'll have possession of the ball, but we'll have to use it well. We'll have to be able to position ourselves well, move well, make runs and offer up solutions. Above all, we'll have to play for each other. To win, you have to score - everyone knows that - so we have to do all we can to create chances and earn ourselves the win tomorrow."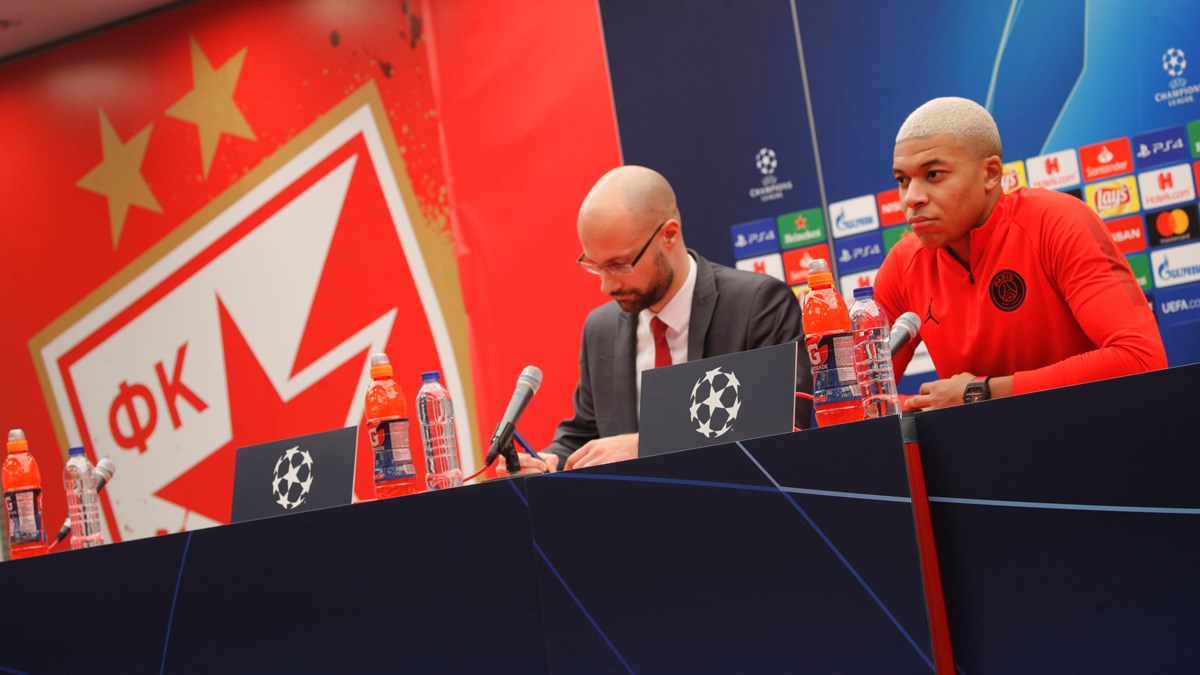 THE STADIUM
"We have a tough group, also in terms of atmosphere, whether it's here, at our place, in Liverpool or in Naples. Here is a new experience, I know it's a great atmosphere, but we're focussed on our goal, that of winning."
HIS UNDERSTANDING WITH NEYMAR JR
"We understand each other better and better. We know each other increasingly well. I'm in a good position to be able to talk about Ney's importance. There aren't a lot of players like him, few teams have that kind of player. Tomorrow, he'll again show all his qualities and show his importance to the club. He'll be there to help us qualify."