Julian Draxler: "We're ready"
The Paris midfielder spoke to PSG TV about his current form and how Les Rouge et Bleu have started the season.
Julian, it's been a positive start to the season, with 12 points from four games. What are the reasons for that great start?
"I think there are several reasons. We haven't forgotten that we dropped a lot of points last season. It was very important for us to start well. It's not always easy because we have some new players and this was our first pre-season preparation with the coach. We were intent on winning and taking the points, even if the way we've played isn't perfect yet. The most important thing has been to take the three points, and we've done that."
Can the defence be further improved this season?
"Yes. And I'm not talking about defenders or goalkeepers – it's always the whole team that needs to do the work. That starts in midfield. We need to keep the ball better and not lose it too easily because, afterwards, we also cause problems for our defenders. The forwards need to work to help out as well, and that's why I always talk about the whole team."
Has it helped the team psychologically to have supporters back in the stadium when the opposition score?
"Of course! We really missed the atmosphere at the Parc… The game against Strasbourg was our first one back in a full stadium, so there was no way we could accept losing that match. The presence of the fans helped us mentally. We always want to win, of course, but sometimes that last bit of strength you need comes from the crowd. For me, that was the case against Strasbourg."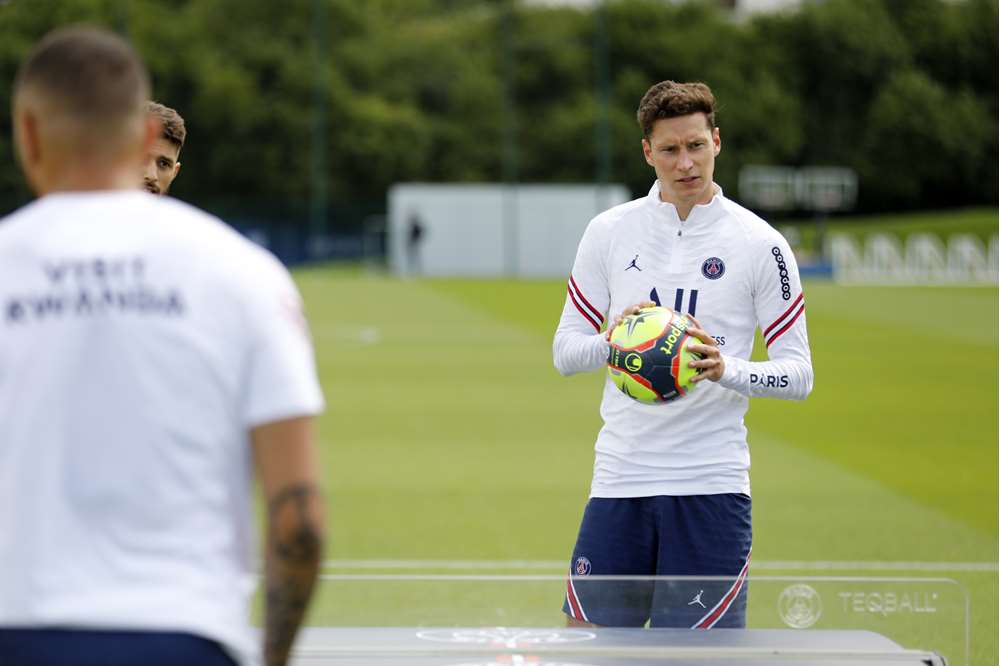 You have played a lot since the start of the season and already scored. Is your confidence high?
"I had a full pre-season preparation this year because I didn't play at the Euro. I was really ready at the start of the season and the coach put his trust in me. It feels good to be ready physically. I hadn't had a pre-season like that for a long time. I'm happy to be at this club and with this squad. I make the most of it every day."
Clermont have already caused a few problems for other clubs this season...
"We know Clermont are a dangerous side. A lot of our players will be returning very late from their national teams. The rest of us have worked hard. Physically, we're ready. It's going to be a long season, so you need all the players. And those who are on the pitch will give their very best."