Ismaël Gharbi: "This is my club and my city, which I love so much"
The young midfielder spoke to the club's media about signing his first professional contract with Paris Saint-Germain.
Ismaël, HOW ARE YOU FEELING TODAY AFTER SIGNING YOUR FIRST PROFESSIONAL CONTRACT?
"I'm really happy; this is an accomplishment for me. I'm hugely proud to sign for my club and for my city, which I love so much. I hope that this is the start of a great story with Paris Saint-Germain."
YOU'VE JUST HAD AN AMAZING SEASON IN WHICH YOU MADE YOUR PROFESSIONAL DEBUT AND WON THE FRENCH LEAGUE TITLE. HOW DO YOU LOOK BACK ON THAT FIRST SEASON?
"Very proudly, first of all. I achieved a part of my dream, which was to make my debut with the first team and also to score with my club. Even though it wasn't in a competitive fixture, I was really proud to score my first goal for the club that developed me, and I hope that this is just the start."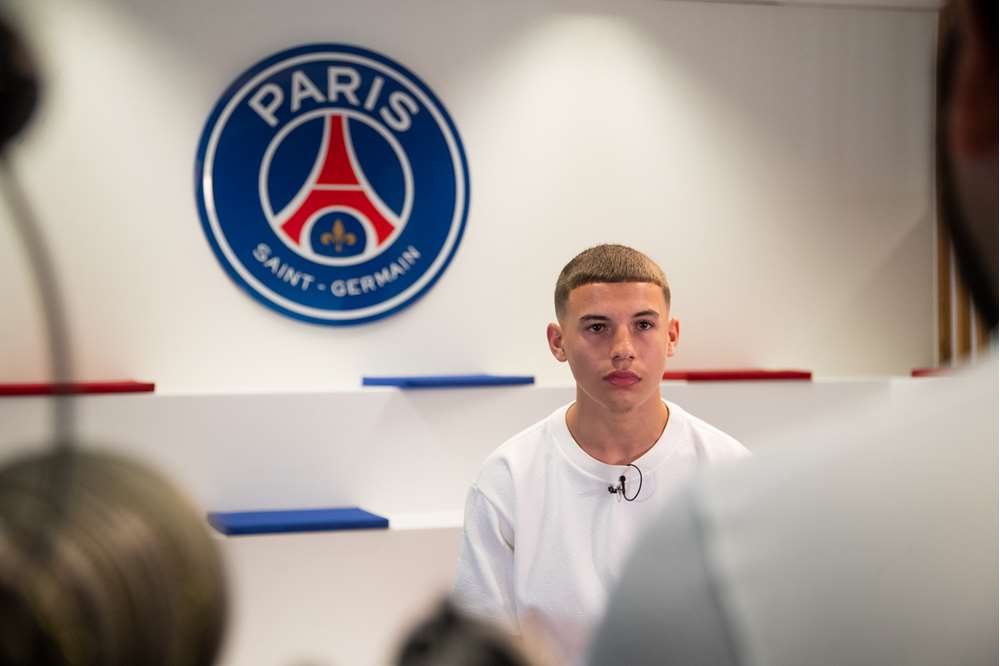 WHAT ARE YOUR AIMS WITH Paris Saint-Germain?
"I hope to play as often as possible, especially at home, in front of the fans that I love so much. I'm always going to fight to show the club that I'm determined, and I'll give my all in every training session and every game."
WHAT IS IT LIKE TO SPEND EVERY DAY WITH PLAYERS LIKE KYLIAN mBAPPé, NEYMAR AND SERGIO RAMOS, TO NAME BUT A FEW?
"It hasn't really sunk in yet. We're right at the heart of it. We're also here to try to reach their level and the kinds of careers that they've had. Then, they become our teammates, our friends. They help us to be better every day, and I see that as a privilege."