Honours even between Paris and Monaco
Paris Saint-Germain had to settle for a draw on Sunday evening against a strong Monaco side in Matchday 4 of Ligue 1 (1-1). Here is a look back at the match.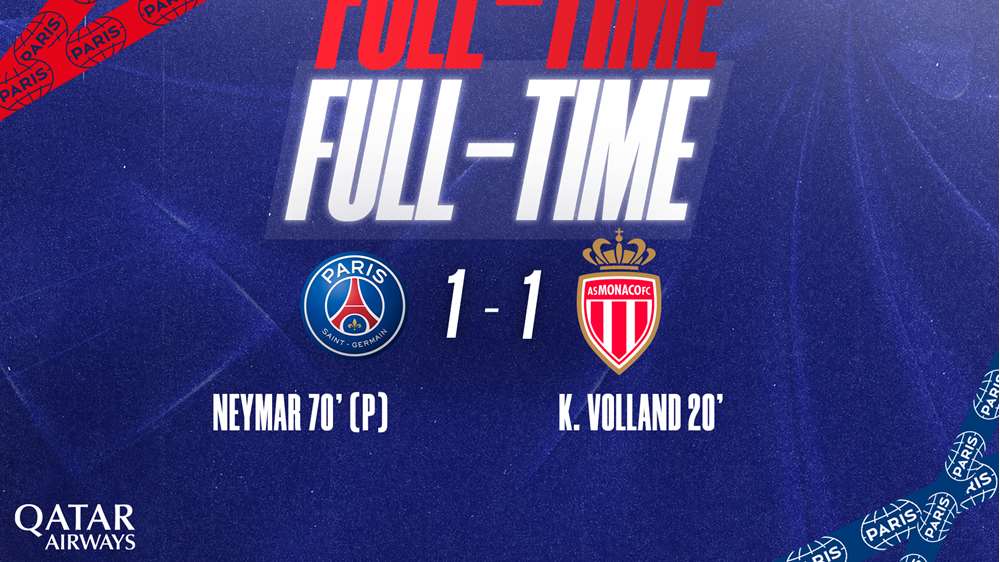 Having made an exceptional start to the season, Paris Saint-Germain's players were up against an opponent that has often given them a hard time: AS Monaco. For this second home game of the campaign, Christophe Galtier went for a new midfield pairing of Verratti and Renato Sanches.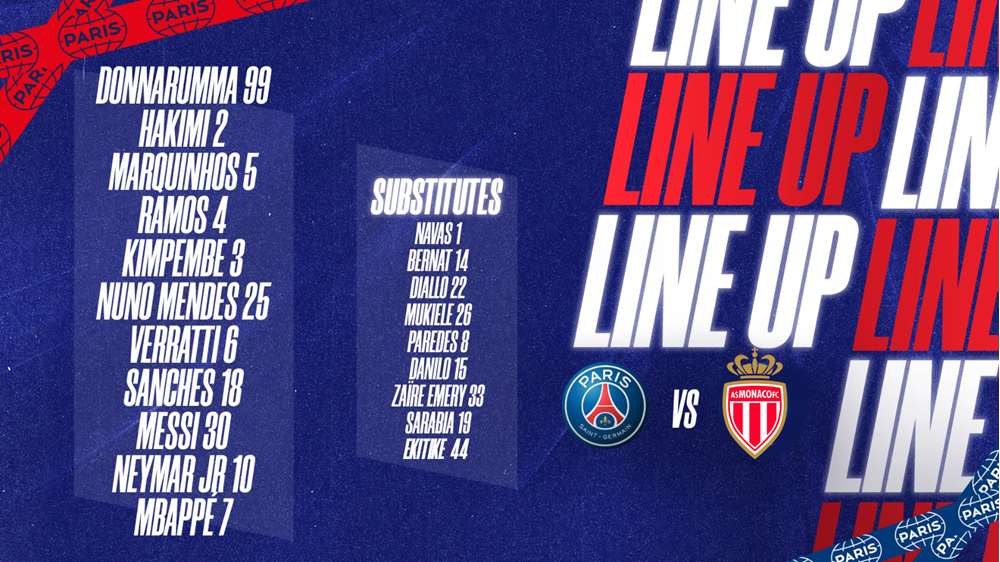 It is well known that on paper, the club of the Principality is the Parisians' bogey team. The visitors continued in this vein from the start, with a bold and aggressive high press pushing the Parisians back. The visitors took full advantage of this period to take the lead, with a quick breakaway finished off on the edge of the box by Volland (0-1, 20').
After going behind, the Parisians struggled to regain control of the game. But with the machine getting into gear, the chances started to flow and as half-time approached, the Parc des Princes was nearly on its feet several times. Mbappé's shot was blocked by Disasi (43'), Ramos had an acrobatic effort (44') and then both Kylian Mbappé and Leo Messi  hit the post in the same move (45'). The pressure was mounting.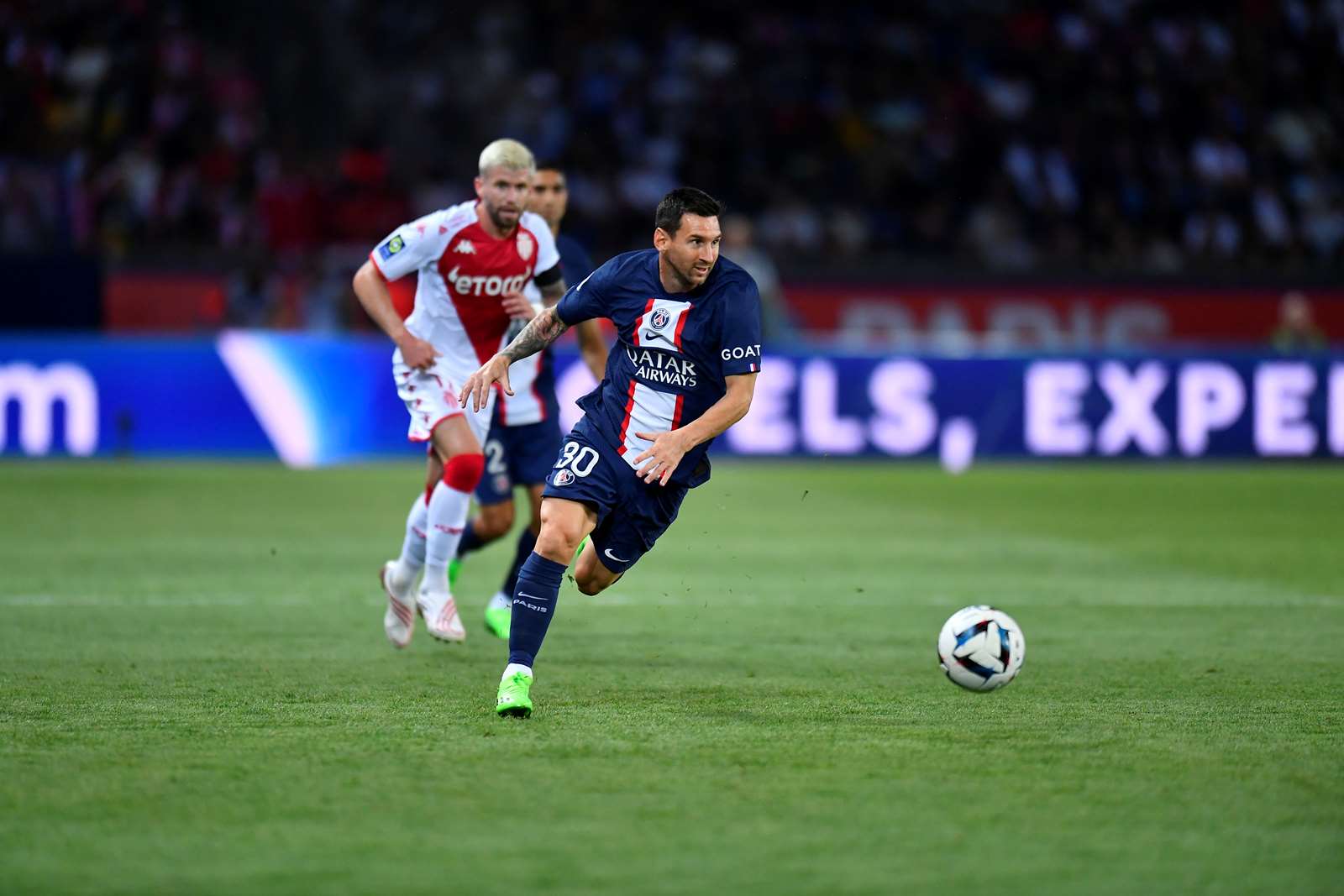 The Red and Blue came out for the second half on the offensive. But the goals did not come, as Neymar Jr and Messi both came up against Nubel, who was making some excellent saves (59'). This did not discourage Galtier's players, who continued to work hard to find an equaliser in the face of the big challenge presented to them by the visitors.
It was Neymar Jr, who has been unstoppable since the start of the season, who won and then converted a penalty with aplomb to level the scoring (1-1, 69'). The Brazilian added to an already impressive tally of eight goals and six assists in the first five games of the season....
To prove that it was just not the Parisians' night, Hakimi struck the post for the third time in the match (75') before Nubel again came up with a big save against Mbappé (85'). A lack of luck but not of desire for our Parisians who could not make the most of a strong finish to the match. There would be no more goals in the game.
A frustrating draw, which nevertheless allows the capital club to stay at the top of Ligue 1 at the end of Matchday 4. The boys will have the chance to get back on track on Wednesday with a trip to Toulouse.