"Fantastic", "épic", "Paris are contenders"... the world's press reacts
The two-legged clash between Paris Saint-Germain and bayern prompted much reaction from the world's press.
The match between Paris Saint-Germain and Bayern Munich at the Parc des Princes on Tuesday April 13 left an indelible mark in the memory of Parisian supporters, but also in that of football lovers the world over, given the quality of the match between the two sides.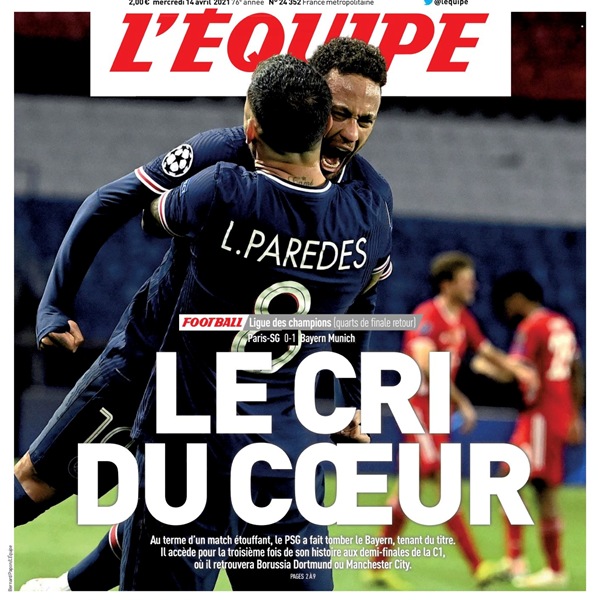 In France first of all, L'Équipe shows "The cry from the heart", with the joy Neymar Jr and Leandro Paredes on the front page. Le Parisien  stresses the team display and the achievement of the rouge et bleu, with its headline "Enormous".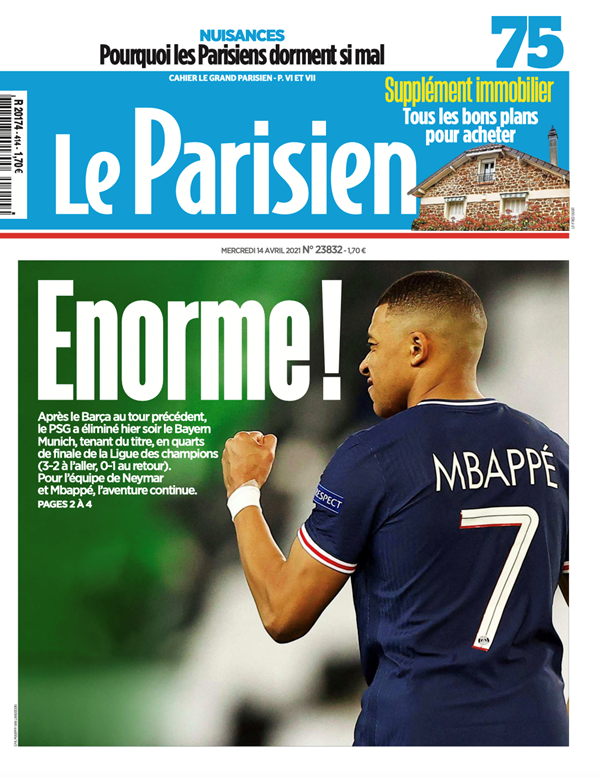 Elsewhere in Europe and around the world, the performance of the Parisians, and their qualification, made big headlines. For Marca (Spain), Paris Saint-Germain have made "The big leap" in the Champions League, becoming an obvious contender to reach the final. Those thoughts are echoed by BBC Sport, underlining the status of the Parisians.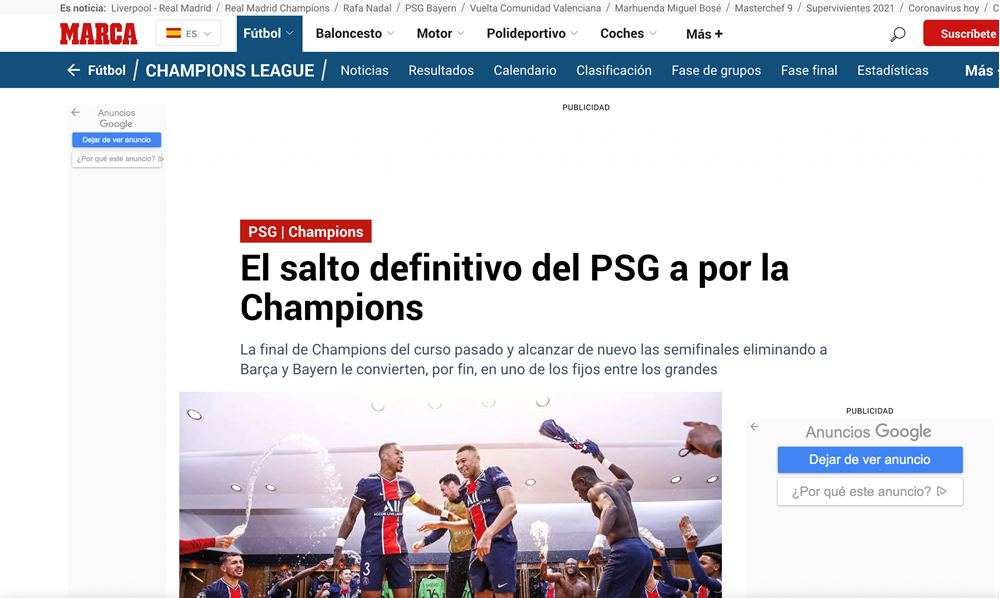 German media DW  talks of a "fantastic" double clash from the first to the last second. In Argentina, Olé labelled the qualification epic, while ESPN (United States) opines that Paris Saint-Germain have "consolidated their place among the greats" of the continent.