Christophe Galtier: 'Two good teams'
Paris Saint-Germain coach Christophe Galtier spoke at the press conference two days ahead of the Ligue 1 matchday 4 game between Paris Saint-Germain and AS Monaco.

MONACO
"It will be a difficult match. Monaco are a good team in Ligue 1, a contender for the title and for the Champions League places. They are coming off a defeat against Lens, but Paris lost there last season. We should not only look at the victory in Lille, or even Monaco's performance against Lens, every match is different and it will be a match between two good teams."
schedule
"The schedule is going to be very busy, with seven matches in 21 days, we will have to be competitive, take care of the body and recover. We are working hard with our performance and medical departments. It is now that the squad must show its worth, with the series of matches. There are some great matches ahead of us in Ligue 1 and the Champions League."
the midfield 
"I will make my choice tomorrow to make up for Vitinha's absence. We have Paredes, Danilo and Renato Sanches. Renato has had a slightly shorter preparation. His workload was lower than our preparation. There was a long delay for him to join the club and we have to be careful with the first few weeks of work. He is feeling good, relaxed, he has found his fellow countrymen here, and people he had already worked with. He's good, you can see it in training and when he comes on."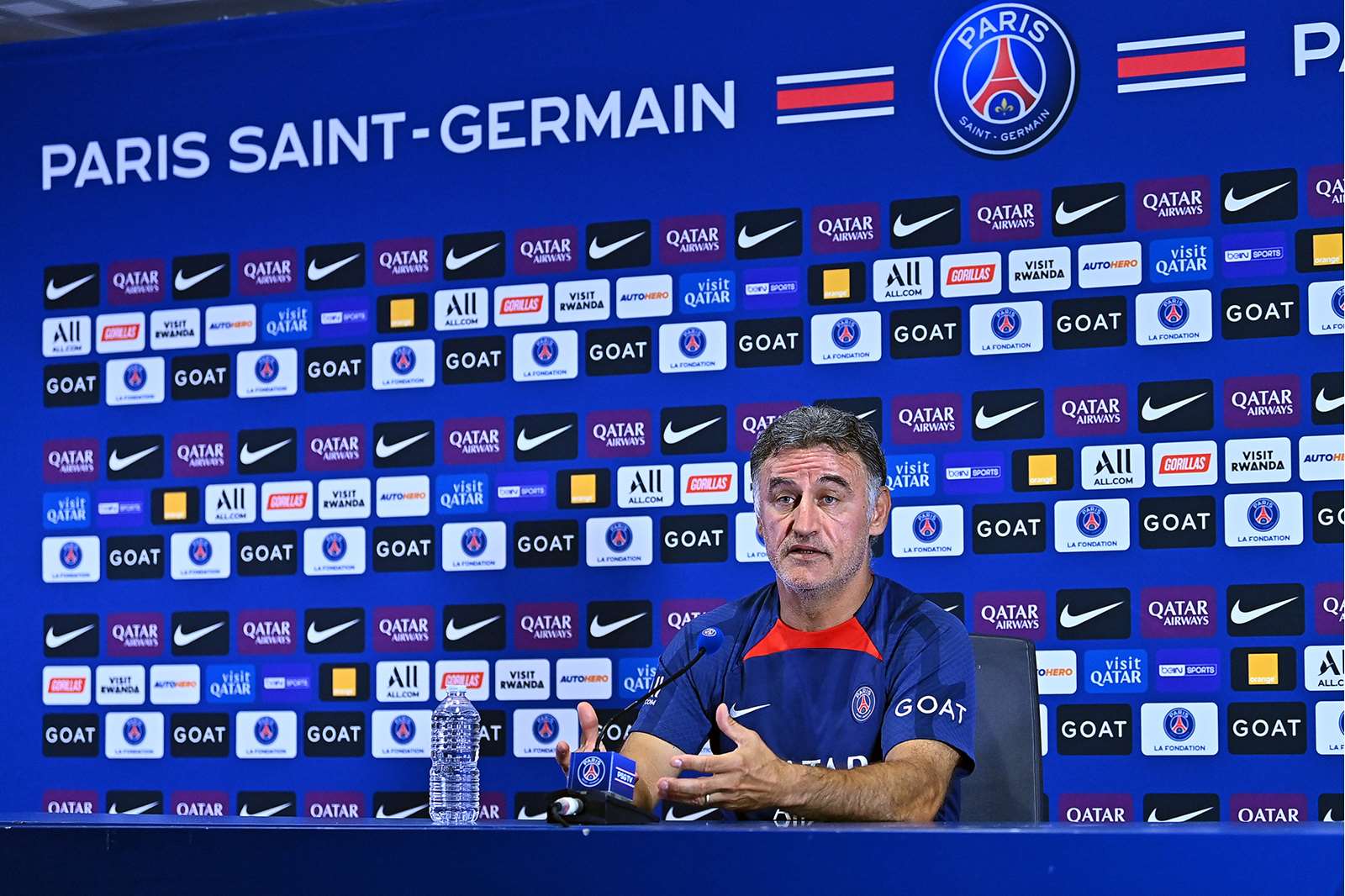 turnover
"We're entering a cycle of matches every three days. The goals are very ambitious, I have a quality squad, everyone has to be ready, it is essential that players come off during the match, to keep an overall level of freshness and clarity throughout the matches. There is an international break afterwards, so there is little rest on the horizon. This process of turnover will begin on Sunday against Monaco."
the PARC DES PRINCES
"Against Montpellier, there was a lot of encouragement and a very nice welcome from our supporters. At the Parc, the opposing teams often play with low blocks, which are more difficult to get around. The first chances may take a little longer to come. There is no apprehension about playing at the Parc from my players, they want to have a great season and make everyone happy."