Christophe Galtier: 'There will be things to work on'
Discover the reactions of Christophe Galtier and Achraf Hakimi after Paris Saint-Germain's 5-4 victory over Riyadh Season Team, as part of the Qatar Tour 2023.
Christophe Galtier
"We saw lots of goals in a magnificent stadium with an incredible atmosphere. This evening, we played in a lively stadium with lots of support. Before talking about football, I wanted to say that I enjoyed the way that they honoured the numerous stars that were on the pitch. In terms of the match, it's a shame that it wasn't played with 11 against 11, but the referee surely applied the rules. There were interesting things on show given that we scored goals. There are also things that we are going to need to improve, I am thinking particularly about set-pieces. It allows us to establish areas to work on. It had also been a long time since we had everyone out on the pitch. When everyone is available, there are real positives. At the same time, there will be things to work on."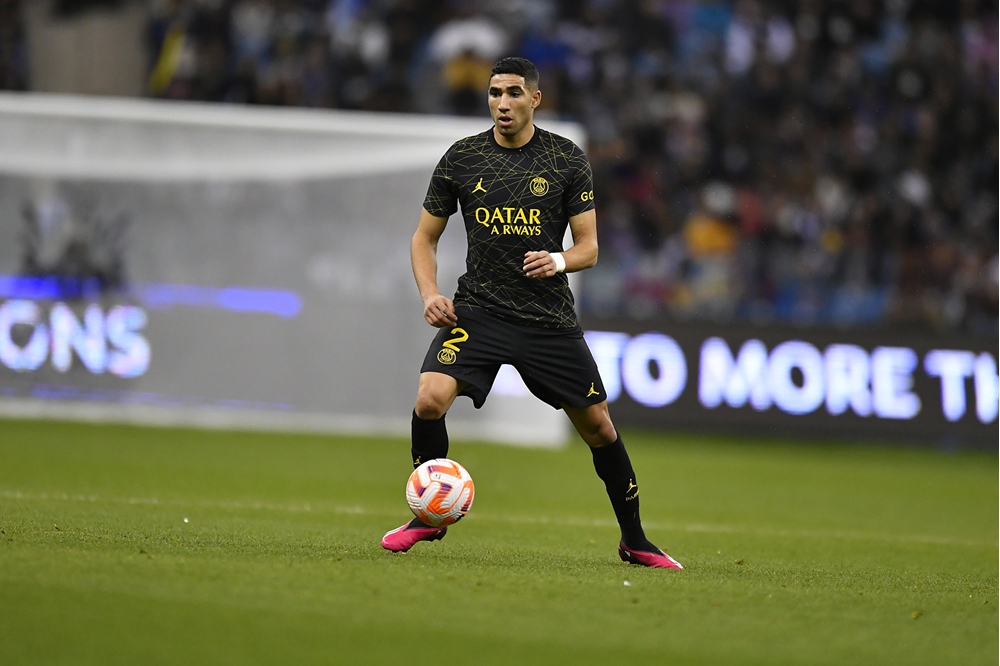 Achraf Hakimi 
"It's a match that we were able to enjoy, so everyone could enjoy it, the players and the spectators too. There were lots of goals, and we are pleased with the show that we put on. I know what the atmosphere is like in all of the Arab world, they love football, we could see that today. I know it well and we are very happy with the atmosphere this evening and over the past two days."