Christophe Galtier: 'There was no drop in motivation'
The Paris Saint-Germain coach was accompanied by Vitinha to look back on the defeat against Rennes on Matchday 28 of Ligue 1 for PSGTV (0-2).
Christophe Galtier
"What was missing? Scoring a goal. We had 15 or 17 shots on goal, seven on target. Rennes had 3 shots and scored twice. We knew that it was going to be a difficult match given the circumstances, in terms of our squad which has been particularly weakened, especially in defence. We still managed to start the match quite well, even though I could feel nervousness in our early passing. We created good chances, Steve Mandanda made saves. And from a ball in behind our defence - and without blaming anyone because the defence was weakened and wasn't used to playing and working together - we conceded that goal, in the 45th minute from one of the only Rennes chances in the first half. And then, we came back out and conceded another goal in the 48th and then, when you are trailing 2-0, of course people could get the impression, from the outside and the stands, but there was no drop in motivation or sign of giving up from my players.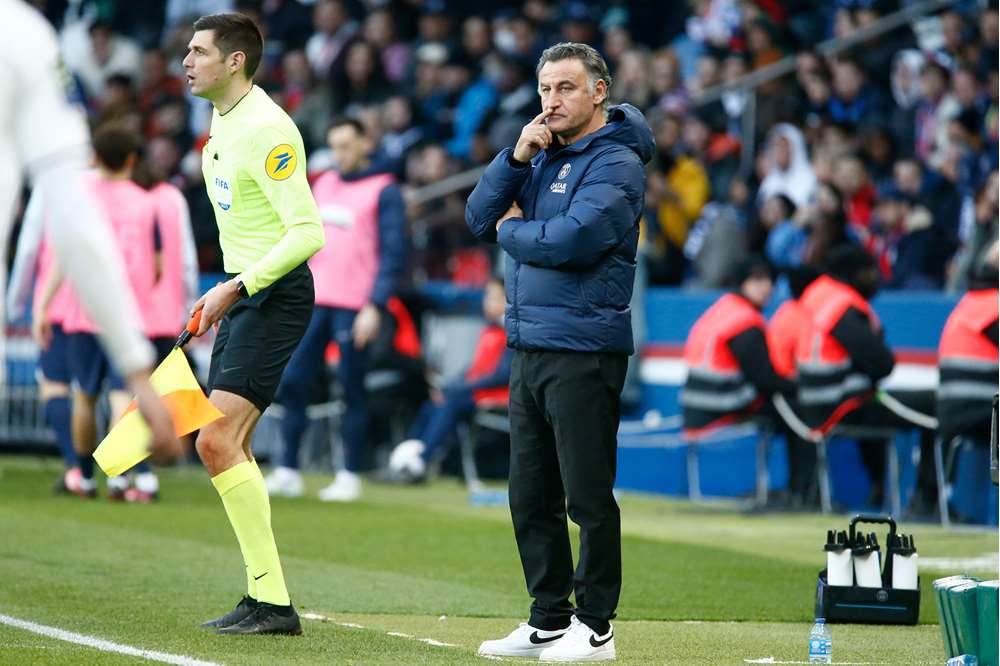 We looked to score that goal that could have set us on our way and give us a bit of momentum. We didn't manage to do so. We also had chances in the second half with Kylian, with Leo, with Marco Verratti, even though we left a lot of space for Rennes. But we can't blame the players with such a lack of reference points on the pitch, with so many senior players and leaders missing."

VITINHA
"We played a very poor match, and we lost. I think that we could have scored, one, two or three goals, because we had the chances to do so. But we didn't and that changes everything. We conceded a goal just before half-time, and it was difficult to get back into it after that. We started the second half by conceding another goal and it was even more difficult to bounce back. We tried, but it wasn't enough. We just want to say that we are sad and that it's not what our supporters, our coaching staff and all the team deserve, because we work hard, and that's not what we need to show in a match. I am sorry for the supporters."