Christophe Galtier: "Our commitment and determination are the most important things"
The Paris Saint-Germain manager answered questions from PSG TV and the media ahead of the game against ESTAC Troyes on Matchday 34 of Ligue 1, this Sunday at 20:45 CET at the Stade de l'Aube.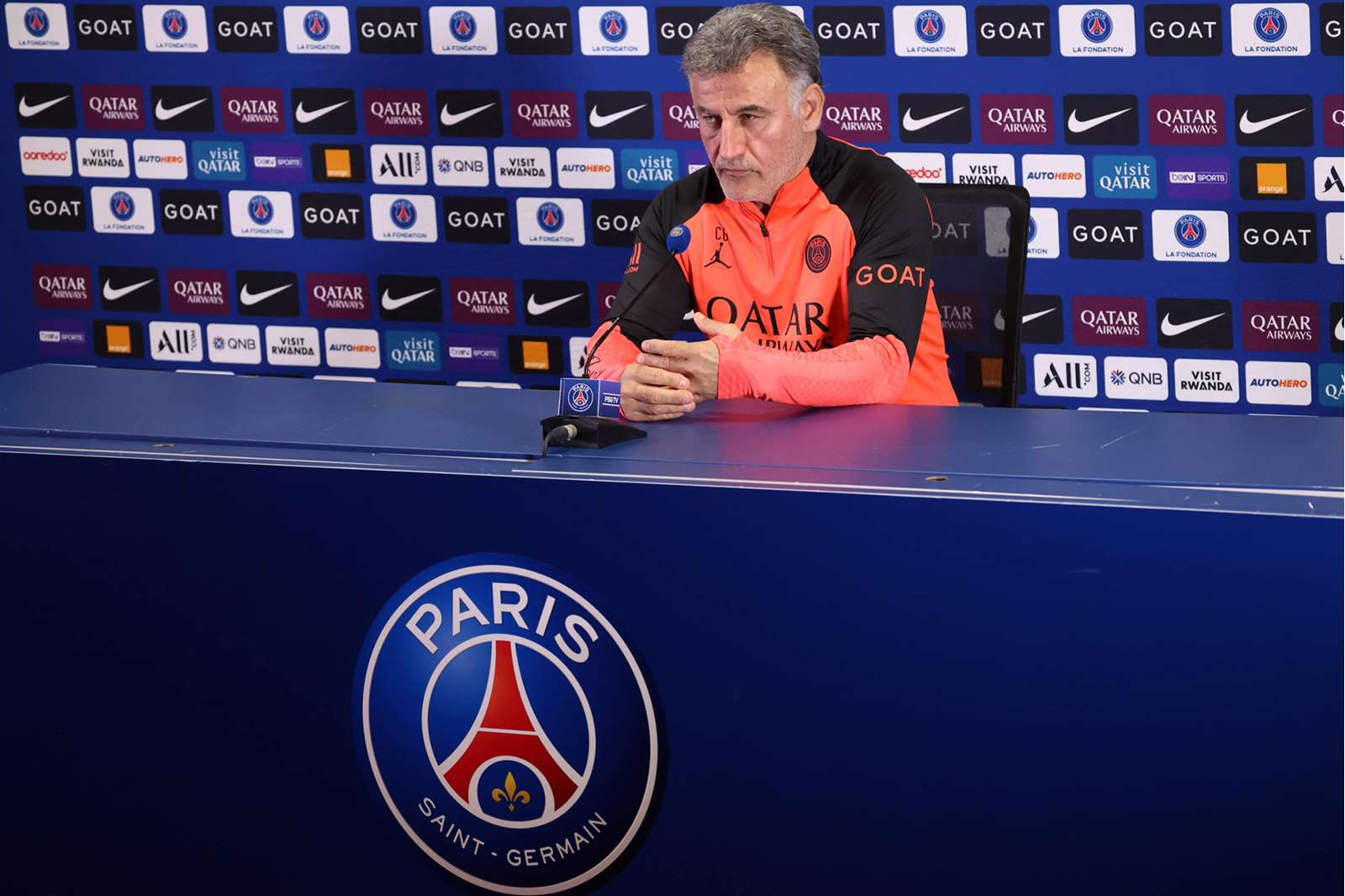 ON THE SQUAD'S RESOURCES
"Nuno is out until the end of the season, and Achraf is suspended following his second yellow card [against Lorient]. Combined with other absences, that puts us at a disadvantage, but those times when you've got a reduced squad are part and parcel of a season. We've got one game per week, and we need to find solutions. We've worked towards that to make up for certain players being absent and to try to keep up our away form because we're probably better on the road than we are at home. I've been looking for someone who could replace both Achraf and Nordi Mukiele, and Juan Bernat will be available on the left wing. We'll make sure to have a really dynamic team so that we can keep winning away from home."
ON THE TEAM'S GOOD AWAY FORM
"We've had different games. I remember our win in the dying seconds away to Brest after getting knocked out of the Champions League in Munich and making the long journey back. We then went to Nice and showed talent but also a lot of togetherness to contain them. We had a good first half away to Angers, although the second half was less good, but I refuse to believe that we're more comfortable on the road than at home. We're duty-bound to get results. Do teams open up more at home by giving us more space? Maybe, but one thing is for sure, which is that we really are in a sprint and a fight and that we'll need to give everything to win on Sunday."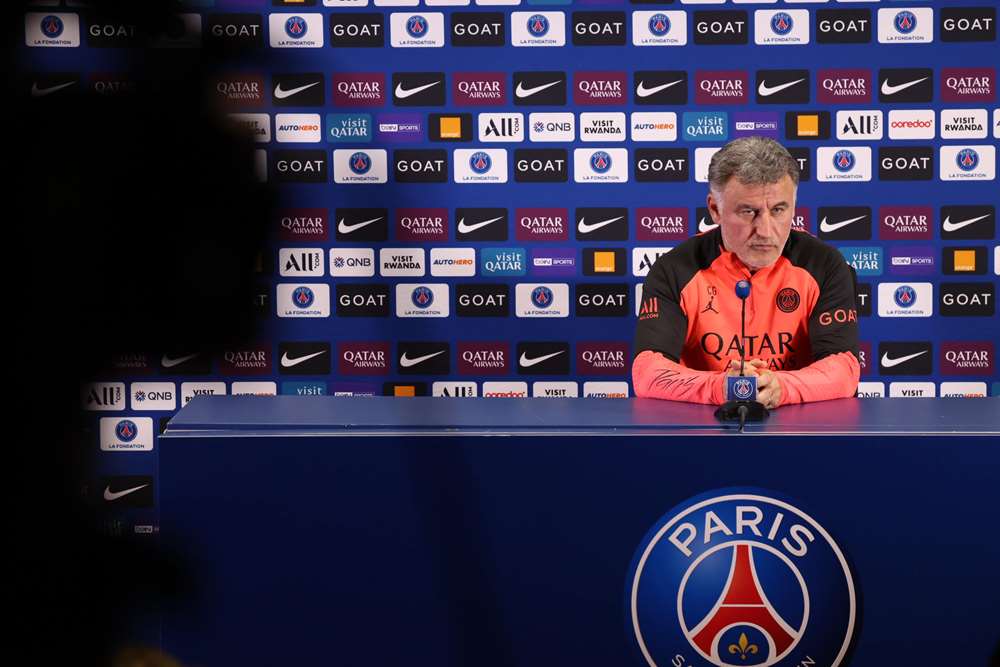 ON Troyes
"I don't know how they'll be doing mentally given the gap in points between them and the team in 16th, but when Paris Saint-Germain come to town, it's always the same. They'll be eager to play and to beat the defending champions. Teams often go all out against us, so our commitment, determination and playing style are the most important things. Our last away game was against Angers, who were almost consigned to Ligue 2 already, but I saw a very open, very dynamic Angers side that wanted to beat the defending champions, Paris Saint-Germain. Troyes will be hosting those defending champions, and the players will be playing without any pressure and in front of a decent crowd. They'll want to beat Paris Saint-Germain, so it's up to us to perform better than we did against Lorient and to want to win because the only good result will be a win."
ON THE RUN-IN
"There's an aim to be achieved, and the players are working towards it. Don't go thinking that the players are all smiles when they lose a game, be it away or at home. I saw my squad's reaction after the defeat to Lorient. I saw the game, but I also saw my players' reaction at the start of the week and throughout it. We're all focused and involved. It's an accurate analysis to say that it's not good enough when there's a title to be won. This season is very unique, not just in France but in Europe. In other leagues, I can see defending champions being pushed like we currently are, but in the dressing room, I can see conscientious players who are unhappy when the team loses."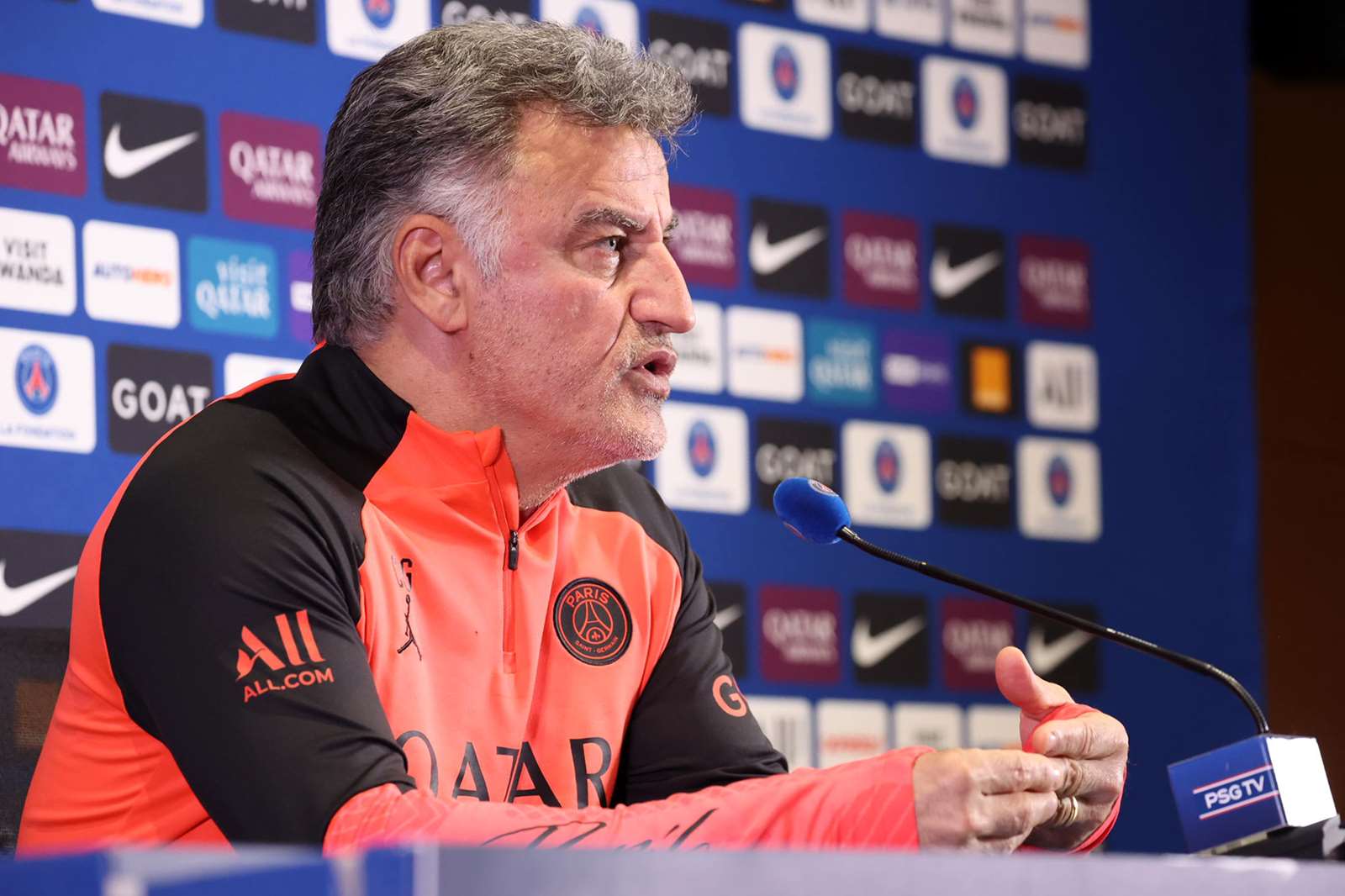 ON THE SQUAD'S INJURIES AND suspensions
"From a personal perspective, I'm focused on my work, not in terms of managing the games but in terms of the squad, which is unfortunately being weakened by injuries and suspensions. There's a five-point gap, but this season, we've got teams in second and third who have a significant number of points and who are in great form, so there's no room for complacency. The defeats that we've suffered aren't related to complacency but to a difficult situation from a physical perspective, even more so when, game after game, you're picking up injuries that deprive you of important players for the rest of the season. We need to be united, to talk to each other, to avoid letting things go unsaid and to speak freely so that everyone can express themselves with a bit more freedom and so that everyone can perform with one aim: to be crowned champions at the end of the season."