Christophe Galtier: 'I'm emotional and proud'
Following his appointment as Paris Saint-Germain coach, Christophe Galtier told us about his first day in the job.
Coach, you're the new boss of Paris Saint-Germain. What are your initial emotions after your appointment?
"Firstly, when you become Paris Saint-Germain coach, you are becoming the coach of one of the biggest clubs in the world, with global exposure, the Parc des Princes, Paris, the capital, Paris Saint-Germain and its wonderful colours…There could of course be a lot of pressure, but that's not how I see it. I was of course proud and also a little emotional when I arrived at the Parc des Princes, because I know a lot of coaches would have liked to have been in my position. There's the weight of responsibility. We have an obligation to get results, not only in terms of victories but also in terms of the quality of our play and our image. That's what I'm going to focus on in my work with my players, my technical team and my medical staff to ensure that we can not just have a pleasant season, but a magnificent one."
What were your first steps inside the Parc des Princes as Paris Saint-Germain coach like?
"It's a unique venue! I was fortunate enough to be able to go out onto the pitch and see the stadium empty. It's a magnificent, historic stadium. Season after season, the atmosphere gets bigger and bigger, with of course more and more expectations in terms of the club's aims and means, but I'm very happy. I will be very happy to this time be on the bench on the right side to direct my team. It's got to be one of the stadiums that makes the biggest impression on you, both by its beauty and its name, the Parc des Princes. Do we have princes on the pitch? Above all, I hope we'll have very high-quality players completely committed to the project that has been redefined by the owners. I'm naturally touched and also very proud to be able to be inside this stadium."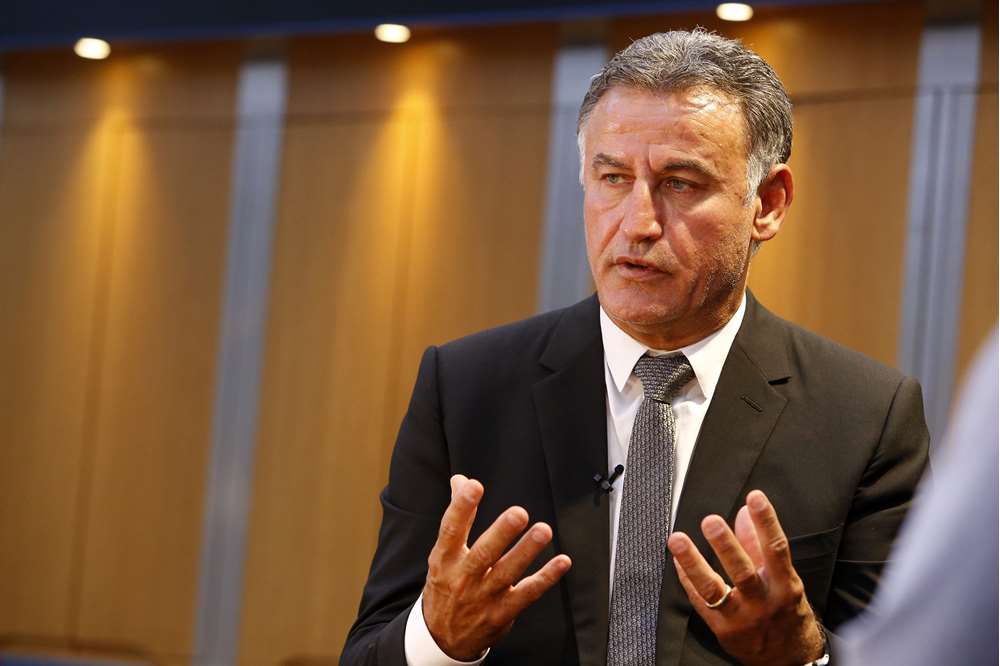 How are you going to ally results, entertainment, communication and authority?
"Everything is connected. Firstly, there is commitment, I have to be the prime example of that along with my technical and medical staff, but there's also the players' commitment. There can be no compromise on what aren't going to be rules of how to lead your life, but on what a team must be and the individual behaviour of the players. The players must be obsessed with the idea of having a collective spirit, a team, a squad, so that the team is stronger with the individuals we have at our disposal. If the team is strong, we have a lot more chance of succeeding. When you have talent and you're determined, demanding, committed, individuals come to the fore automatically. That's when we should have games that are good to watch. Regarding communication, there is also relationships. I'm used to adapting to the squad and the players I have, but there is also what I want to instil in the players in terms of rigour and professionalism so that Paris Saint-Germain can win."
You have a lot of experience in Ligue 1, but less experience in the Champions League, which has led to reservations among some...
"Yes, having experience in this league will allow me to quickly settle into the championship, which I know very well. I also know almost the entire squad, as we've been meeting for quite a few years now. Nobody should forget that if we are champions at the end of the season, we will be the only club to have eleven championships! There is also the Trophée des Champions and the Coupe de France, which are obviously important trophies. After that, there is the Champions League and I can obviously understand that some are sceptical. I first experienced the competition as an assistant, then as head coach at Lille, with a tough fixture list. But I learned a lot. I'm going to have world-class players at my disposal, and everyone will be focused. First of all, let's be very good, fun to watch in our domestic league. After that, there will be the Champions League. When you start a season, four or five teams are capable of winning it. At the end, there is only one. And last season it was a crazy story. You don't win with names. You can't say, 'We're going to win the Champions League'. It's a lot of work, a lot of demands. It's a great desire on the part of the whole club, the fans and the players. But it also means having that touch of luck at certain times. How do you manage to have this bit of luck? We try to control all the parameters around the team and to arrive in good shape on the day. But we have to admit that this season the Champions League has shown that it is a very difficult competition to win and with incredible and crazy scenarios that nobody could have foreseen."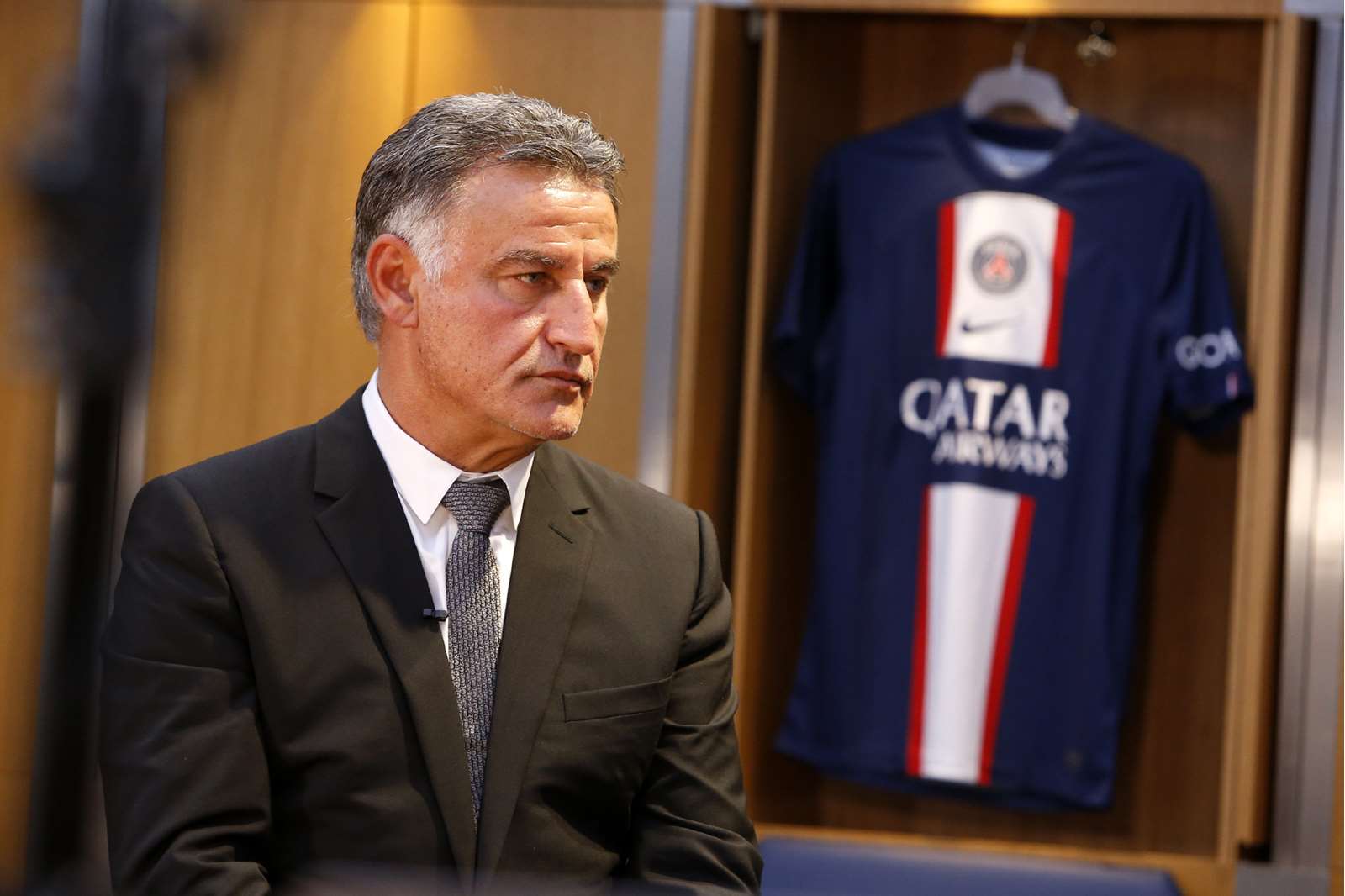 How do you deal with the fact that now you're at a club against whom opposition teams will primarily look to defend?
"It's something new that I'm going to learn about very quickly, but I've been planning for a few weeks. We will automatically have to adapt our system of play to the squad that will be at my disposal, to the talented players that will make up that squad. We won't be able to play, and I won't make Paris Saint-Germain play in the same way as I have done with other sides in the past, whether it was at Nice recently, but also at Lille or Saint-Etienne. However, thanks to this experience, I know how to prepare for matches against Paris, and I will have to find other keys than the one I found when I was on the opposite side. Paris Saint-Germain is a team that has possession, that plays against deep-set defensive blocs, and you need both patience and the right balance to win the ball quickly and keep the opponent under pressure all the time."
How much importance do you want to give to youth development?
"My staff and I will be very present and we will have a very important look at Paris Saint-Germain's youth and pre-youth academies. I know what I'm talking about: at Lille, we were champions with players who came up at Paris Saint-Germain. We all know the quality of the training in Paris. We all know - in France and in Europe - the ability this cub has to find and develop young talent from the region. In my opinion, too many have left too early. We have the idea, and we're going to try in the coming weeks to set up an elite squad so that I can quickly see, observe and integrate the young talents of the youth academy. We will have a very strong relationship with the people in charge to create an elite group, with players who will be integrated into the squad. We will have to lighten the current squad because there are many players playing in the same position. For the balance of the dressing room, to have a good working atmosphere and to make sure that everyone feels involved in a common project, we will have to reduce the number of players. We will reduce it, and the young talents who deserve it will come to train with us and, why not, take part in some matches with the senior team."