Christophe Galtier: 'I really wanted us to respect this competition'
The coach and his youngster discussed Les Parisiens' victory in the Coupe de France for PSGTV (0-7).
Christophe Galtier
"It was a great atmosphere, a good team up against us, one with really good quality play, which caused us problems both by the way they defended and also how they brought the ball out. I really wanted us to respect this competition, our opponents, and also all the people who came here this Monday evening, because it was very cold. That's why I decided to name a very competitive team, and so that people could see our team and Neymar and Kylian together. The team was very competitive. The start of the game was a little difficult, but once we'd scored the first and second goals, of course it was going to be tough for our opponents, but the atmosphere was tremendous. That's the Coupe de France.
The draw? When you're Paris Saint-Germain, you have the ambition of winning this competition. Last year, the club didn't lift a trophy, and to win you have to beat everyone. We have a draw that will be the tie of the Last 16, especially because the fixtures will come thick and fast then, every three days. But we'll try to prepare when the time comes to put in a big performance at the Stade Vélodrome."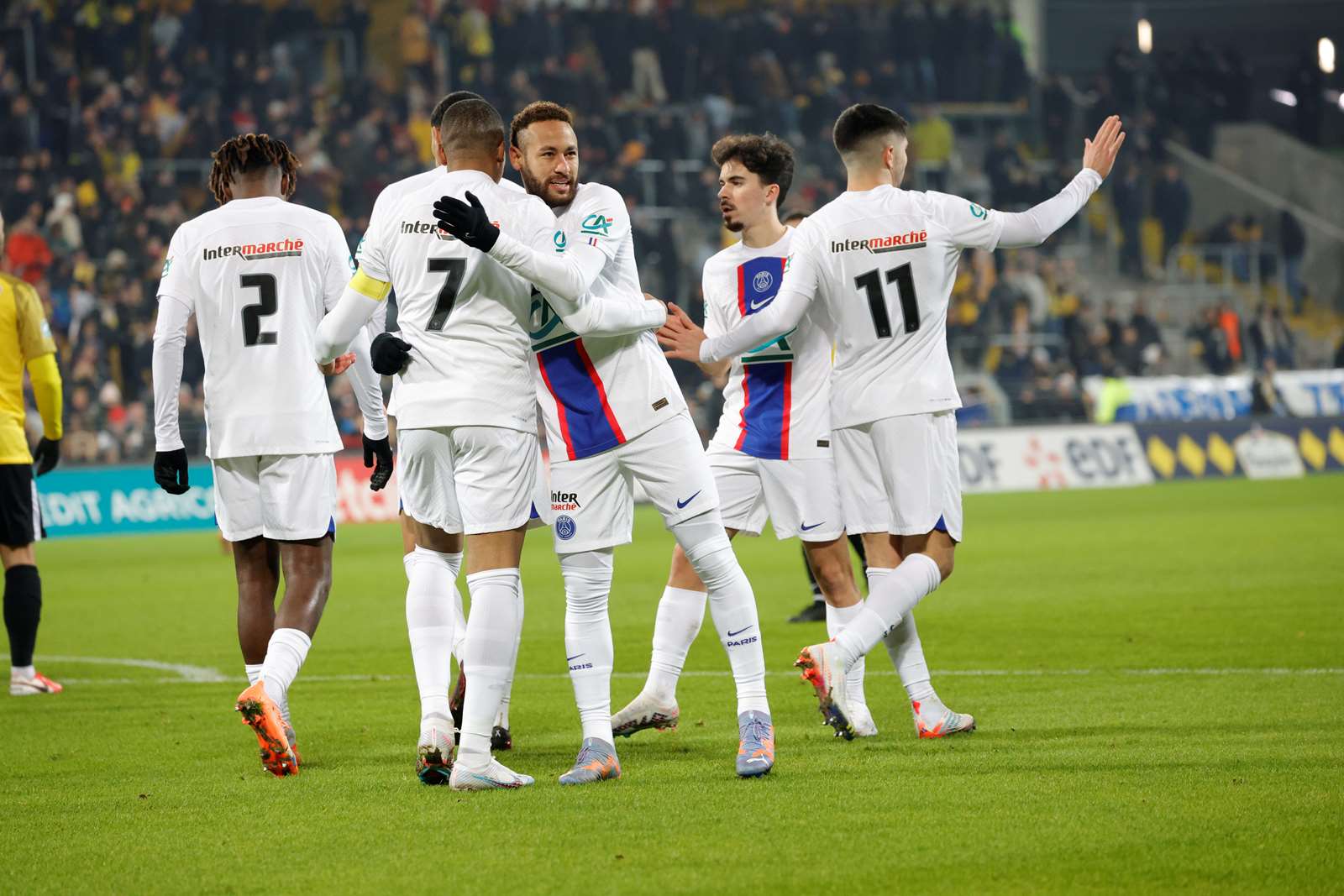 El Chadaille Bitshiabu
"El Chadaille Bitshiabu: It's good to come here and win by a big scoreline. It's just the start of the journey, and we hope to win the next game against Marseille.
It's great for them, because you don't play Paris Saint-Germain every day. They're also learning to play against big players, and I'm happy for them because they played well. Bravo!"