Arnaud Kalimuendo: 'We wanted to enjoy it together'
The evening's scorer, accompanied by his coach and Vitinha, spoke to PSGTV after Les Parisiens' victory over Kawazaki Frontale (1-2).
CHRISTOPHE GALTIER
"Of course winning was important, and I thought we showed some real positives going forward, with lots of presence in the opposition's box, lots of movement, lots of attempts, some excellent things that paid off, and others that didn't. But it was also interesting to see us react quickly when we lost the ball, to maintain pressure on this Japanese side who are in the middle of their season and are therefore well-oiled, with rhythm and physically in shape. While we were pretty good physically, the opposition struggled to play. When we began to suffer physically, given we only returned to training 15 days ago, and we were less coordinated in our link-up play, we gave them chances, and this is the area that we will really need to work on. It's an important area of focus for our work, but pre-season matches are also there for that. We need to build on our attacking movement, but also find the right balance and be more connected throughout the team to be more compact when we need to set ourselves in a deeper block, because physically it will be difficult.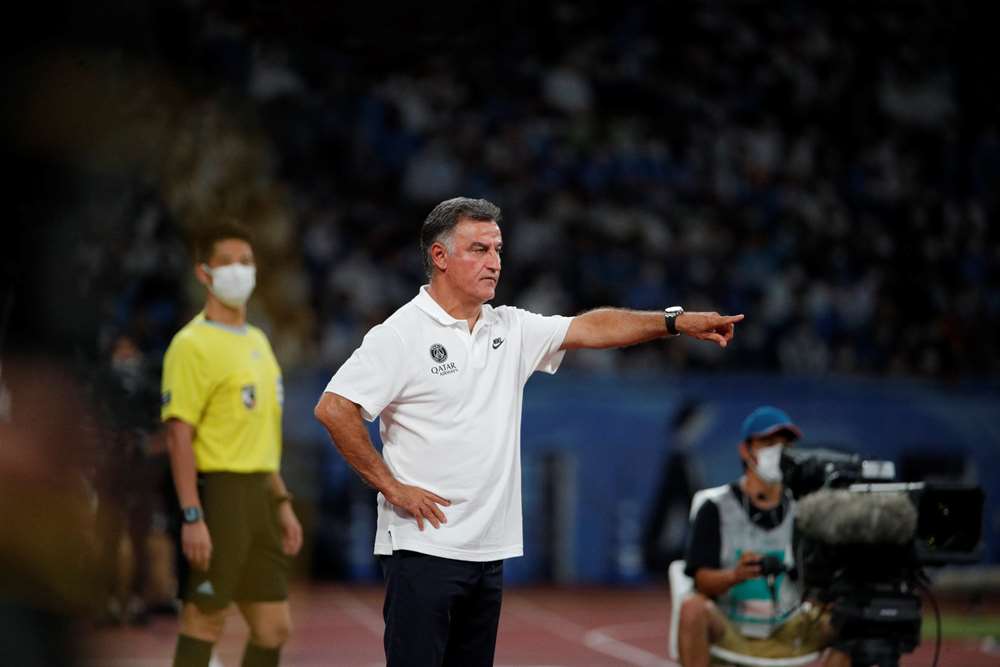 How to allow the team to go above and beyond? The season will be long, with lots of matches, a World Cup, we will the need the whole squad, I will need to have players in all positions, We are in the transfer window, so players can arrive but others can leave, and when you are on pre-season tours, you need to find other solutions, other options, but also to improve the whole of the squad physically.
The atmosphere here in Tokyo? Well we are no longer in pre-season matches or friendlies, you are in a competition. But we had already had an insight into that with the open training session with 15,000 spectators. We came to play in a magnificent stadium, with an incredible atmosphere, which allows you to elevate the standard of the match, the concentration levels, because it's not a pre-season match at a small ground, but rather playing in conditions that are very close to competitive conditions."
vitinha
"I think we started this pre-season well. Of course it's a pre-season match. We need to create routines, to define a lot of things. We need games, and it was a good match. Plus it was a victory, which always counts! These matches and training sessions are important to create these connections, links and routines. And that's what we have to keep doing to go into the Trophée des Champions in form. That's the objective. We're trying to improve game by game to get to a high level. We're working on this during the week and aiming to get to the next match and be better than we were in this one today.
My first weeks here? I feel really good here, I've been welcomed so well as I said before. I don't need to say it again, I've been made to feel so welcome by the staff, players and technical team, by everyone and it's true that I feel really good here."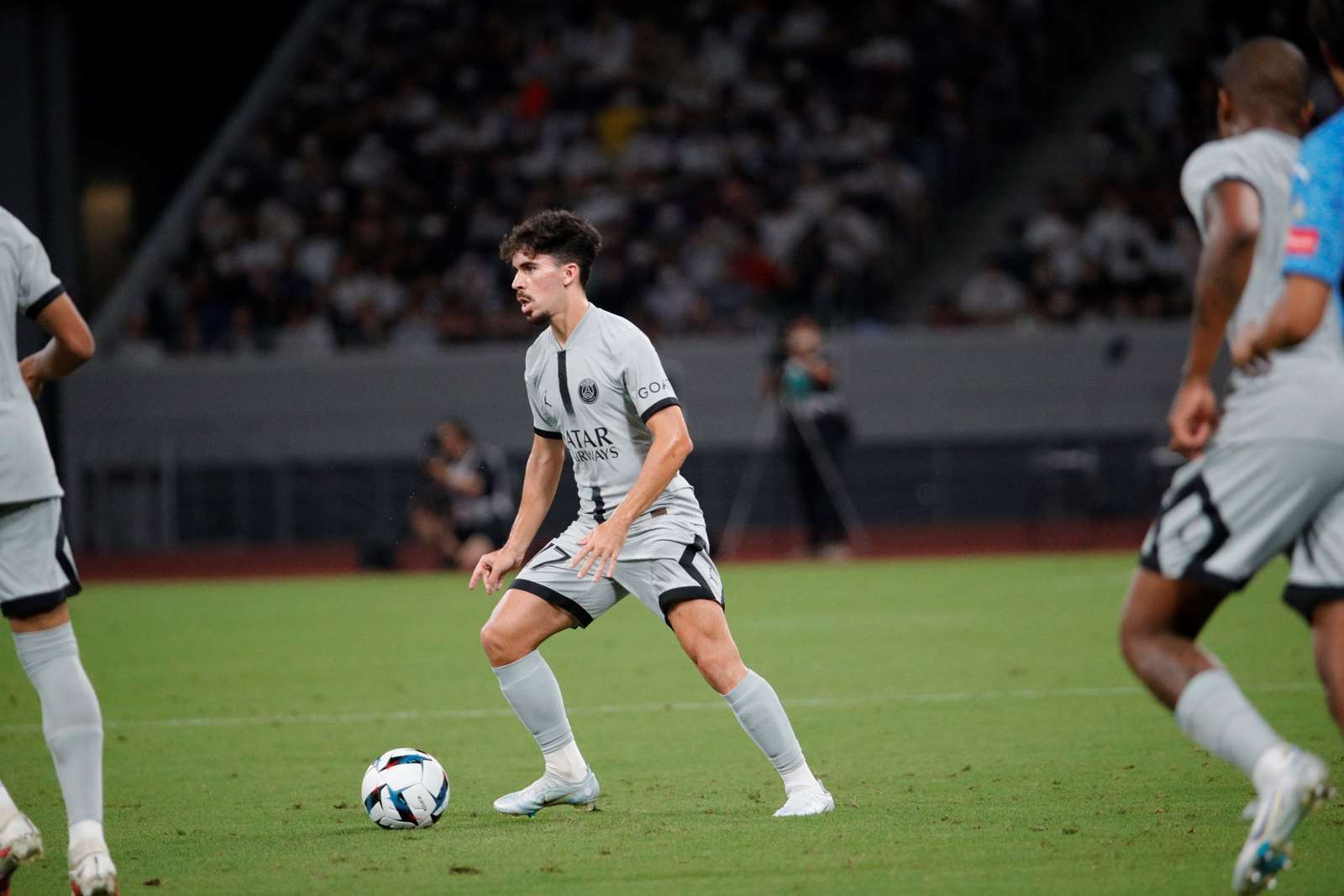 ARNAUD KALIMUENDO
"It was special. This is also my first time in Japan, and I'm happy to have got to play in front of such great fans. This was a pre-season game, too, and we approached it very well. We wanted to enjoy it together and to get the win, which we did, so we're happy. We're at the very start right now. We've got new coaching staff and a new manager. Some players have come back, like me, and others were already here. So, we need to find the right understandings and the right connections, and that's what we're trying to do. We're raising the pressure levels and the energy levels, which is good.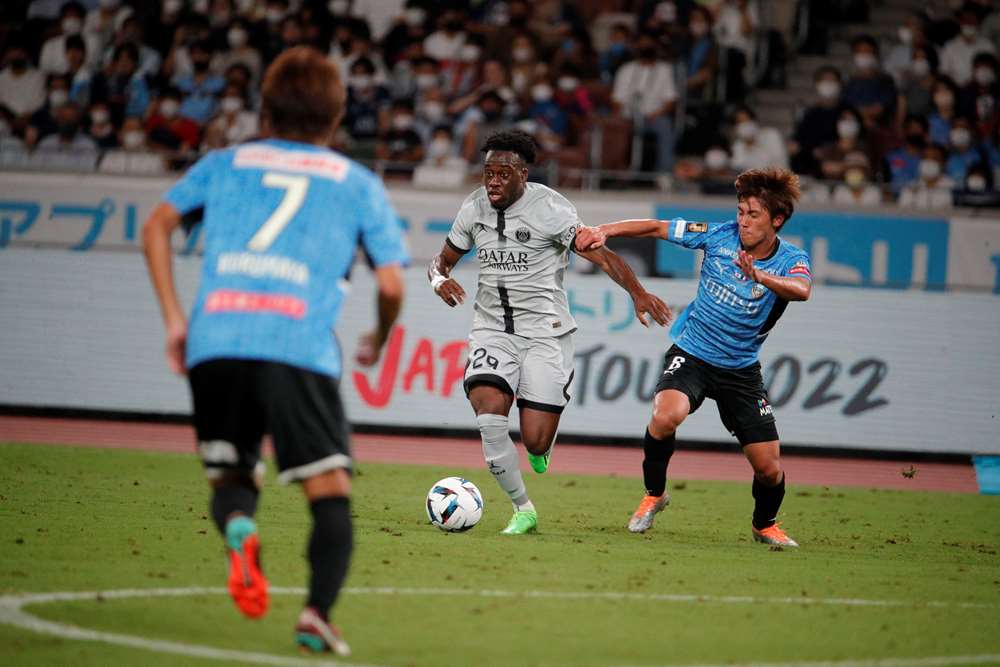 Right now, I'm preparing in a great way. I feel like I'm in form and fit, and as long as I'm here, I'll give everything. I'm really happy, which is a good thing for me and for the club."