Angel Di Maria equals Javier Pastore
Paris Saint-Germain's number 11 joined Javier Pastore as the 18th most capped player in the rouge et bleu jersey, making his 269th appearance in all competitions for the club in matchday 8 of Ligue 1 with a 2-0 win over Montpellier at the Parc des Princes on Saturday 25 September.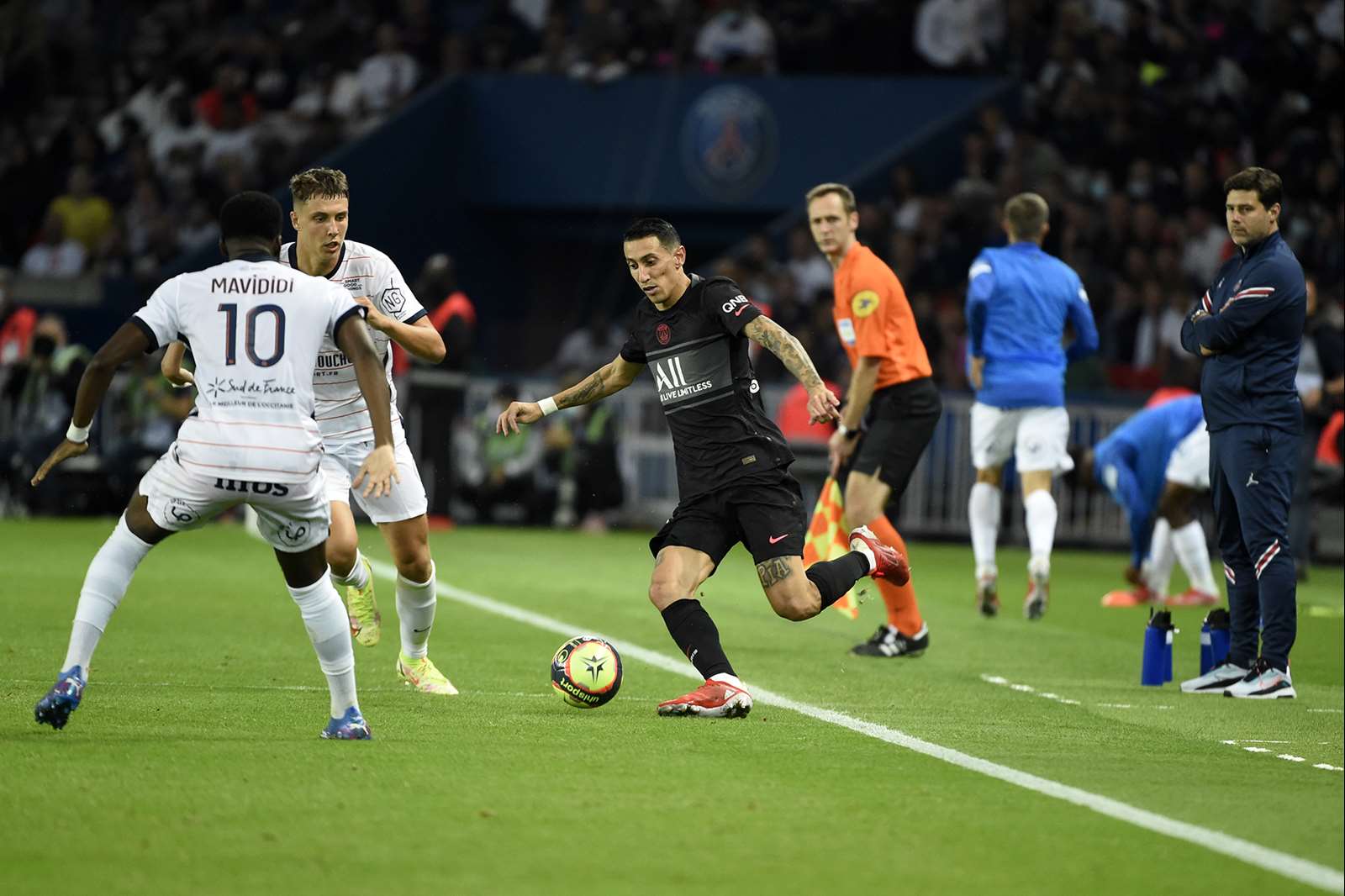 The Rosario native has become the Argentinian who has played the most matches with the Parisian club's shirt on his back, on a par with El Flaco (2011-2018). It was also an opportunity for Paris Saint-Germain's all-time leading assister to deliver his 106th assist in all competitions to Idrissa Gueye, who scored the opening goal for the Rouge et Bleu.

Di Maria arrived in Paris in 2015 and has made 176 Ligue 1 appearances (52 goals, 67 assists), 24 French Cup appearances (11 goals, 10 assists), 16 League Cup appearances (eight goals, 11 assists), four Champions Trophy appearances (three goals, one assist) and 49 UEFA Champions League appearances (14 goals, 17 assists) for the club.
Most capped Paris Saint-Germain players in competitive games:
1. Jean-Marc Pilorget : 435 matches
2. Sylvain Armand : 380 matches
3. Marco Verratti : 348 matches
4. Paul Le Guen, Safet Susic : 344 matches
6. Marquinhos : 329 matches
7. Bernard Lama : 318 matches
8. Thiago Silva : 315 matches
9. Mustapha Dahleb : 310 matches
10. Edinson Cavani : 301 matches
11. Blaise Matuidi : 295 matches
12. Eric Renaut : 290 matches
13. Joël Bats : 285 matches
14. Dominique Baratelli : 281 matches
15. Daniel Bravo : 280 matches
16. Dominique Bathenay, Luis Fernandez : 273 matches
18. Angel Di Maria, Javier Pastore : 269 matches
20. Jean-Claude Lemoult : 266 matches
❤️ 𝐹𝐼𝐷𝐸𝑂 💙#Ligue1 | #PSGMHSC pic.twitter.com/ezULF1GOmB

— Paris Saint-Germain (@PSG_inside) September 25, 2021