All you need to know: Nantes - Paris!
The history, stakes and keys to the game! Discover all you need to know before kick-off in Matchday 6 of Ligue 1 2022-2023 between Football Club de Nantes and Paris Saint-Germain at the Stade de la Beaujoire - Louis Fonteneau!

A LITTLE HISTORY 
The two sides will meet for the 104th time since 1970 (50 wins, 23 draws and 30 defeats for Les Rouge et Bleu). Two clubs have played more matches against Les Parisiens: Bordeaux (110 matches), Monaco (109 matches), with Les Canaris equaling Lyon on 104 matches.
Despite the three Nantes victories in the last six encounters between the two sides, Paris Saint-Germain have often run out winners against Les Canaris with 25 wins and 2 draws for Les Parisiens since October 2004 in the 30 matches played between the two sides.
The club from the Capital went on a 17-match winning streak in competitive matches against Nantes from 2007 to 2019, a club record for Les Parisiens.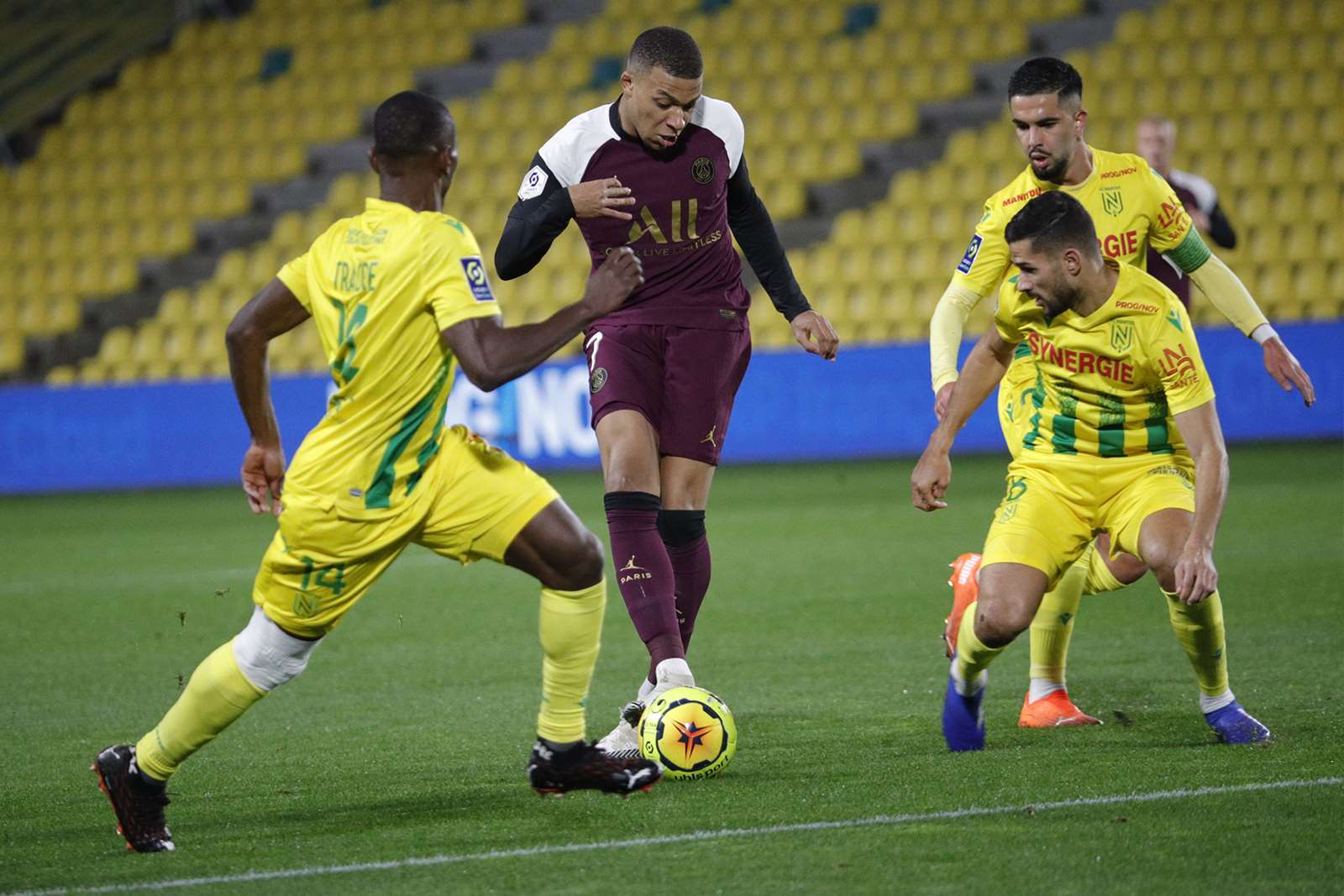 With 50 defeats against Les Parisiens, FC Nantes are just behind Saint-Étienne (51 defeats) in the standings of the most losses against the club from the Capital.
28 players have worn the shirt of both clubs: Jérôme Alonzo, Sylvain Armand, Claude Arribas, Jean-Hugues Ateba, Jean-Kévin Augustin, William Ayache, Michel Bibard, Lorik Cana, Bruno Carotti, Dominique Casagrande, Benoît Cauet, Éric Cubilier, Willy Grondin, Vahid Halilhodzic, Antoine Kombouaré, Mickaël Landreau, Nicolas Laspalles, Paul Le Guen, Yvon Le Roux, Patrice Loko, Claude Lowitz, Claude Makélélé, Granddi Ngoyi, Nicolas Ouédec, Fabrice Pancrate, Fabrice Poullain, Alioune Touré and Mario Yepes.
Zlatan Ibrahimovic and Edinson Cavani are Paris Saint-Germain's top scorers against Nantes, with 9 goals scored. They sit ahead of Pedro Miguel Pauleta (6 goals), Kylian Mbappé and Dominique Rocheteau (5 goals).
THE STAKES...  
Paris Saint-Germain, the current league leaders, got back to winning ways at Toulouse (3-0).
Paris are also on a 13-match unbeaten run in Ligue 1 (9 wins and 4 draws), with 45 goals scored and just 12 goals conceded. 
Away from home, the club from the Capital's record is exceptional: Paris Saint-Germain have scored 31 goals in their last 7 away league matches, at Clermont (6-1), Angers (3-0), Strasbourg (3-3), Montpellier (4-0), again at Clermont (5-0), Lille (7-1) and Toulouse (3-0).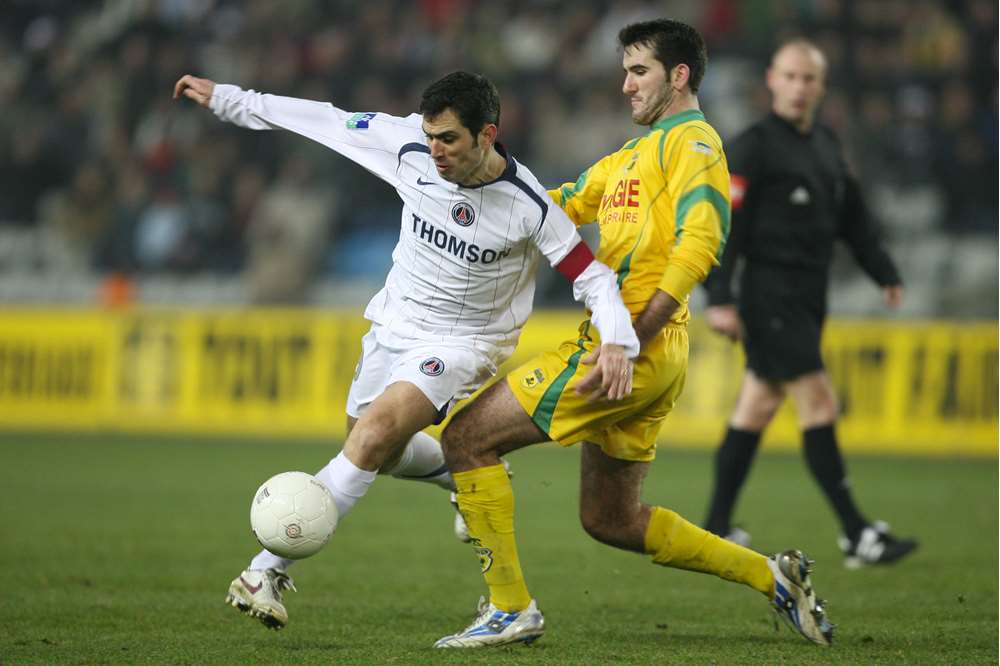 The men from the Capital often find the back of the net against Les Canaris, with at least one goal scored in the last 27 competitive encounters between the two sides, since the 0-0 draw at the Stade de la Beaujoire in Ligue 1 on 25 February 2006. The run is ongoing and is a club record for Paris Saint-Germain.
THE KEYS TO THE match...
Neymar Jr has scored at least one goal in PSG's last 7 competitive matches, 10 in total against: Metz (last season), Nantes (2), Clermont, Montpellier (2), Lille (2), Monaco and Toulouse. The club record is not far off: 8 consecutive matches with at least one goal for Carlos Bianchi (1977-1978), Kylian Mbappé (2019-2020) and Neymar Jr himself (2019-2020).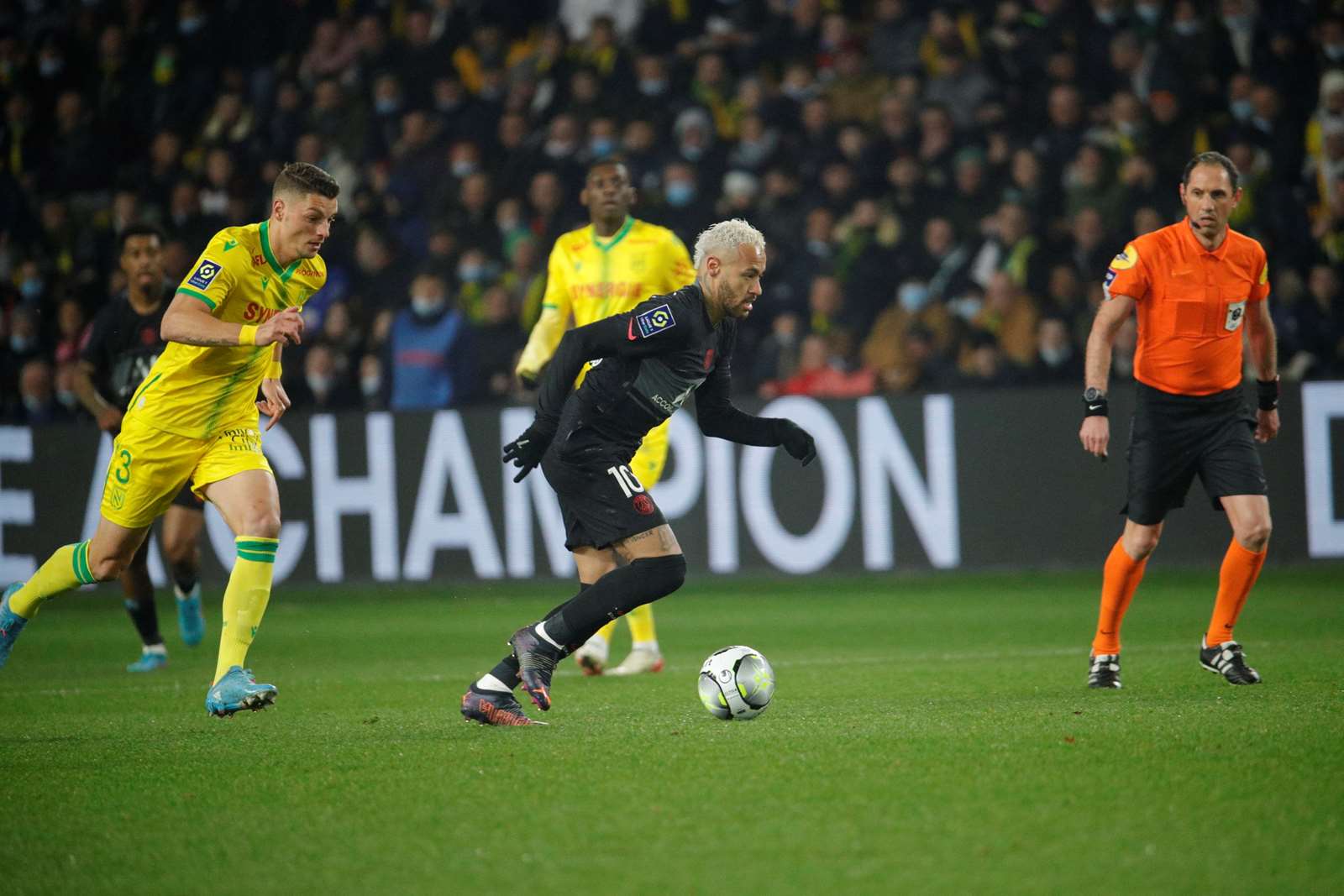 The club from the Capital will also be able look to striker Kylian Mbappé who has scored 11 goals in his last six league matches away from home for PSG.
Les Parisiens' forwards enjoy their matches against Nantes! Paris Saint-Germain have scored 150 goals against FCN, a haul that makes it into the club's top 3 behind Saint-Étienne (167 goals), Lyon (161 goals), and on a par with Lens (150 goals).