All you need to know: FC Barcelona - Paris Saint-Germain
The stakes, history and the keys to the match - all you need to know about Tuesday's UEFA Champions League tie.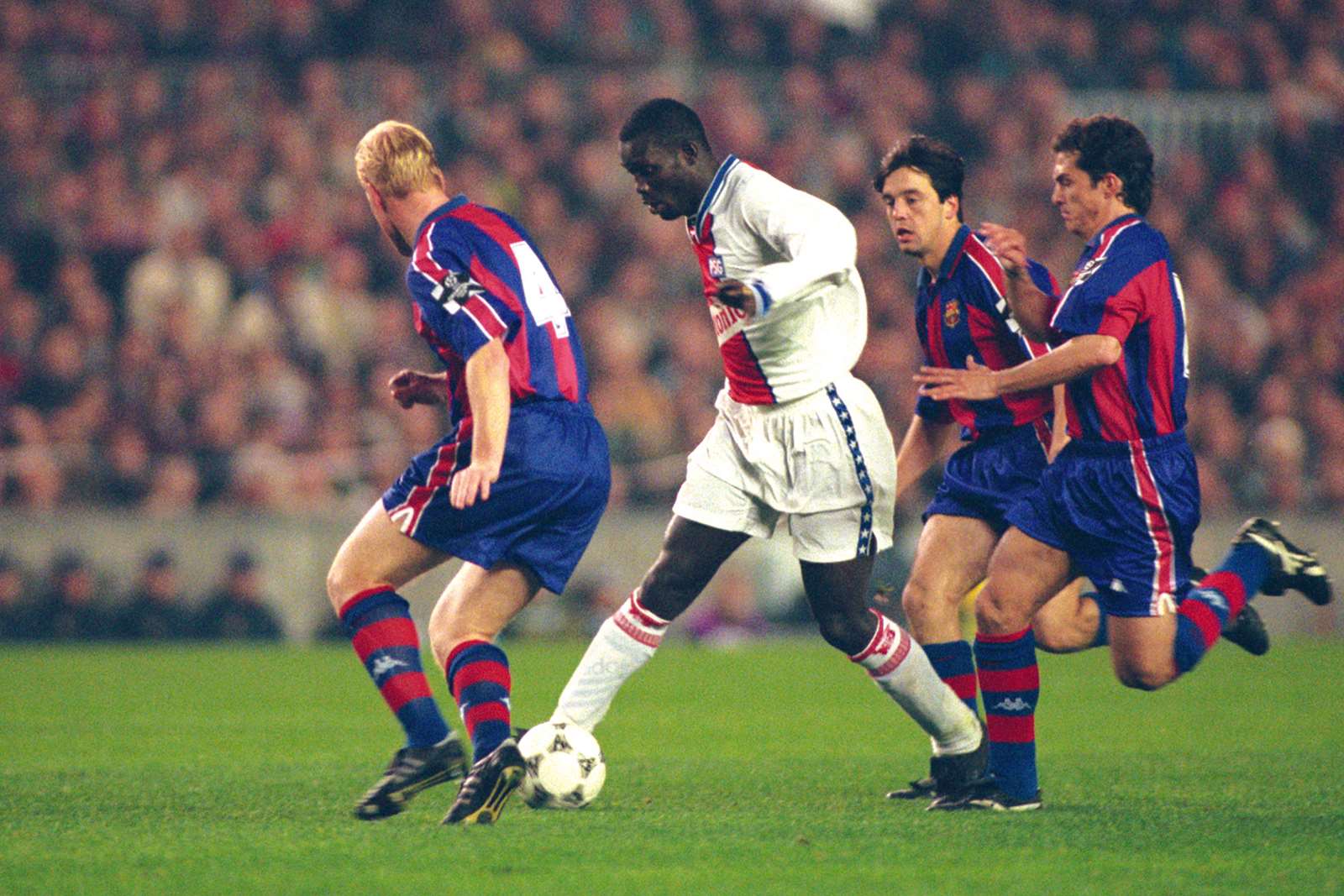 A LITTLE HISTORY...
Paris Saint-Germain will face Barcelona for the fifth time in European competition with three wins and five defeats so far. The Parisians have faced the Catalans more times than any other European opposition, ahead of Real Madrid (10 matches), Bayern Munich (9), Juventus (8, including the European Super Cup) and Chelsea (8).
It'll be the 16th meeting overall with FC Barcelona (friendly and competitive), making them the most-frequent continental opposition ahead of SL Benfica and Real Madrid (15 matches).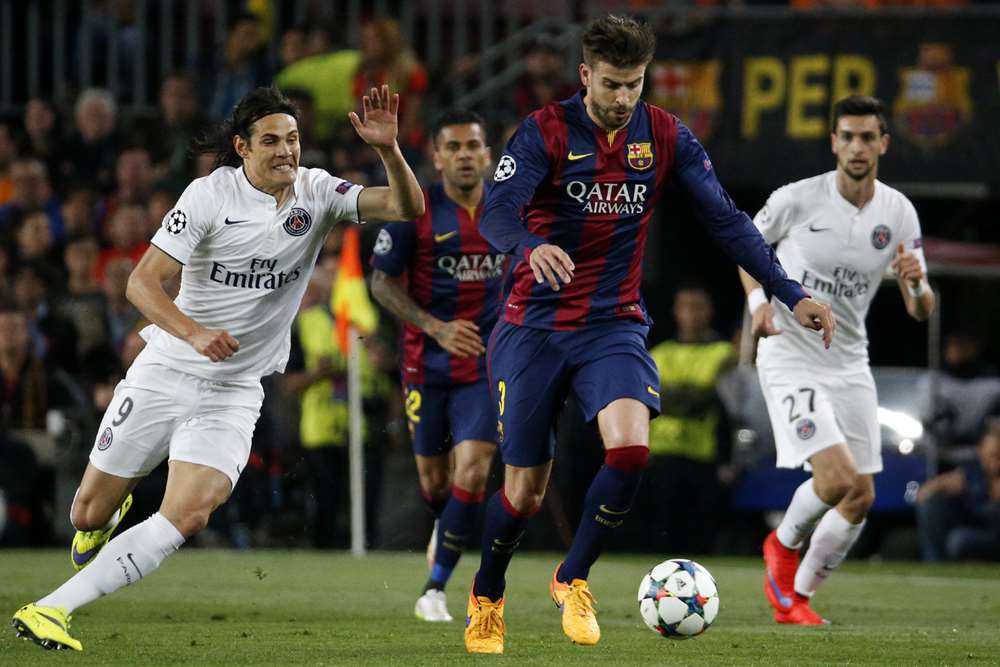 It's the 33rd competitive game against Spanish opposition (Real Madrid 10 matches, FC Barcelona 11 matches, La Coruna 4 matches, FC Sevilla 2 matches, Athletic Bilbao 2 matches, Valencia CF 2 matches and Racing Santander 1 match). The Parisians' record reads: 12 wins, 8 draw and 12 defeats.
Paris Saint-Germain will play their 122nd UEFA Champions League game (67 wins, 22 draws, 32 defeats). It'll be their 234th European game*: 123 wins, 52 draws, 58 defeats so far.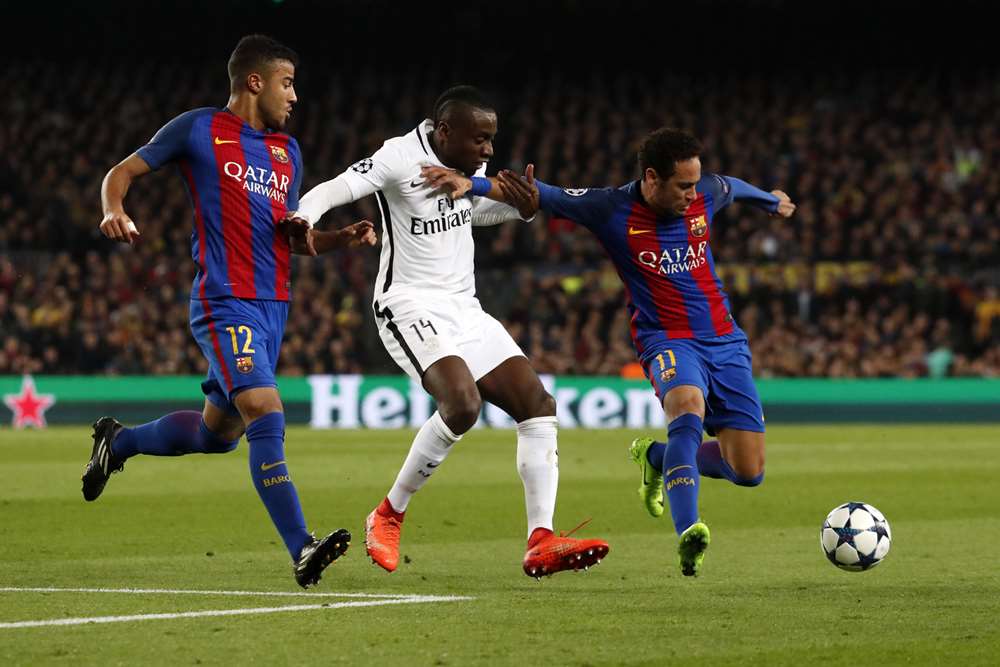 Thirteen players have played for both sides: Cristobal, Daniel Alves, Frédéric Déhu, Lucas Digne, Richard Dutruel, Ludovic Giuly, Zlatan Ibrahimovic, Maxwell, Neymar Jr, Rafinha, Ronaldinho, Juan Pablo Sorin and Thiago Motta. Mikel Arteta, Mauro Icardi, Kays Ruiz and Xavi Simons never made a competitive appearance for Barcelona.
The STAKES...
Paris Saint-Germain and Barcelona are among the four teams that have always qualified for the knockout stages since 2012-2013, along with Bayern Munich and Real Madrid.
The capital club has played eight Last 16 ties in the UEFA Champions League since 2012-2013, going through on five occasions.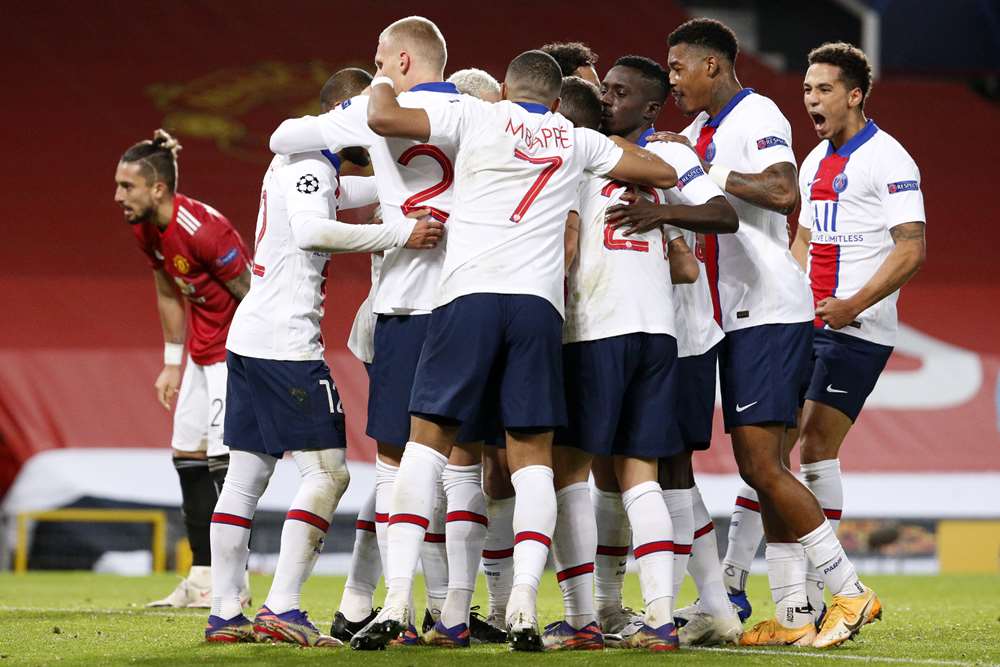 The Parisians won their last away outing in the competition, beating Manchester United 3-1 on 2 December.
THE KEYS TO THE GAME...
Paris Saint-Germain have scored in their last 19 away games in Europe since a 1-0 loss at Manchester City on 12 April, 2016. The games played on neutral territory in Lisbon last summer have not been included.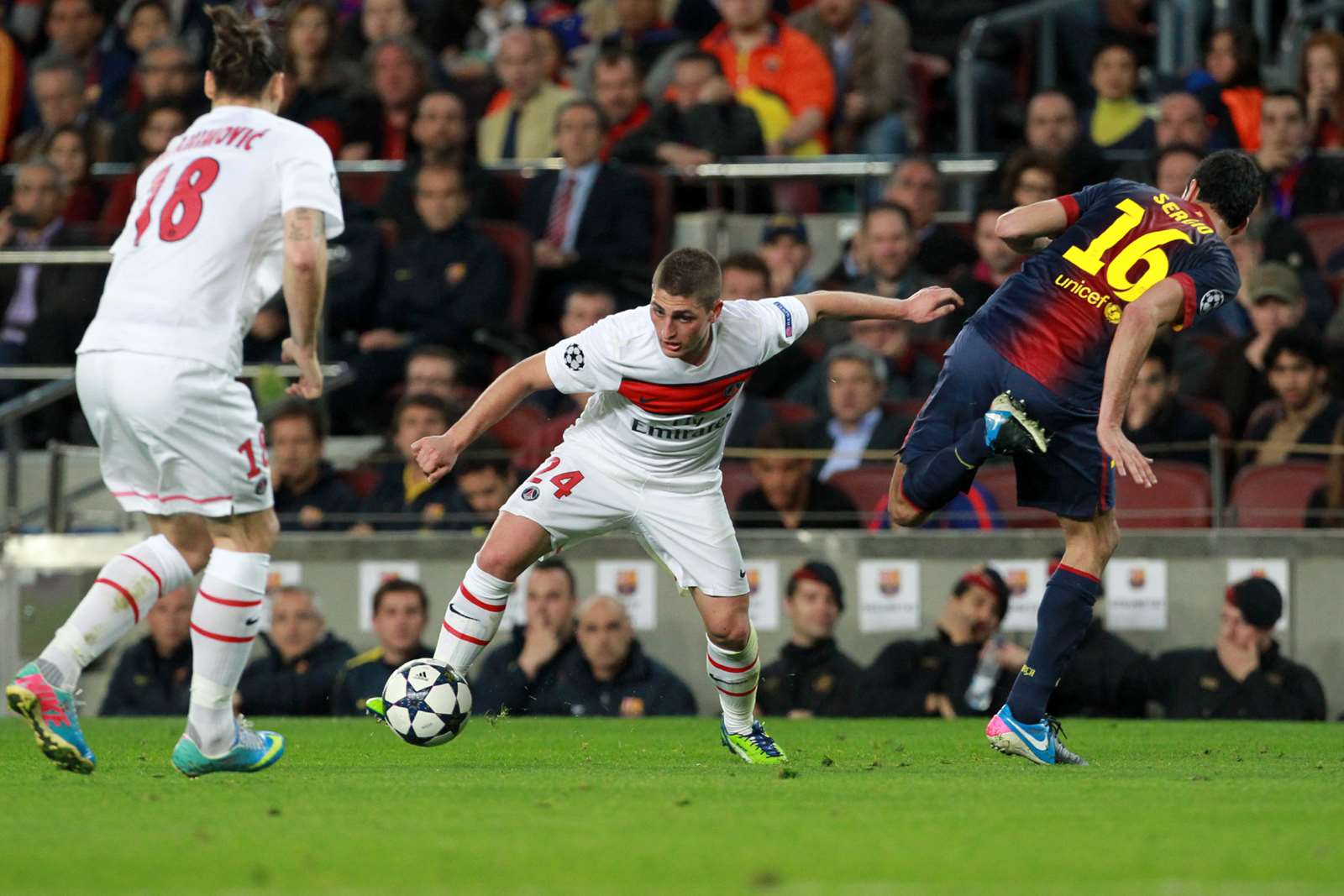 Marco Verratti has made 63 apparences for the club in the UEFA Champions League, a Rouge et Bleu record, ahead of Thiago Silva and Marquinhos, who have both played 60 times in the competition.
The Italian scored his first Paris Saint-Germain goal against Barcelona in the UEFA Champions League group stage game at the Parc des Princes on 30 September, 2014 (3-2).
*These stats include the European Super Cup but not the Intertoto Cup.