All you need to know about Paris-Metz!
History, stakes and the keys to the match! Check out all you need to know ahead of kick-off of Matchday 38 of Ligue 1 between Paris Saint-Germain and Metz on Saturday 21 May at 21:00 at the Parc des Princes.

A bit of history...
It will be the 81st competitive encounter between Paris Saint-Germain and Metz. History favours Les Parisiens who boast a record of 47 wins, 15 draws and 18 defeats. 
FC Metz will always bring back fond memories for the club from the capital: it was against Les Lorrains that Les Rouge et Bleu played their first top-flight match at the Parc des Princes. It was on 13 August 1974 and the match ended in a 2-2 draw. 
The club from the capital haven't been beaten by Metz in a competitive match at the Parc des Princes in 26 years, and are currently on a 16-match unbeaten run (13 wins and 3 draws). On 30 March 1996, Les Parisiens were beaten 3-2.
Paris Saint-Germain are also on a 12-match winning streak in competitive matches against FC Metz (since 18 August 2007, 0-0 in Lorraine). It's the club's third best record, after Nantes (17 wins, 2007-2019), Angers (14 wins, since 2015), and on a par with Lorient (12 wins, 2013-2021).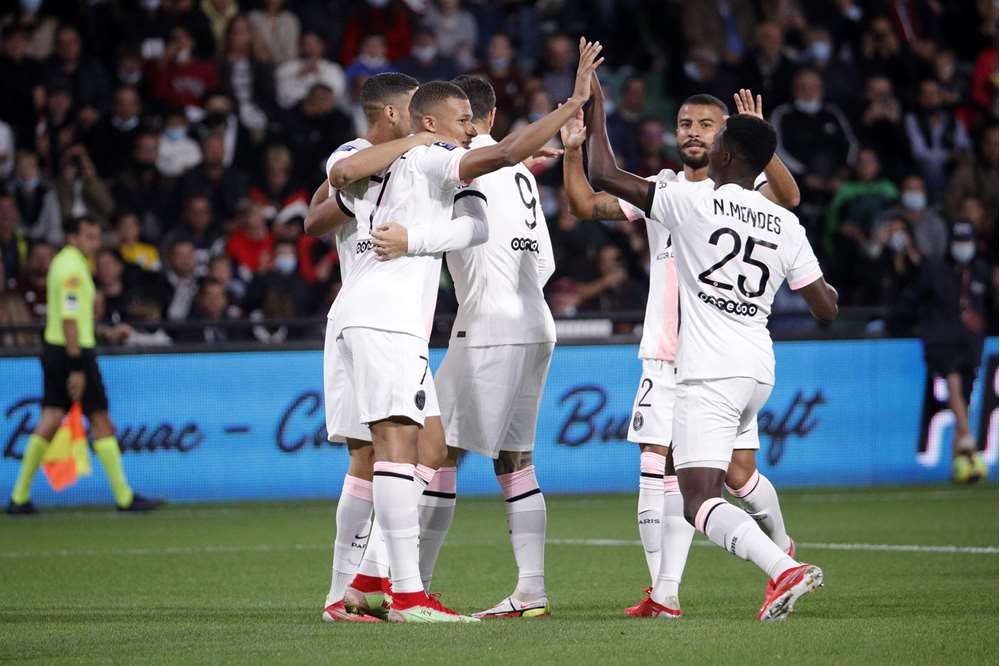 21 players have worn the shirts of both clubs:  Albert Baning, Denis Bauda, Milan Bisevac, Jules Bocandé, François Calderaro, Eric Cubilier, Mevlüt Erding, Thomas Kokkinis, Bernard Lama, Lionel Letizi, Claude Lowitz, Patrick Mboma, Bartholomew Ogbeche, Grégory Paisley, Francis Piasecki, Alain Polaniok, Cyril Pouget, Philippe Redon, Romain Rocchi, Bruno Rodriguez and Jean-Philippe Séchet.
François M'Pelé is Paris Saint-Germain's top scorer against Metz, with 7 goals to his name. He sits ahead of Mustapha Dahleb, Dominique Rocheteau (6 goals) and Safet Susic (5 goals) in the scoring tally.
Only one Parisien has managed to score a hat-trick against Metz : Christian, during the 1999-2000 season (1-3 victory for Paris Saint-Germain in Lorraine on 12/12/1999).
It was also against Metz that a Parisien was sent off for the first time in the top-flight. On 12 April 1972, Jean-Louis Rostagni was given his marching orders, after a coming together with Rachid Natouri, who was also sent off. Paris Saint-Germain came out on top of the encounter with a 1-3 win.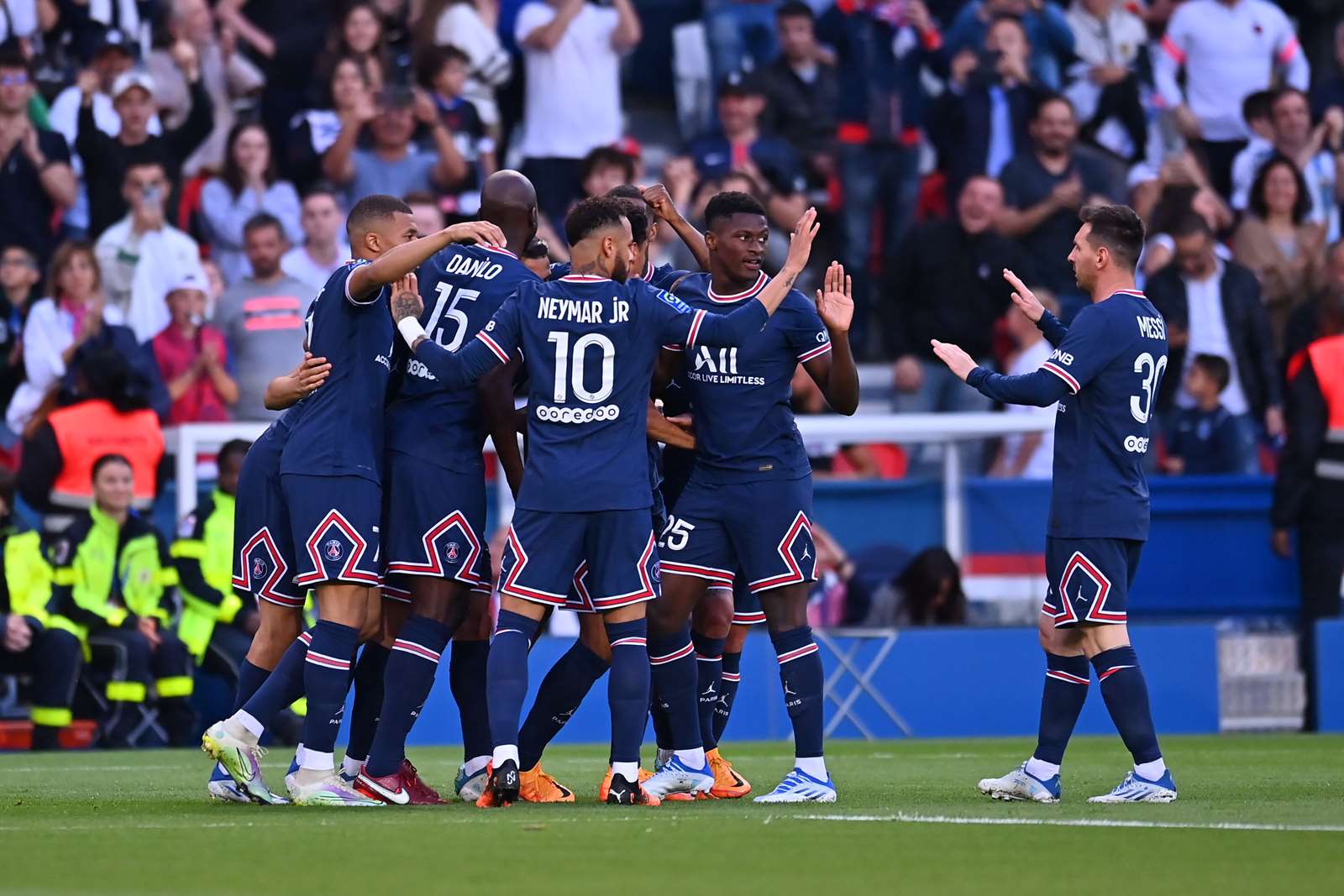 THE STAKES...
For the final outing of the season and ahead of the trophy presentation, Paris Saint-Germain will be looking to bring the season to a close with a final victory in their 50th match of the 2021-2022 campaign.
Paris Saint-Germain will try to bring the season to a close without losing a match at home. The club from the capital are the only side this season to go unbeaten at home in Ligue 1, and it's a feat that has already happened on 5 occasions at the Parc des Princes, during the 1985-1986, 1993-1994, 2014-2015, 2016-2017 and 2018-2019 seasons.
THe keys to the match...
The Paris Saint-Germain forwards will be coming up against a side that they particularly enjoy playing against! Les Lorrains have conceded 138 goals against Les Rouge et Bleu, only 6 clubs have a worse record than Les Messins: Saint-Etienne (167 goals), Lyon (161), Lens (150), Bordeaux (148), Marseille (147), Nantes (146).

Kylian Mbappé will be Les Parisiens' number one attacking threat and will be looking to achieve a previously unseen double of being named top scorer in the league (25 goals, a one goal lead on Monaco's Wissam Ben Yedder) and topping the assists table (17 assists, four more than Lionel Messi).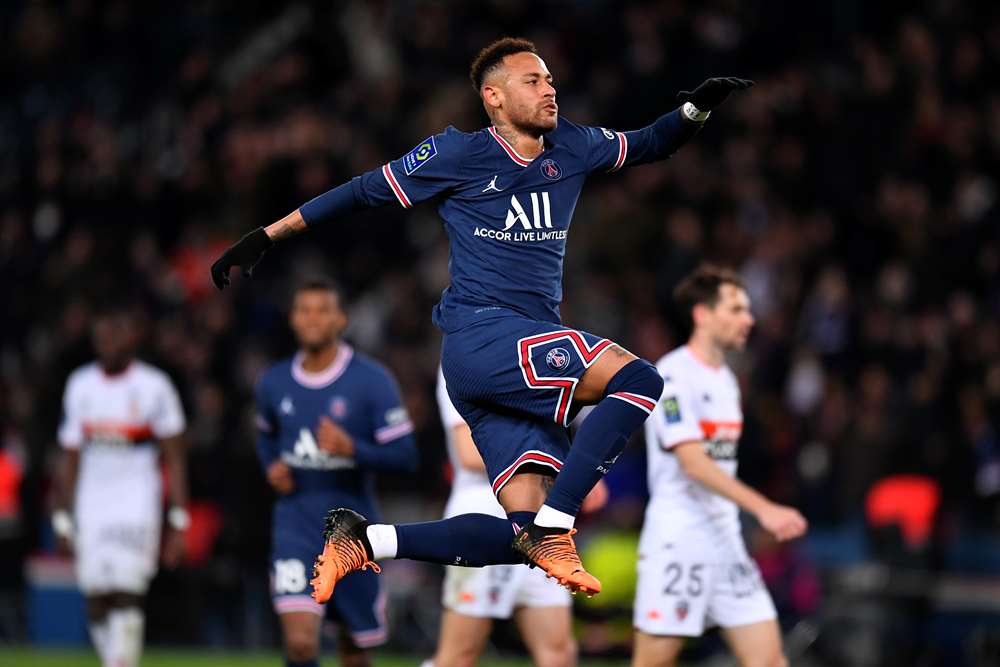 Neymar Jr has scored 99 goals in competitive matches for the club from the capital. Only 5 players have reached the 100-mark in a Paris shirt: Edinson Cavani (200 goals), Kylian Mbappé (165 goals), Zlatan Ibrahimovic (156 goals), Pedro Miguel Pauleta (109 goals) and Dominique Rocheteau (100 goals).

Marquinhos could wear the captain's armband for the 114th time and in doing so, make it into the club's top four, behind Thiago Silva (293 matches), Dominique Bathenay (227 matches), Claude Makélélé (115 matches), and on a par with Pedro Pauleta (114 matches).