Alexandre Letellier: 'We all know the love I have for Paris'
Alexandre Letellier, now linked to the capital club until 2024, spoke to PSGTV about his happiness to continue the adventure with his beloved club.
Congratulations on your extension, Alexandre. How are you feeling today?
Happy! I have just extended my contract with the club for two seasons and I am very happy to continue the adventure in Paris. I feel proud. It's true that this is already the second time I've extended my contract, which will make a total of four years with the club. And it's no secret that I have a lot of love and affection for Paris. So it's a great source of pride to stay here.
At the same time, one can imagine that when you make your dream come true, there is always a form of pressure, no?
No pressure, but you have to do everything you can to keep going. To work well and to show the best of myself, that would be the best way to thank the club for the confidence they have shown in me.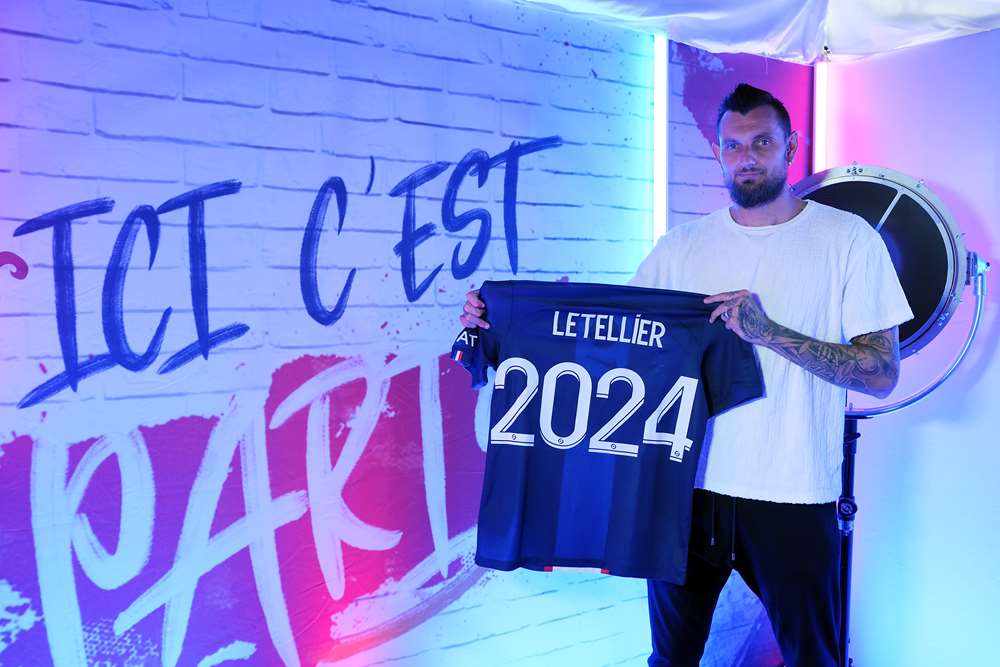 You talk about continuity. Can you explain your role in the team in terms of the day-to-day?
The role of a number three 'keeper is first of all to always be ready, because you never know what can happen. And then it is to always work, in a good mood, to help the teammates. It's not an easy role, but you have to know it and give it your all so that everyone benefits. And then the goal is to help the other goalkeepers as best as possible, to prepare them as best as possible for competitive matches.
Your whole back is covered by a tattoo dedicated to the city of Paris! There are the fleurs de lys, the motto of Paris, the Arc de Triomphe... And you can even see the Parc des Princes! Why this tattoo?
I did the Parc des Princes because I wanted to keep a souvenir of the city of Paris and especially of the club whose youth academy I graduated from. But I did it without even knowing that I was going to go back there, obviously. When you go through the youth academy and you have this love of the shirt and you are a supporter, the Parc is the magic and the image of the club. That's a good definition of a favourite club.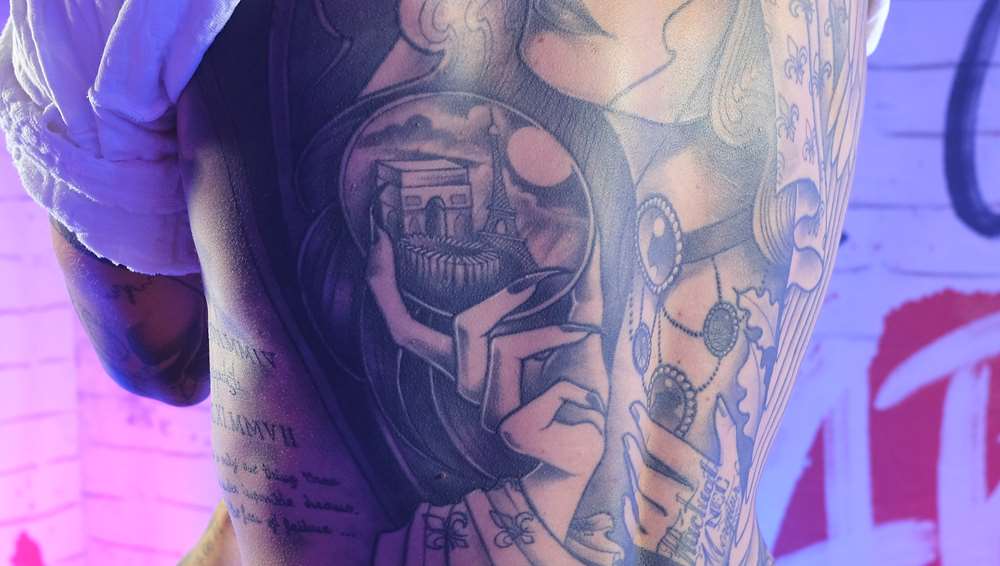 You know where you come from, and then you support the club in your town. And I feel at home here... I think it's also important, in a club, to have players who come from the youth academy, who have always loved their club and who have a love for the shirt, because we can pass it on to those who come from elsewhere.