Achraf Hakimi: "We're on the right track"
Achraf, how is this Japan tour going?
"It's great to be here for another summer. Last year, we were able to make the most of the people, and we saw that the people here really love football and PSG. We met a lot of Paris Saint-Germain fans, and this year there are even more of them than last season. We're going to try to repay them in the best possible way and give them the benefit of this experience. We know that this is a unique opportunity for them."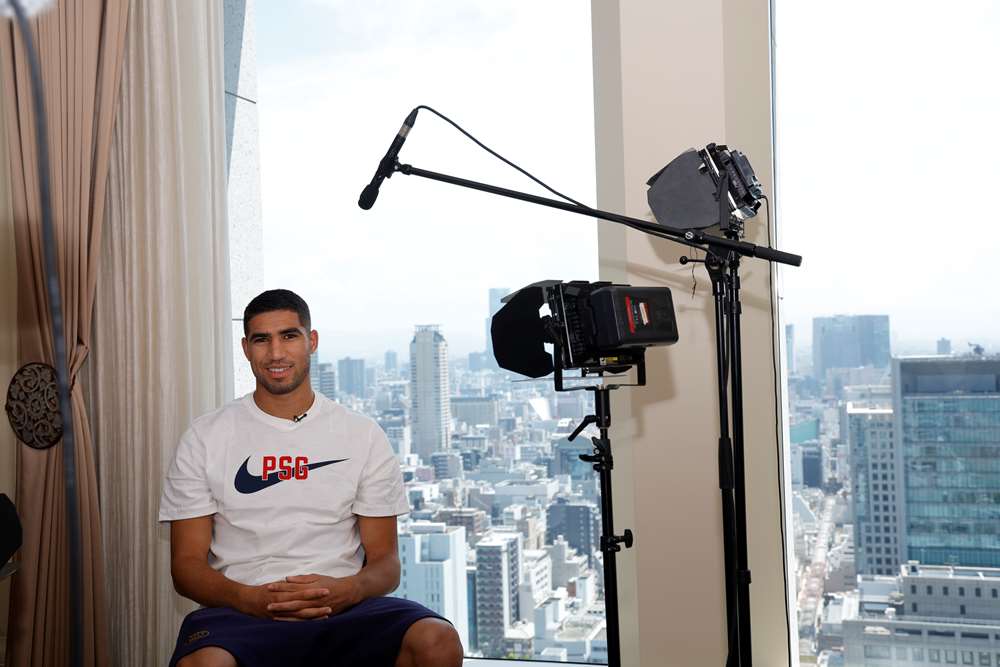 We saw a lot of people when we arrived at the airport and at the hotel. Were you aware that Paris Saint-Germain was so popular in Japan?
"When we arrived here in Japan, we received a lot of love from the people. Paris Saint-Germain is growing as a club and the number of fans is increasing all the time. It's a club with a lot of fans all over the world and we noticed that when we came here for the second year running. We're happy to be here and to receive their love, because I know they love football and it's an opportunity for them to see us up close. I have the opportunity to travel and I see Paris shirts everywhere. It's a pleasure for me to see my team's shirt and I hope there will be even more, so that the club can continue to grow."
How is the pre-season tour going?
"Our primary objective in coming here is preparation, to find the best possible rhythm. Training hard, especially with the new players who have arrived, to adapt them to the group. There's also a new coach, so we need to get to know the early ideas he wants to put in place and prepare well for the season. I hope it will be a great one."
In your opinion, what needs to be done to integrate these new players?
"The first thing they have to do is an initiation, in which they have to sing. After that, we try to talk to them, make them feel comfortable. We do this so that they no longer see the difference between themselves and the old players. The sooner they are adapted, the better. And above all, to make sure they adapt on the pitch."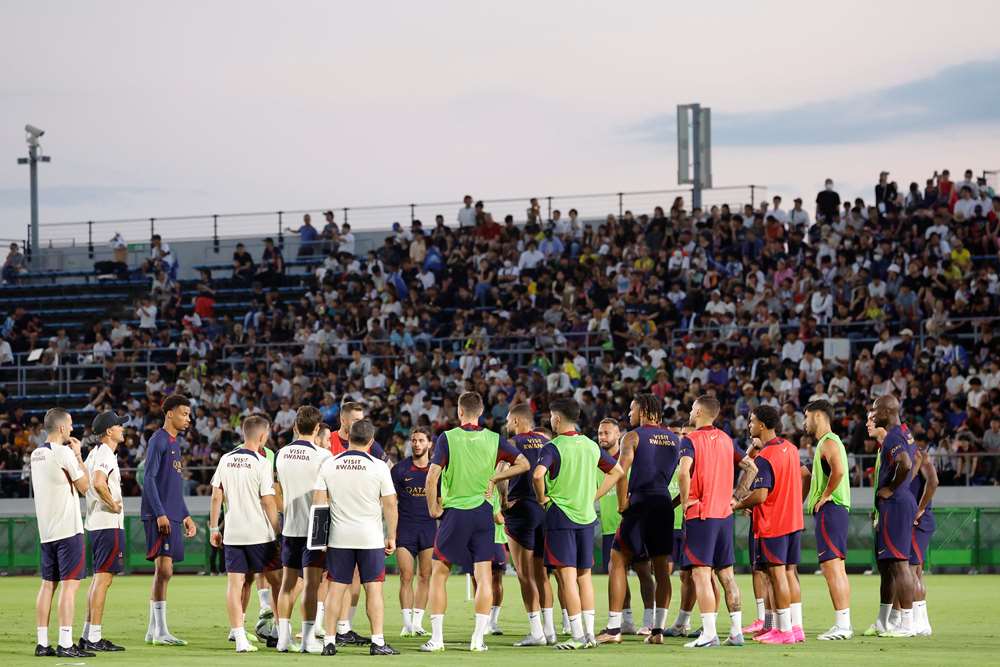 Is preparation an important time to create a group of players before the start of the season?
"Yes, I think that a fundamental element of a good season is to try to be together, to create a good atmosphere, a good dynamic and we're in the process of doing that. Not only on the pitch, but also off it. We've got a good dynamic going and we're on the right track. I had the opportunity to play with Marco Asensio in Madrid and he's an excellent team-mate and a good friend. Now we are looking forward to enjoying it together in Paris."
You'll be an important part of the integration process, are you aware of that?
"Yes, I'm aware of that. I'm going to try to help him as much as I can because he doesn't speak French, he speaks Spanish. When I arrived here, people helped me too. So I'm going to try and make him feel at ease, both on and off the pitch, not only for himself but also for his family, so that he can give everything he's got on the pitch."
There are also some young players. Is it important to integrate them into the group?
"Yes, they're new to us too, but they're youngsters who arrive with desire, confidence and a carefree attitude. It's important that they feel comfortable, that they're not shy and that they're part of the group. It's important that they enjoy this experience and these moments. I'm very happy that they're here. We're trying to make sure that they feel calm, happy and that it's something that comes naturally to them to be here. We make sure they enjoy every day and every moment because they don't know when it will happen again."
Are these matches important for the group to build up their fitness levels?
"Physically yes, of course, the matches are important. It's true that we want to win every game because that gives us confidence, but also to get into a rhythm and to see what the coach's ideas are. I think we're on the right track. The two games we've played have been good, with a nice feel to them. I think we're going to improve over the next few games because we're going to understand each other better and we're going to implement the ideas that the coach wants."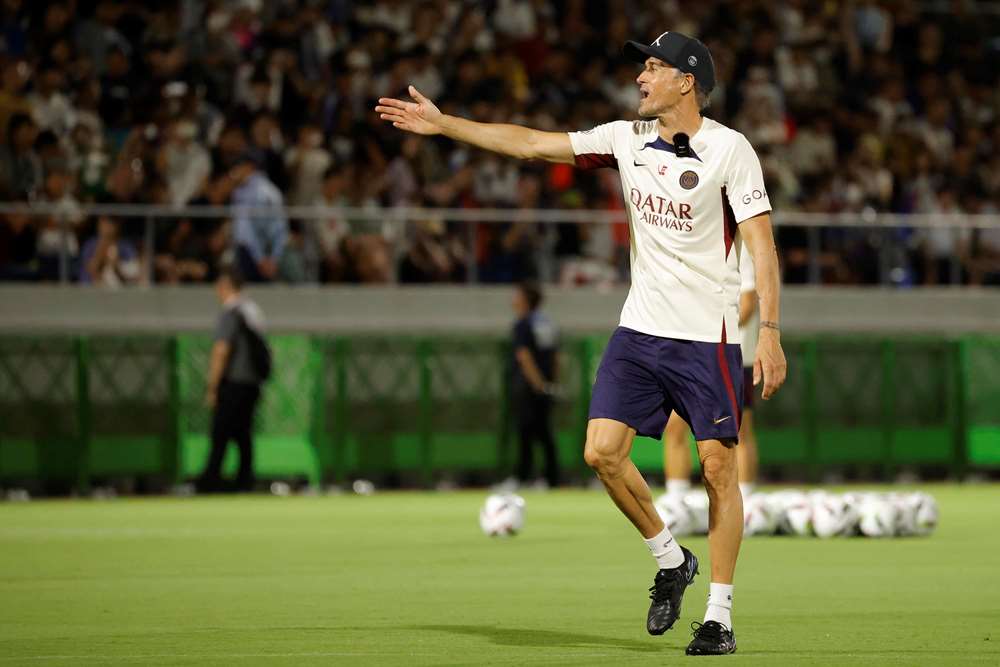 Do you already feel a change, in training sessions and matches, with the arrival of the new coach?
"Yes, of course, we can feel a different approach to the game, a different energy that the coach transmits. During this preparation, the result is not too important, but at the same time it is the bare minimum because it gives you confidence and because you see what the coach is demanding. The goal is that at the end of the day, it should produce results and produce results. We hope to get back to winning ways, as we did in our first match. Now, on this tour, we can try to get our first win and see what ideas the staff want to put in place. We're in that process and we're doing well."
The coach wants to play attacking football, with a team that attacks. Is that something you like?
"If you're a coach who likes to play attacking football, then yes, one of my characteristics is to get forward. I'm going to try to adapt as much as possible and as quickly as possible to the ideas that the coach wants to put in place. Not just me, but the whole team. That's why we're on tour, to prepare ourselves to quickly assimilate the coach's ideas and get ready for the season ahead. All in a short space of time."
Will it be important for the team to play a number of matches to integrate all of this?
"Yes, it's important to put things into practice in matches because they're high-level matches. That's where we put into practice everything we've been working on in training and all the ideas the coach wants to implement. After the match against Al Nassr, we saw some good things and we will continue to improve in the next matches."
Is the goal to be ready for Ligue 1?
"Yes, I think that's the main target, to be ready for the first league game. But not only that: to be ready for the whole season, which I think will be an exciting season, hopefully with some good results."
We'll be travelling from Osaka to Tokyo, before heading to South Korea. Is it important to see all the Asian fans on this tour?
"Yes, it's important to get love from different cities. It's also good for us to see other fans. We have the opportunity to play in Tokyo and then go to Korea, to Busan, and we'll get a lot of love there. We hope the fans will enjoy it too, because they deserve it."