Achraf Hakimi: 'This team doesn't give up'
Ander Herrera, Achraf Hakimi and the manager Mauricio Pochettino spoke to PSG TV about the Parisians win against Leipzig in matchday 3 of the UEFA Champions League group stage (3-2).
Mauricio Pochettino
"It was a difficult game but in the end we're happy because of the three points. Before the game it was important for us to be at the top of the group. We played a very good team and it was really tough but in the end overall I think we deserved the victory.
I think it was difficult after we conceded and we didn't start the second half in the way that we wanted conceding the second. But after that the players and the team showed great character like we've been doing all season. Of course we know that we have to improve and we're going to improve but under the circumstances we need to be happy and to praise the players because they were very good."
Ander herrera
"Yes for sure, we suffered. We knew before the game that they were a very dynamic side and they needed to win the game because they had 0 points. We knew that they were a very tough side to play against because we've already played them in the past two seasons. We're happy and I think we can still improve. We started the game well in the first 20/25 minutes and then we lost control of the game a bit so we need to improve on that. After that I think that the substitutions in the second half gave us more energy and the system change helped us a lot so we're delighted. Overall I think that we deserved the victory but we also have to know that we can improve because we need to try and control the game for 90 minutes. It's not always possible but we have to try. We did well for 20/25 minutes but then lost control of it a little bit."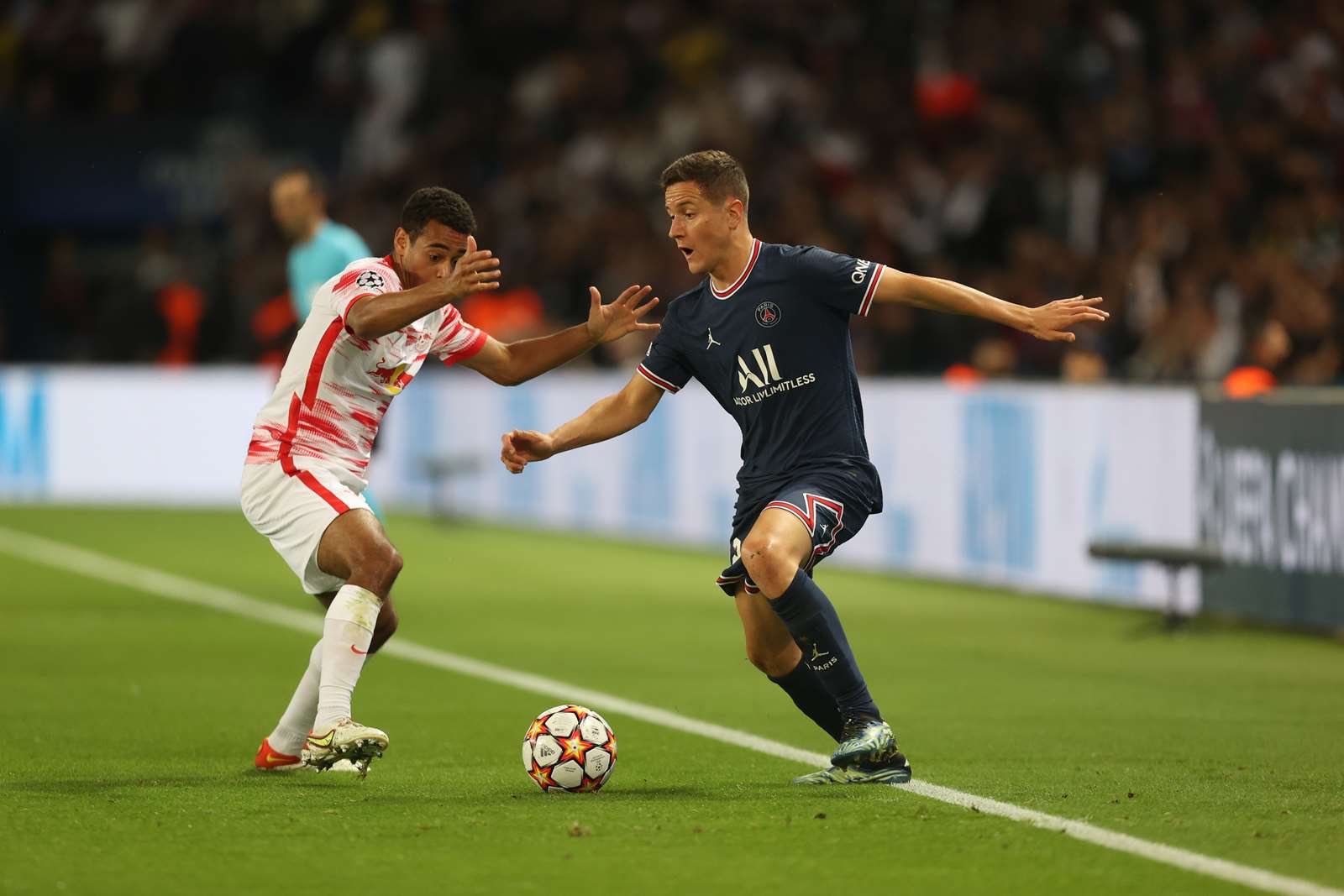 achraf hakimi
"It's the Champions League, it was a real Champions League game. We played pretty well and there are also great players and a great team. It showed today with a lot of goals but we're happy with the three points.
Yes as we said this team doesn't give up, we work hard, it's part of our character, when we're behind we fight until the end to get the three points and it happened again today. We work on that and I'm very happy as I said."