A closer look at Paris' 3000th goal in the top flight
Kylian Mbappé scored the winner against Brest on Saturday 11 March 2023 at the Stade Francis Le Blé. The Rouge et Bleu striker also scored the 3000th goal in Paris Saint-Germain's history in the French top flight. Let's take a closer look.
Already the club's all-time top scorer with 202 goals, Kylian Mbappé made further history against Brest. Thanks to this lightning counter-attack, which saw him beat Bizot and score in the empty goal, the Parisian number 7 scored the 3,000th Parisian goal in the top flight.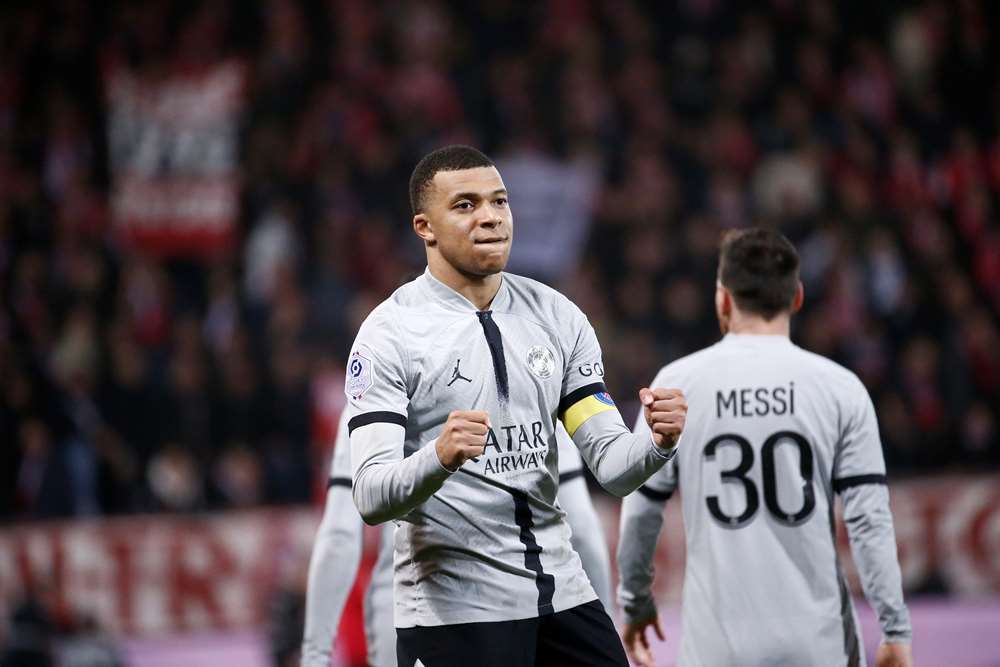 From Jean-Claude Bras' first goal on 25 August 1971 at Nancy to the 3,000th goal scored on Saturday, Paris have made history in the French top flight by becoming the 12th club to score as many goals in the top flight. The club from the capital reached this milestone after their 1858th match, the third fastest after Marseille (1801 matches) and Saint-Etienne (1816 matches).
Les Verts are the Parisians' favourite opponents, having conceded 146 goals, 10 more than Metz (136). Lyon complete the podium with 133 goals conceded against the Rouge et Bleu.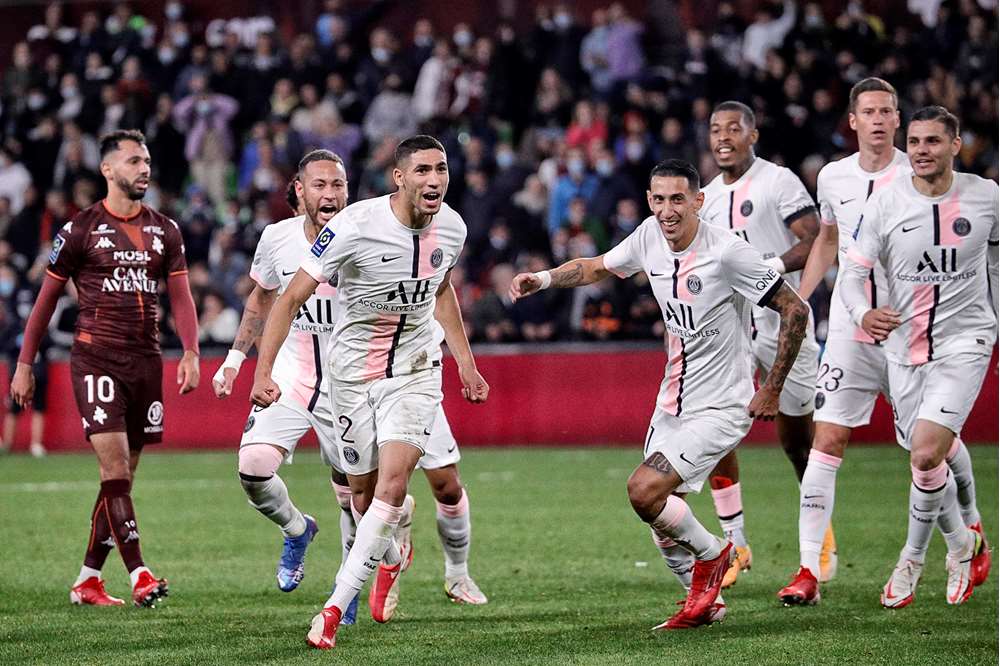 As a symbol, thanks to this 3,000th Parisian goal, Mbappé equals the record for the number of goals scored in the top flight by a player of the club (138), tied with Cavani. Kylian also has the third best ratio in history, with an average of 0.84 goals scored per game (138 goals in 165 matches) behind Zlatan Ibrahimovic (0.93 b/m 113 goals in 122 matches) and Carlos Bianchi (0.86 b/m 64 goals in 74 matches), all of course only in the top flight.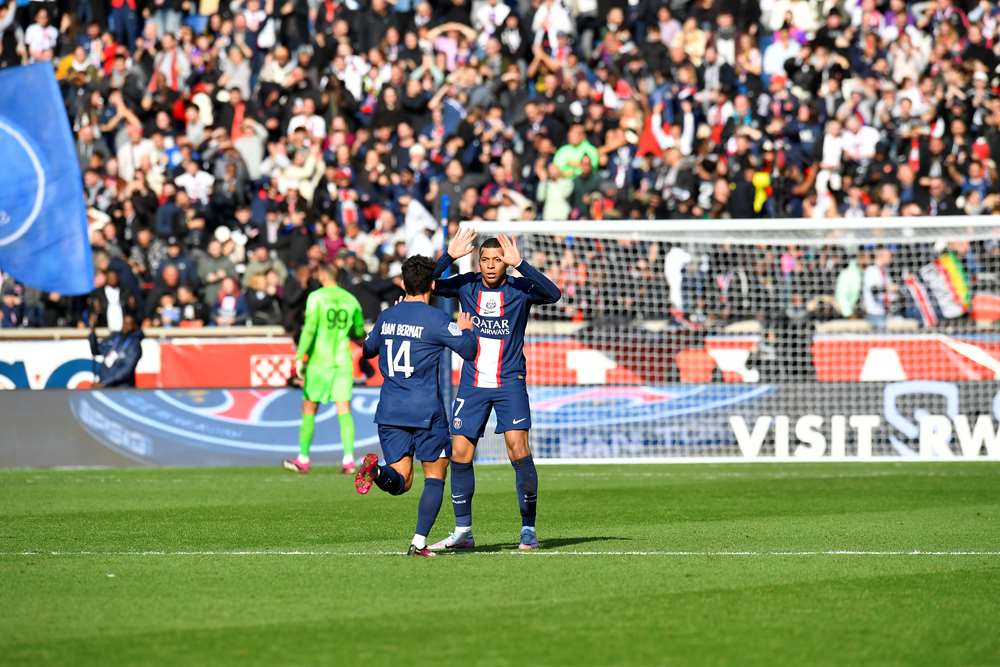 Since 2011, Paris have played 434 Ligue 1 games and scored 1028 goals, an average of 2.36 goals per league game played. As a result of this latest impressive stat, since their debut in the competition in 1971-72, Paris Saint-Germain have scored at least 290 more goals than any other team in Ligue 1!