Paris to play 2500th game in Lyon
The Ligue 1 game on Sunday will bring up the milestone since the club was created in 1970.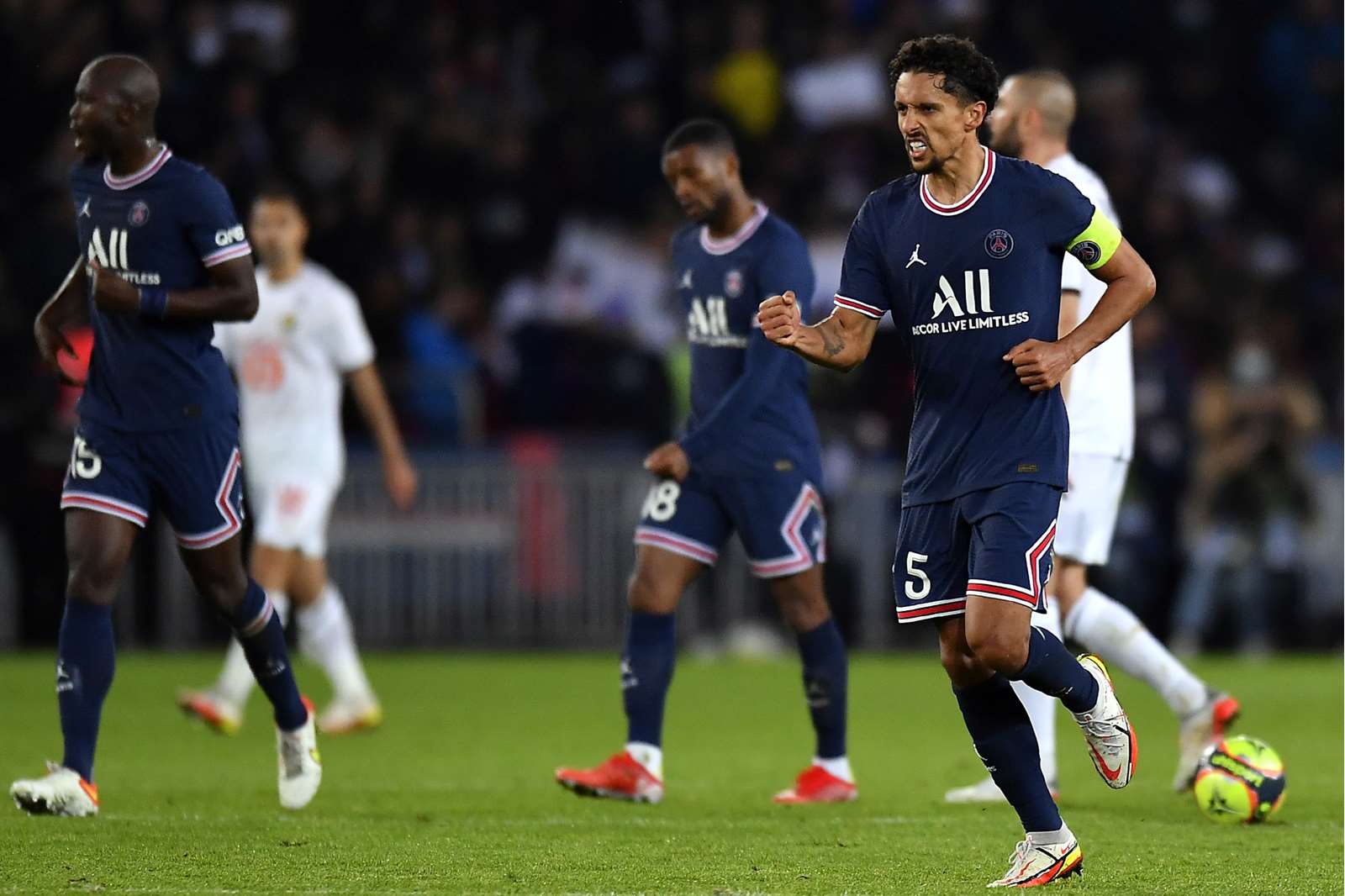 Nine years after the 2000th game - a 3-1 win over Toulouse in the Coupe de France Round of 32 - the league match against OL will mark another landmark in Rouge-et-Bleu history.
So far, there have been 2499 matches with 1295 wins, 595 draws and 609 defeats, and in the five historic games so far, the Parisians are yet to be beaten. That's a tradition that would be great to continue at the Groupama Stadium!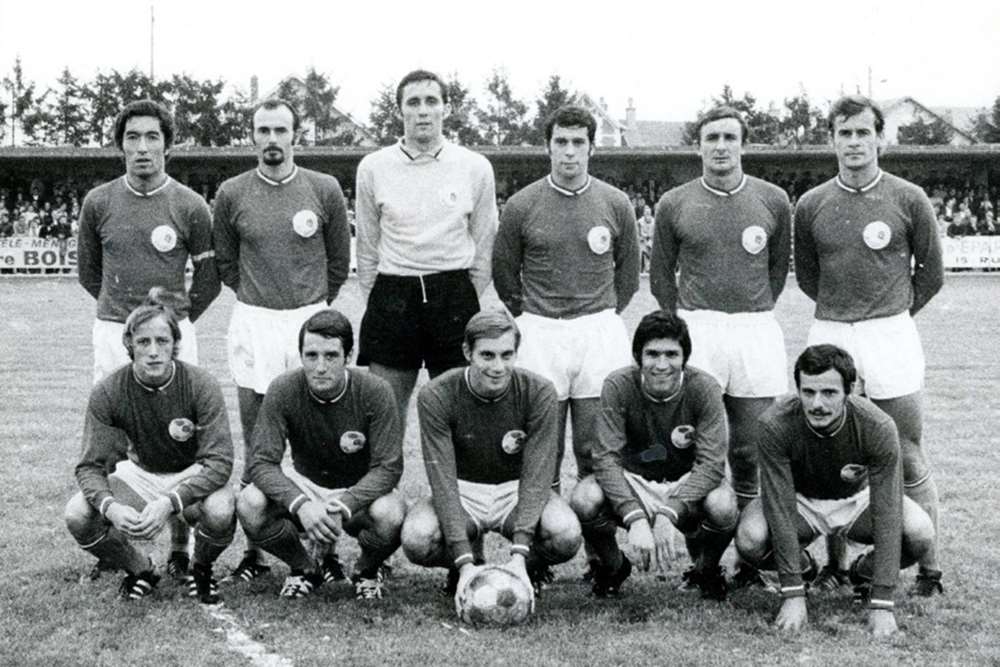 1ST match / 23 AUGUST 1970 / Poitiers 1-1 Paris Saint-Germain
Fifty-one years ago, the club played its first game in the second tier of French football. They're the team to beat with new arrivals  Jean Djorkaeff, Roland Mitoraj and Jean-Claude Bras all French internationals. Bernard Guignedoux's goal earned the newcomers a point. "We're the team to beat and every Sunday we'll come up against opponents like Poitiers, ready to play the game of their lives," said club president Henri Patrelle. "It'll be a tough task." Over half-a-century later, nothing has really changed...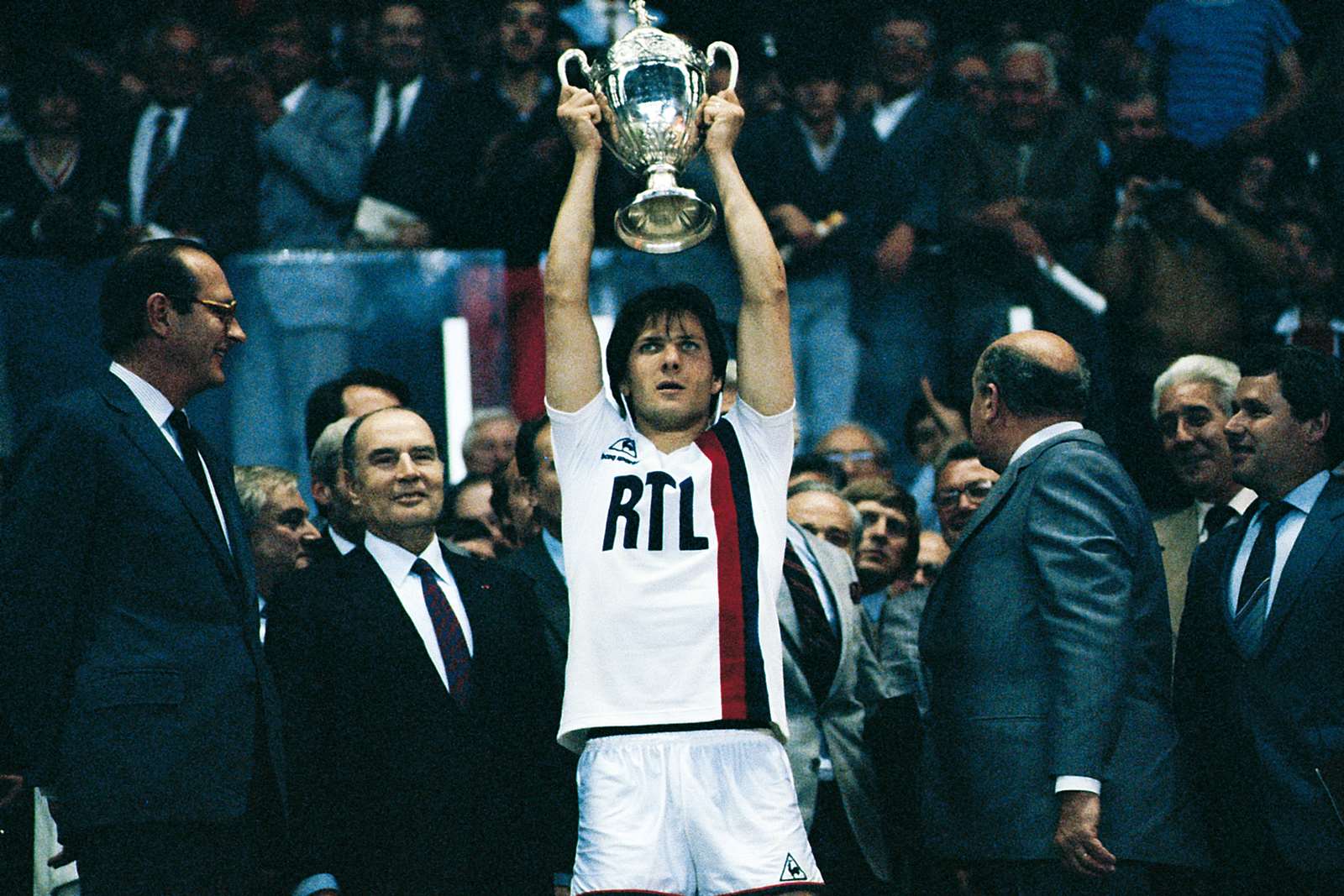 500th match / 15 may 1982 / Paris Saint-Germain 2-2 Saint-Étienne A.E.T. (6-5 pens.)
The half-century was brought up with the club's first major trophy following a dramatic Coupe de France final at the Parc des Princes as Michel Platini said his goodbyes to French football. The Saint-Etienne number 10 got both his team's goals, but Dominique Rocheteau's late equaliser in extra-time forced the match into a shoot-out. Cue a pitch invasion that saw club president Francis Borelli kissing the pitch and a 30-minute interruption before the penalties could commence. Dominique Baratelli saved Lopez's effort and Jean-Marc Pilorget completed the job, earning a first Coupe win for a Parisian club since 8 May 1949.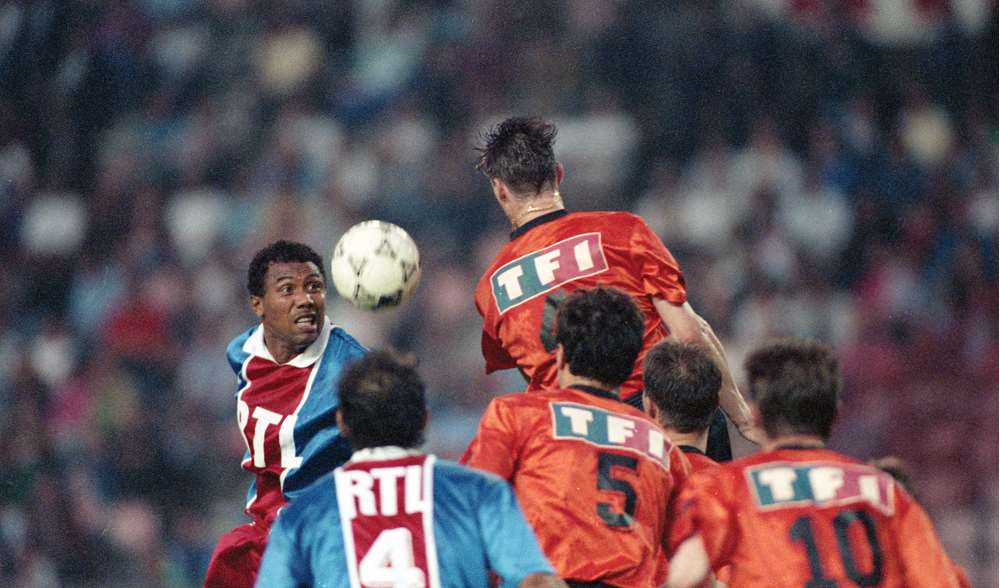 1000th match / 6 june 1993 / Paris Saint-Germain 1-0 Laval
The capital club, dreaming of a first trophy since 1986, are favourites against second division Laval in the Coupe de France semi-finals. Artur Jorge's men had a tough time though against hard-working opponents, and it took until the hour-mark before Vincent Guerin could put them ahead. It was enough to see Paris through to the final where they disposed of Nantes 3-0 to pick up the first trophy of the Canal+ era.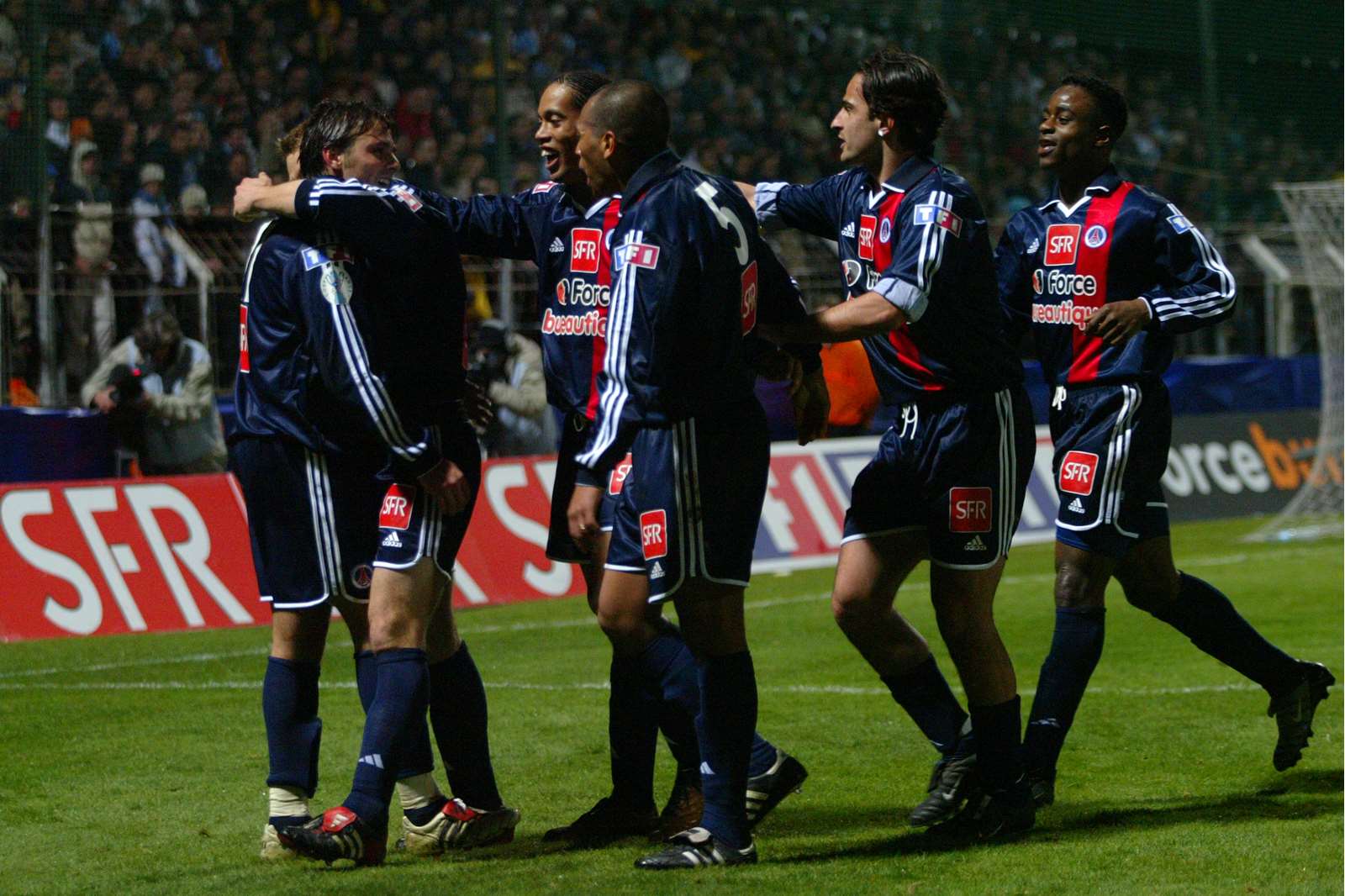 1500TH match / 15 MARCH 2003 / Martigues 0-1 Paris Saint-Germain 
There was an electric atmosphere in Martigues for this Coupe de France quarter-final with the hosts looking to avenge neighbours OM, beaten 3-0 by the Ronaldinho-inspired Parisians just a few days earlier. It was the Brazilian who headed home a Fabrice Fiorese cross 15 minutes from time to make the difference. The final two months later marked Ronaldinho's last game for the club as well as that of coach Luis Fernandez as Auxerre claimed the trophy 2-1.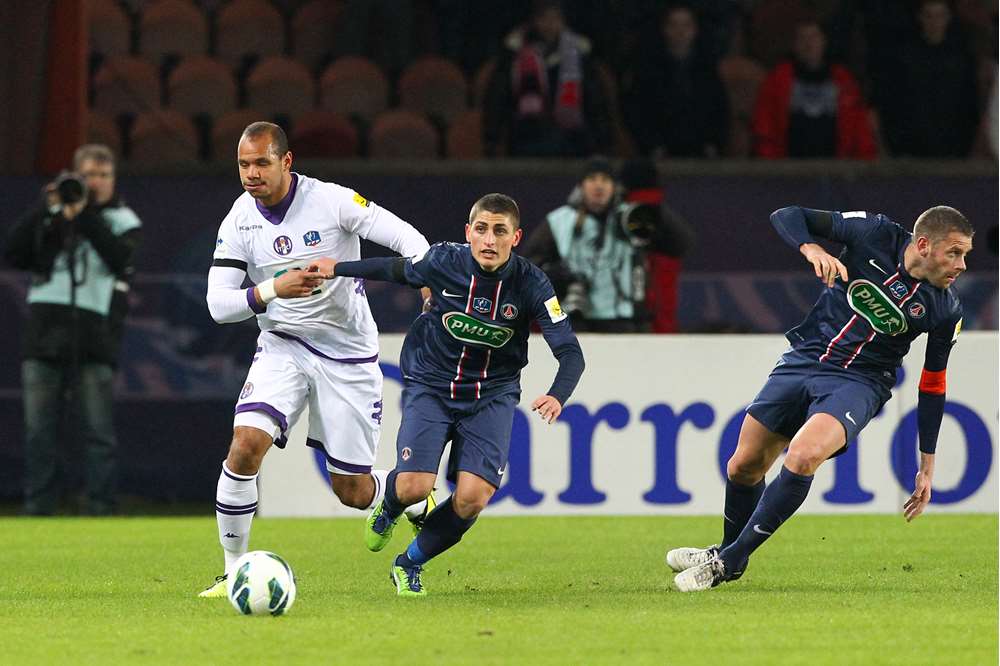 2000TH match / 23 JANUARY 2013 / Paris Saint-Germain 3 -1 Toulouse
This Round of 32 Coupe de France tie saw the hosts deprived of first-team regulars Sirigu, Alex, Thiago Silva, Thiago Motta and Ibrahimovic, and the 1-1 scoreline - Gameiro's opener cancelled out by Tabanou - reflected a keenly contested first half. Pastore and Lavezzi both struck - from Menez passes - to take the club through as the Parc des Princes paid homage to former staff member Nick Broad, who had died some days earlier, and Nenê, who had just left the club.