Yohan Demoncy: 'The club is recognised for the quality of its youth academy'
The current Paris FC midfielder, who played for Paris Saint-Germain between 2009 and 2018, looks back on his years spent in the Rouge et Bleu academy.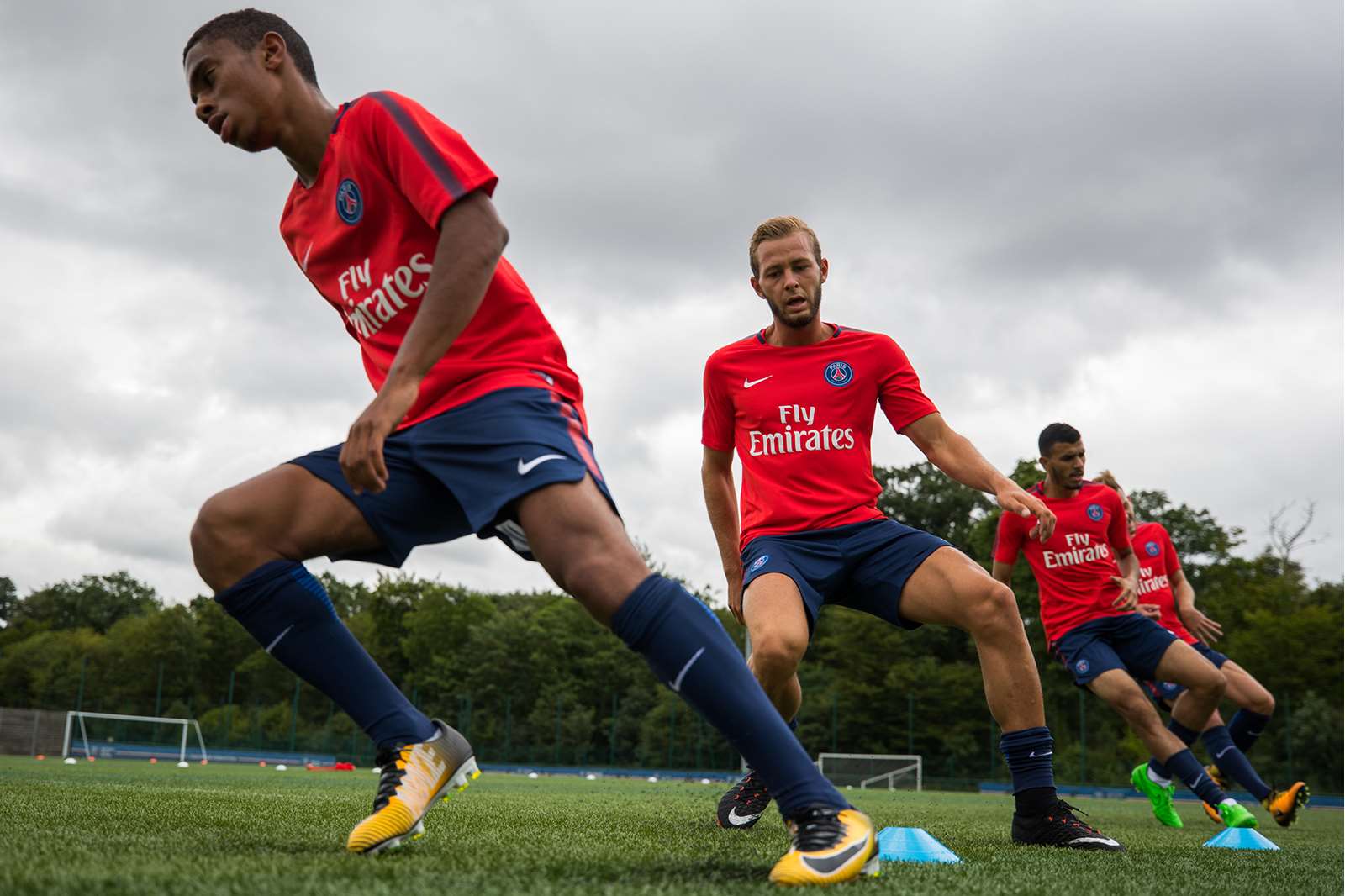 Yohan, what are your first memories of signing for Paris Saint-Germain?
"It was a real honour to join the biggest club in my region, because it was also the best French youth academy, as it is still the case today. I came from my small club where I was the best player. Once at Paris Saint-Germain, I was only surrounded by very good players. Leaving my family and friends was not necessarily easy to live with the first year but with time, I got used to it. We were lucky enough to be able to go home every weekend to relax. Our weeks were punctuated by training sessions. Our school schedule was adapted accordingly. We were very well looked after so that we could concentrate in class and perform well on the pitch."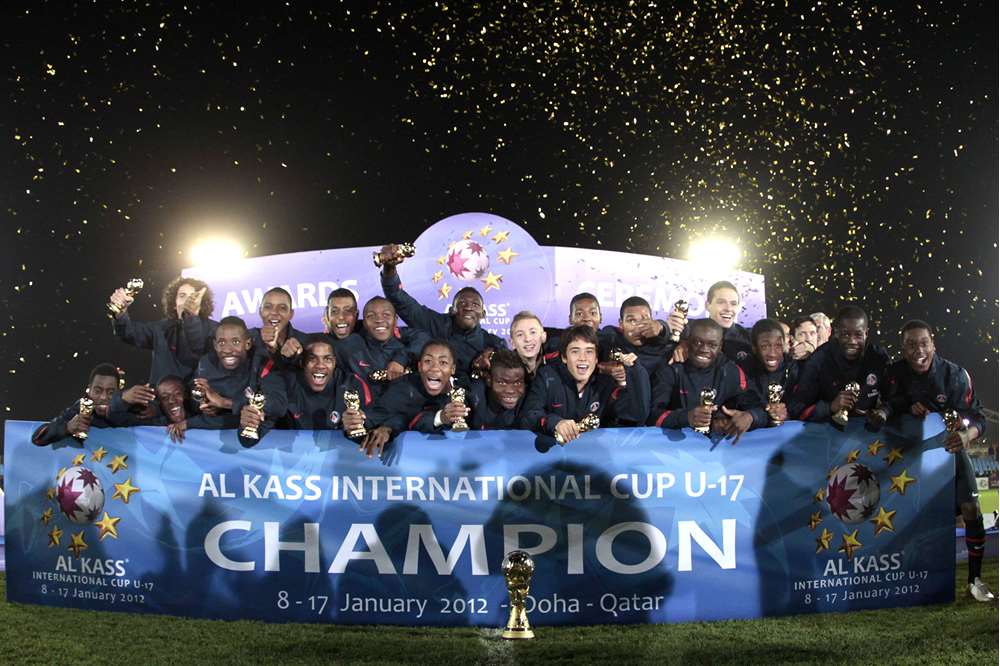 What are your best moments in the Rouge et Bleu?
"There is the victory in the Al-Kass International Cup in 2012 in Qatar. It was the very first edition of this magnificent competition. We had a team made up of excellent players like Kingsley Coman, Adrien Rabiot, Moussa Dembélé, Hervin Ongenda, Mike Maignan and Presnel Kimpembe, to name but a few. This success was highly publicised at the time, bringing attention to the Paris Saint-Germain youth academy. Although I was a substitute throughout the competition, I learnt a lot and enjoyed myself a lot. I also loved playing in the Gambardella Cup with PSG. We felt a particular passion during each match. When we travelled to the countryside, we felt a kind of respect for the opposing teams. Very often, the crowd was great. This competition allowed us to relieve the pressure a little. What is PSG missing to win it? If I had the formula, I would give it to the current Titis! The cup is special because it's not always the best team that wins it. That's the magic of the cup! We haven't always been lucky either, but that's how it is. And how can we not forget our fantastic run in the UEFA Youth League in 2016, under the guidance of Francois Rodrigues. We reached the final, which we unfortunately lost to Chelsea. We dominated the game, but it was not enough. The English were much more mature and were able to catch us out when they wanted to. Players like Palmer, Tomori, Abraham and Mount were very good. That's definitely my biggest regret with Paris at youth level, but not everyone can reach the final either."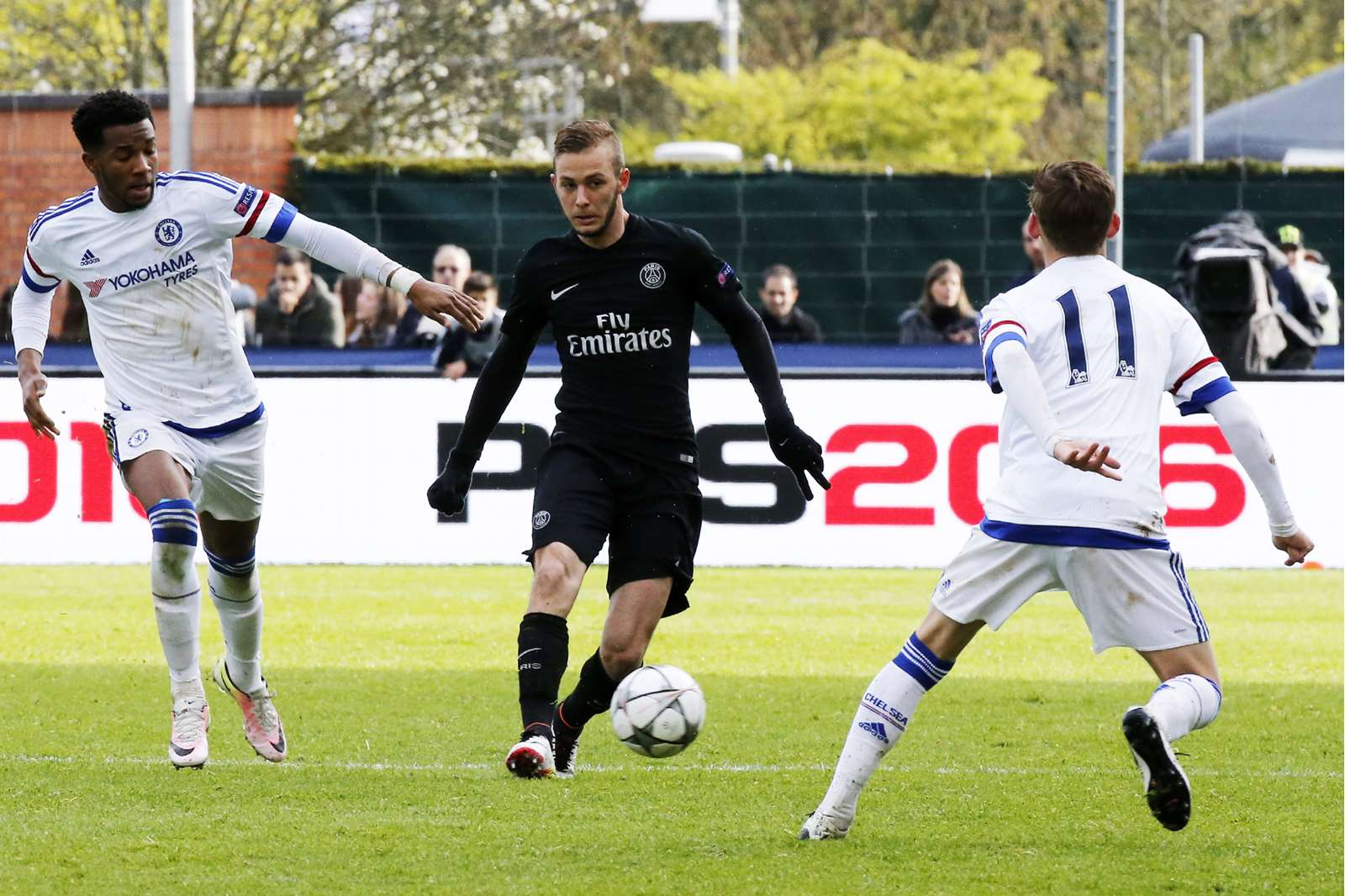 You signed your first professional contract with Paris Saint-Germain in June 2016…
"Looking back, it was a kind of culmination and a real honour. I also knew that it was just a step. Even after I signed the contract, I never stopped giving my all in training and performing as well as possible in every match. Becoming a professional is one thing, staying one is another! Work and dedication are the keys to success in order to stay in the circuit."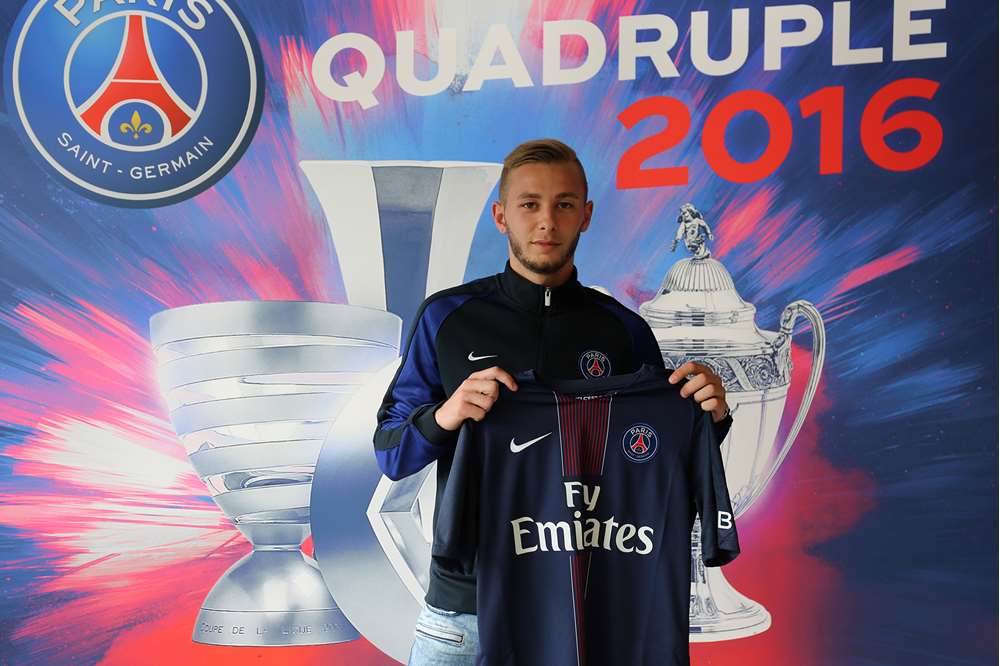 What are the main lessons learned from your time at Paris Saint-Germain?
"The desire to win! At Paris Saint-Germain, we must always perform well, while maintaining a certain quality of play. From the outside, it seems simple, but you have to live it to understand it. Once you leave the club, it's not always easy because some teams give priority to winning over quality of play. That's how you realise how lucky we were to play for PSG."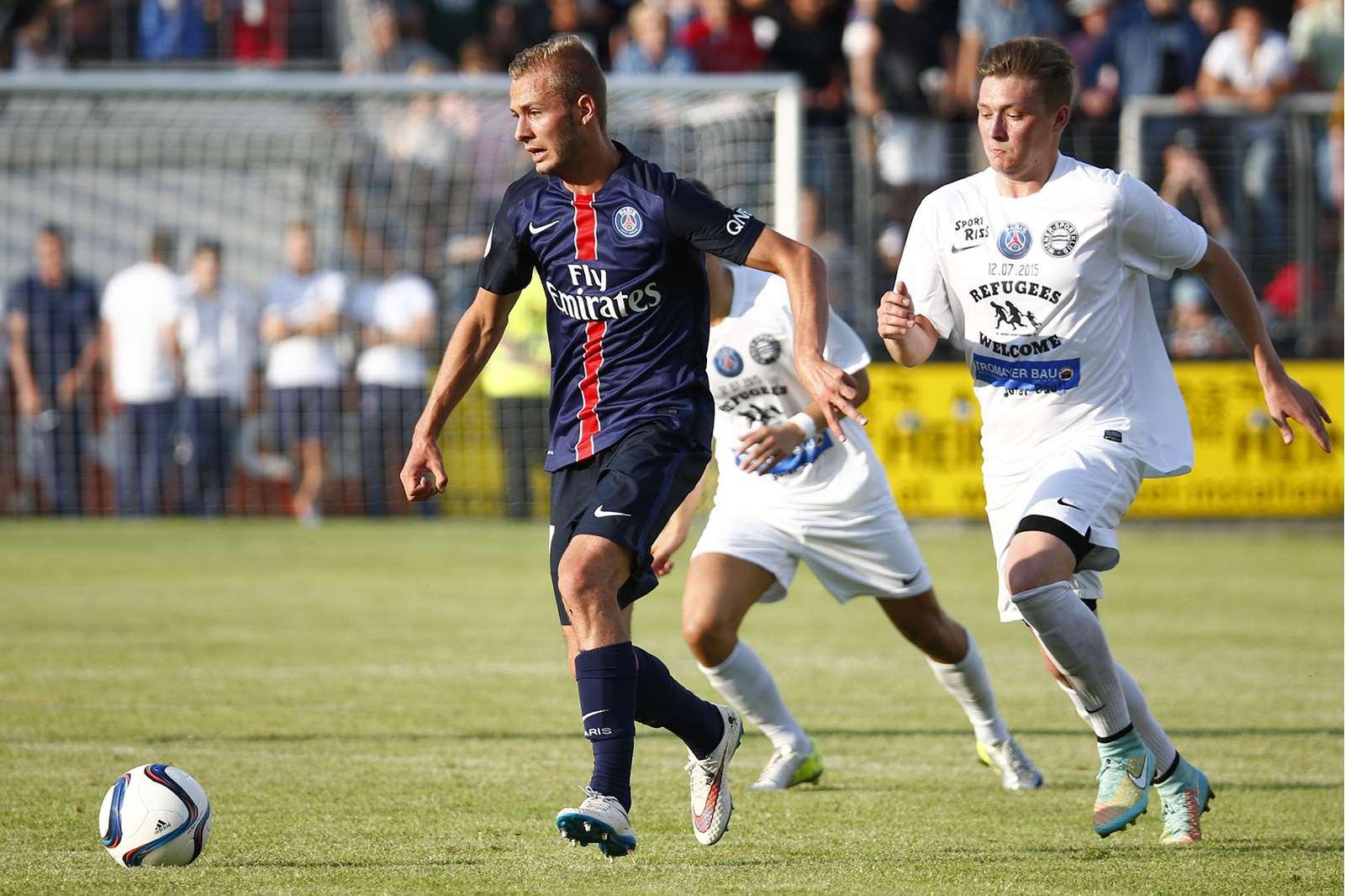 You had the chance to train with the professional group, but also to play in two friendly matches under Laurent Blanc. Which player impressed you the most?
"Thiago Motta! He is not necessarily the player I was watching the most at the beginning but once I was with him, I became aware of his quality and especially of his incredible contribution to the team. He was very important for the balance of the team. I try to draw inspiration from his game when I play for Paris FC."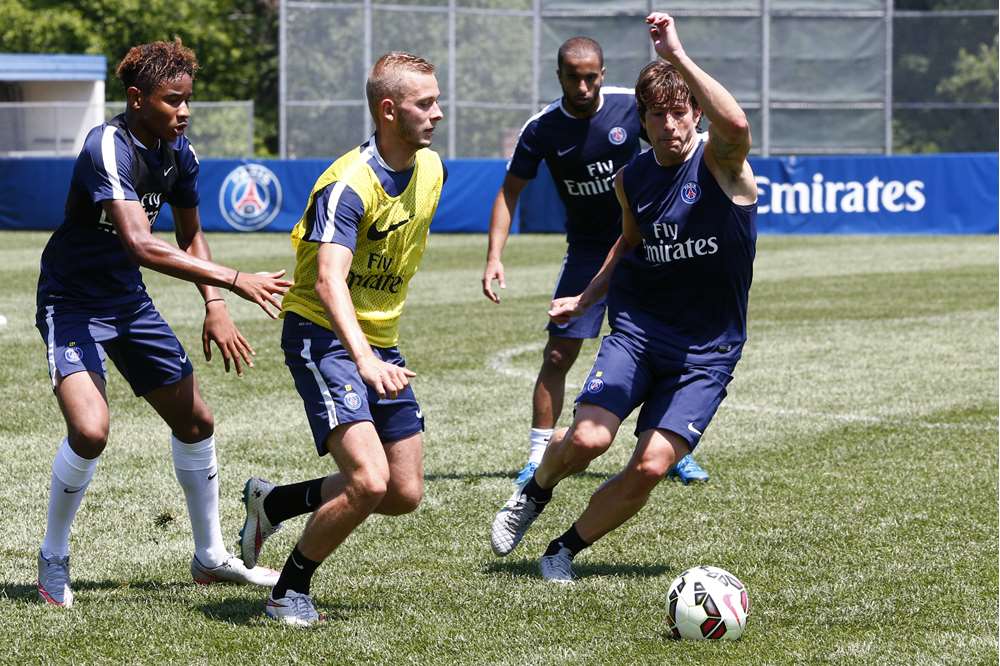 A ready-made transition! Last summer, you joined Paris FC (Ligue 2). How is Paris Saint-Germain perceived at the Stade Charlety?
"The two clubs are in two different worlds, there is no debate. Many of the team's players are Paris Saint-Germain supporters. The club is very respected. We aspire to join them in the top flight, hopefully next season! PSG has become a world-renowned club, not only for its professional team but also for the quality of its youth academy. You have to admire that. When I left the club to sign for Orléans, I was told that a lot was expected of me because I came from Paris Saint-Germain in particular. The Titis must really realise how lucky they are to wear this shirt every day."
profile:
Date of birth: 7 April 1996
Place of birth: Gonesse (Val-d'Oise)
Position: Midfielder
Clubs: US Saint-Soupplets, US Vaires, CS Meaux, Paris Saint-Germain (2009 to 2018), US Orléans (2018 to 2021), Paris FC (since 2021)
Honours with the Paris Saint-Germain youth team: winner of the Al Kass International Cup (2012), finalist of the UEFA Youth League (2016)