The Prince Estate and Paris Saint-Germain announce exclusive collaboration
The Prince Estate and Paris Saint-Germain (PSG) are honored to announce an exclusive partnership to commemorate global superstar Prince.
The distinguished and internationally celebrated football club is paying tribute to the "Prince of the Parc" by releasing an exclusive limited-edition 7" vinyl and two limited-edition apparel capsules. The limited-edition vinyl is available now from PSG's Paris Megastore (curbside) and online at PSG.FR and PRINCE.COM; the apparel collections will be available exclusively from the PSG Megastore, the PSG Champs-Élysées store and PSG.FR beginning May 24th.
The 7" vinyl, released in collaboration with Warner Records, features the hit songs "Partyman", originally issued on Prince's 1989 soundtrack to the film Batman, and a previously unreleased live version of the song "Cool", taken from Prince's final live performance in Paris at Le Zénith on June 1, 2014. In tribute to The Purple One, the limited edition 7" has been pressed on collectible purple vinyl at MPO in France.
In addition, Paris Saint-Germain has collaborated with GRAMMY-nominated creative director and Prince associate Trevor Guy and Prince's personal late-career clothing designers, Cathy Robinson and Lori Marcuz of Toronto based studio Call & Response, to develop a bespoke premium fashion capsule that honors Prince's status as an unparalleled style icon.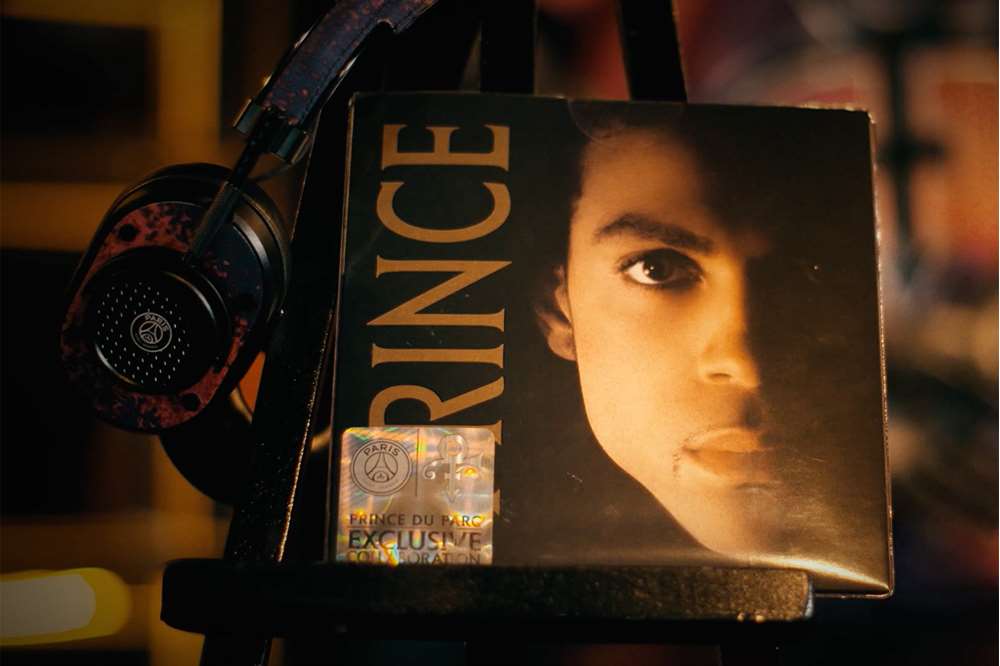 The exclusive collection includes: official 2020-21 PSG (fourth kit) jerseys embellished with Prince's characteristic symbol alongside gold and metallic hand-sewn leather overlays; hand-dyed viscose-knit purple shirts; pattern stitched multi-layered neoprene jogger sets; premium Italian-leather hoodies with embroidered Prince symbol and hand-dyed purple silk lining; and Italian-leather bucket hats with embossed croc pattern and hand-dyed purple silk lining.
The limited edition pieces have been hand-crafted in Toronto and combine design elements, materials and artistry that are emblematic of the clothing Prince wore between 2011 to 2016. Prince's style on and off stage was reflective of his collaboration with Robinson and Marcuz through this period, wearing pieces they created at the GRAMMYs, Brit Awards, Oscars, Billboard Music Awards, Saturday Night Live and throughout the totality of his incendiary HITNRUN performances with 3RDEYEGIRL, a group The Guardian defined as "one of the greatest funk-rock bands ever".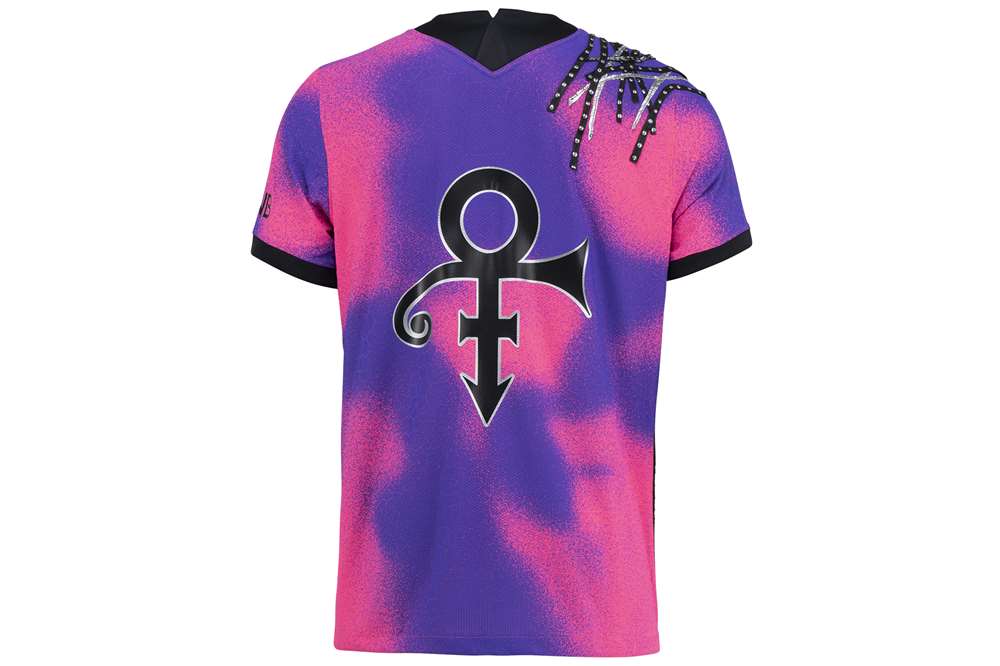 Alongside the premium Call & Response capsule, Paris Saint-Germain is also launching a "Prince of the Parc" streetwear essentials collection, consisting of Prince-inspired t-shirts, crewnecks, hoodies and hats. Limited quantities will soon be sent to various Paris Saint-Germain stores in Japan and the United States.
Prince had a strong affinity for Paris – the City of Light, culture, fashion, and music. The enigmatic icon kept an apartment in Paris for many years and performed countless concerts in the French capital starting in the mid-1980s, including pop-up club shows, late-night afterparties, and a historic June 16, 1990 performance at the Parc des Princes, the home of Paris Saint-Germain.
About The Prince Estate:
The Prince Estate passionately presents Prince's life and work, and cultivates opportunities to further his legacy. As the singular, authoritative source on all things Prince, The Prince Estate inspires and educates fans, celebrates Prince in his totality, and stewards Prince's legacy into the future.
Official website: PRINCE.COM
Official store: STORE.PRINCE.COM
Instagram, Facebook and Twitter: @prince