The Paris Saint-Germain youngsters rally against discrimination
Paris Saint-Germain organised the internal final of the Youth Academy's public speaking competition this Thursday at the Parc des Princes. The 14 U16 players were asked to speak on the subject of "The fight against discrimination".
This competition was set up within the Rouge et Bleu academy from the 2019-2020 season in order to develop public speaking, critical thinking and the ability to convince, while raising awareness among young talents of social and news topics.
The final of this fourth edition concluded a five-month preparation period during which workshops allowed the Club's brightest stars to train and perfect their skills.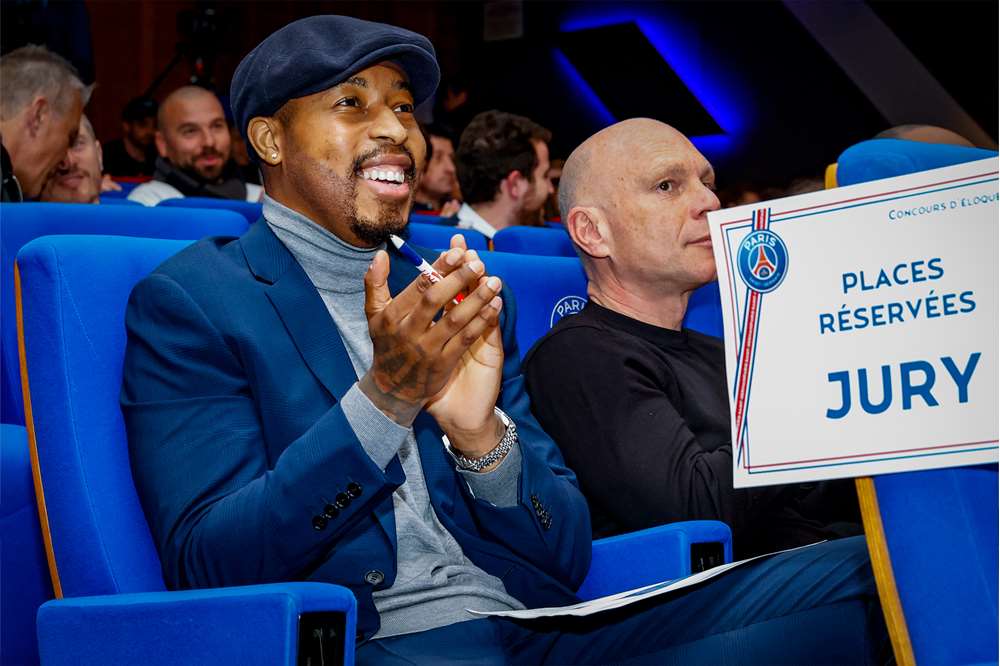 A THREE-PART PROJECT FOR THE YOUTH ACADEMY
The initiative is a key component of Paris Saint-Germain's three-part project, which is based on the sporting, academic and socio-educational dimensions to support the development and blossoming of the youngsters of the Youth and Pre-Youth Academy, both on and off the pitch.
The performances of the young players from the Youth Academy were unanimously praised by the members of the jury, chaired by Elisabeth Moreno, former minister and member of the Board of Directors of Prométhée Education, as well as Victoriano Melero, Paris Saint-Germain's General Secretary.
THE EVENING'S AWARD WINNERS
Midfielder Isaac Mensah won the top prize for his speech on nationality discrimination.
Midfielder Noah Nsoki, second, and defender Abdou Fanne Drame, third, completed the podium for their speech on discrimination linked to nationality and discrimination linked to health status.
Their teammate and goalkeeper Noah Cousin won the jury's favourite award for his outstanding performance on disability-related discrimination.
The evening ended with a warm discussion between the participants, the jury and the audience, who were delighted with the Titis' performance.
Co-presidents of the jury 
- Elisabeth Moreno, businesswoman, former minister and member of the Board of Directors of Prométhée Education
- Victoriano Melero, PSG General Secretary
Other members of the jury
- Mohamed Slim, President of Prométhée Education
- Roxana Maracineanu, General Secretary of the interministerial mission for protection of women against violence and the fight against human trafficking, former Sports Minister, swimming champion
- Michelle Gilbert, PSG Communications Director
- Stéphanie De Buck, PSG Ethics Director
- Sophie Elizeon, Interministerial Delegate for the fight against racism, anti-semitism and anti-LGBT hatred
- Presnel Kimpembe, Paris Saint-Germain player
- Steve Moradel, Entrepreneur, writer, and speaker
- Hermann Ebongue, President of Sportitude and SG of SOS Racisme
- Marie-Eve Gahié, Judoka, PSG Judo
- Oumar Camara, PSG U17 player and winner of the PSG public speaking competition for the 2021/2022 season
- Salimata Sylla, brand specialist marketing Jordan Brand