The first ever Paris Saint-Germain 10k race
Paris Saint-Germain is launching a brand new immersive experience for all its supporters: its inaugural 10k race, to be held in Paris on 2 July 2023. Thousands of fans are expected on the start line at the Parc des Princes for what promises to be a unique event.
Combining sport, culture and entertainment, this 100% PSG experience is aimed at running enthusiasts and the club's fans from 16 years old. The course is a loop in the centre of the French capital, starting and ending at the iconic Parc des Princes, and is sure to create some unforgettable memories for all the runners. At every kilometre point along the way, exclusive activities will be laid on to give them all the encouragement they need. Children's races for kids from 7 to 15 years old will be held the day before the event to bring the magic of Paris to every generation.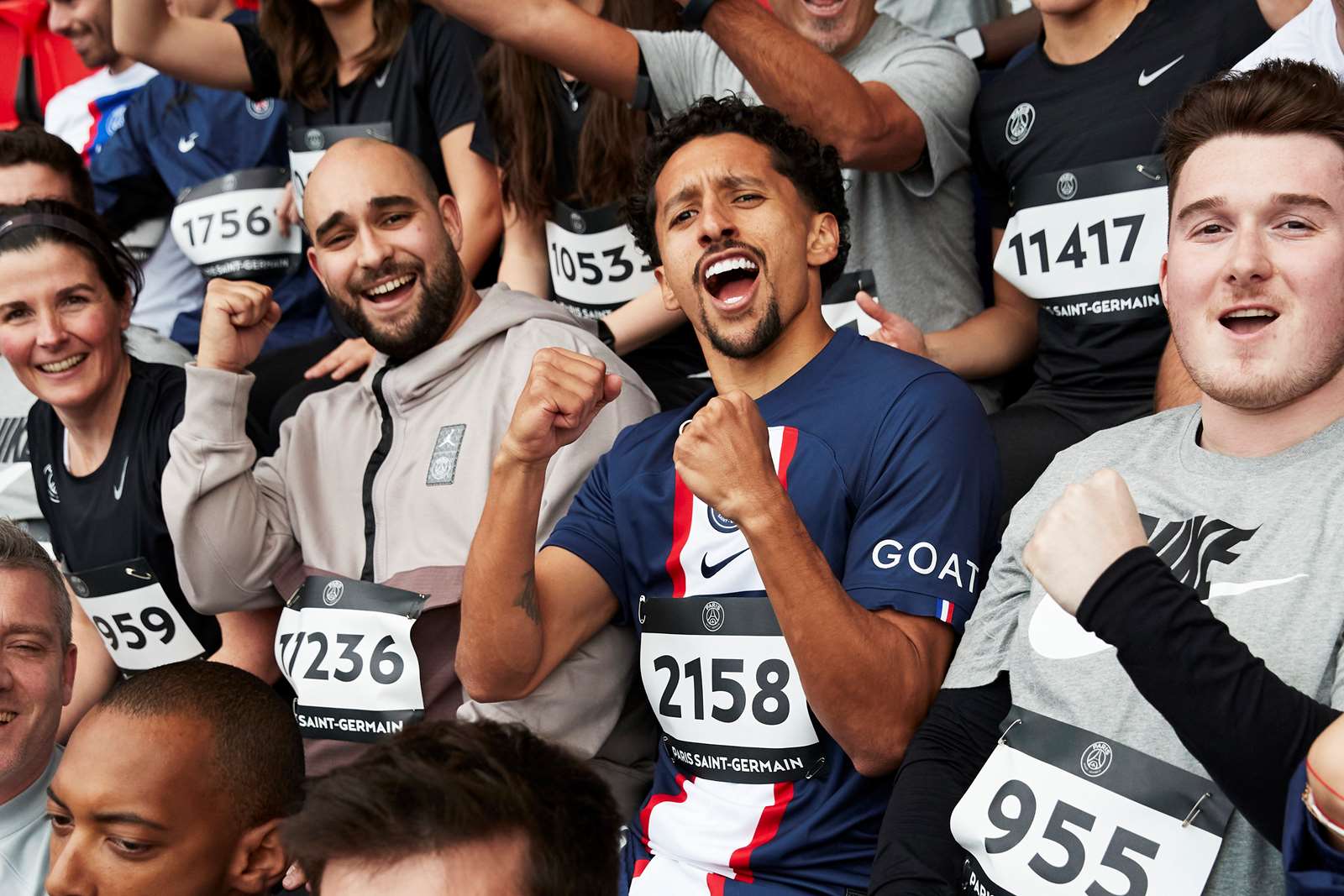 Medals will be awarded inside the Parc des Princes. A tented village will be set up at the finish line, with a wide range of activities laid on by the club and its partners for the benefit of participants. Former players and club legends will also be on hand to give their advice to runners and to take part in this outstanding event. Make no mistake, there will be lots of surprises in store.
Paris Saint-Germain's 10k race aims to bring locals and visitors together and make them part of the wider PSG family. To add to the sense of anticipation in the build-up to the event, a host of digital content will be released, while all the latest news on the run will be made available on the club's social media pages. Keep an eye out for the specially created handle @psg_werunparis.
Numbered bibs will be made available to the general public at prices ranging from EUR 15 to EUR 40, and packs featuring exciting extras will also be on offer. Early-bird registration is now open to everyone. All season-ticket holders and members of the Paris Saint-Germain loyalty programme will have priority access to buy their bibs for a period of 24 hours.
One euro from every sign-up will go to the Paris Saint-Germain Foundation in support of its activities.