Teddy Riner: "The Japanese love their sport"
As the figurehead of Paris Saint-Germain Judo and one of the biggest names in the sport's history, Teddy Riner spoke to the capital club's media about Les Parisiens' summer tour of Japan and his love for the country that gave birth to judo.
TEDDY, YOU WERE AT THE GAME ON WEDNESDAY TO SEE PARIS PLAY AGAINST KAWASAKI. DID YOU HAVE A GOOD EVENING?
"It was a great evening. I love football and anything sport-related, so when I was invited to come and watch a big game here in Japan, I didn't hesitate! It was a pleasure to see the players play and to see the Japanese fans cheering on both Paris Saint-Germain and Kawasaki, who were the home side, too."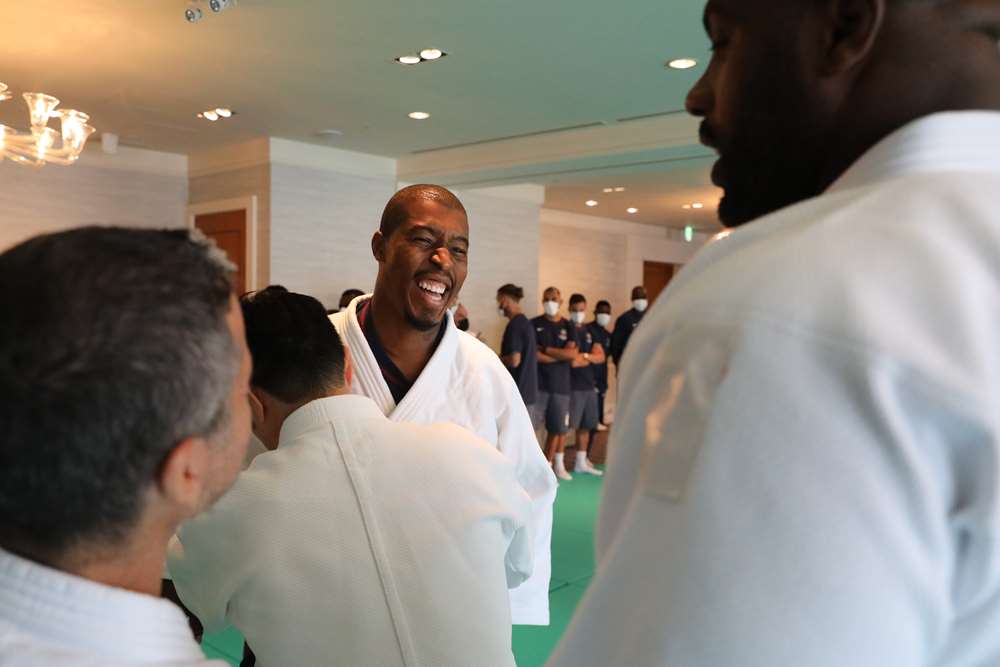 WE WITNESSED A FULL STADIUM. THAT MUST HAVE BEEN A special MOMENT FOR YOU...
"What with the health crisis, the Tokyo Olympics were behind closed doors. It was tough to experience the Olympics in that kind of environment, but seeing 64,000 people in the stadium yesterday, which is a record for that venue, was amazing. It's great to have that kind of atmosphere back in Japan."
HOW DO JUDOKAS SEE FOOTBALL?
"I think that we like sport in general. When you're a sportsperson, you like every sport. We admire all kinds of effort, and seeing a couple of former judokas in the stadium and in the VIP boxes was really nice because we're one big family, but I also love meeting other sportspeople and people who are champions in their discipline. It's a real treat!"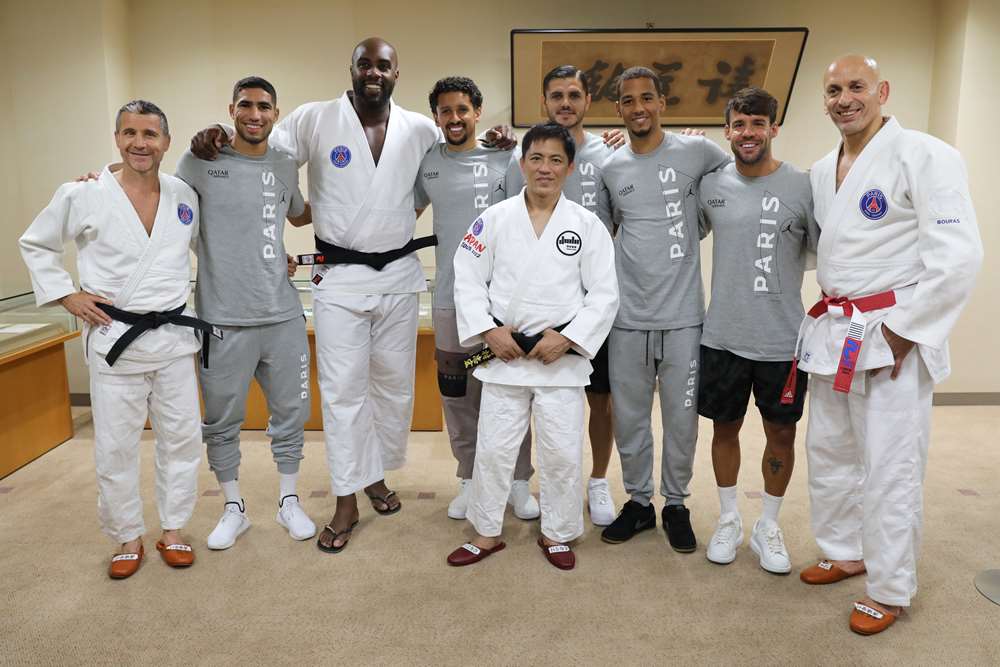 WHAT DOES JAPAN MEAN TO YOU?
"Japan is the home of judo. It's where it all happens, where the best judokas are and where it all started. The sport was born here, and coming here as a judoka is incredible, as I can get prepared and focused. I generally come here three times a year. COVID played havoc with a lot of things, but whenever I'm here, I feel good."
MANY OF THE PLAYERS ARE COMING TO JAPAN FOR THE FIRST TIME ON THIS TOUR...
"It's important for them to see what Japan is all about. People are devoted to sport here, and they love their sport in general. They turn up to even the smallest event and love it, and only by coming here can you understand what sport means in Japan and how much they're devoted to sport."
CAN YOU TELL US HOW YOU GOT STARTED IN judo?
"I certainly don't have a typical career path. I played quite a few sports, particularly football and judo, and I had to choose between the two. I chose judo because it's an individual sport and I only wanted to rely on myself, and I got results very early on, simply because I wanted to win. I liked winning, and above all, I didn't want to lose. I joined the INSEP ('National Institute for Sport, Expertise and Performance' in France) at the age of 14 or 15. I saw the wall where all of French judo's world and Olympic champions are, and I told myself that I wanted to be on it, too. In my head, I wanted to win; winning is all that I had in mind. When you get to taste victory, you want it a second time and then a third time. Human beings are never satisfied."
HOW ARE THINGS GOING FOR Paris Saint-Germain Judo?
"We've been French champions and European champions – not in the Champions League but in the equivalent of the Europa League. It's good, and bit by bit, we're making a name for ourselves on the world stage. We've done the double both times, so it's good. We're just missing one more title to complete the Grand Slam."