#PSGLIMITED: A ball made in France from historic Paris Saint-Germain shirts
For the club's 50th anniversary, 50 unique PSG x Rebond balls, 100% Made in France! Following on from the success of the four products launched in July 2020, the #PSGLIMITED range is back with three new products, starting with the Rebond ball on Tuesday 16 March 2021!
Paris Saint-Germain shirts upcycled to make footballs
These iconic Paris Saint-Germain shirts represent the legacy left by the club's players who have worn them. The shirts have been given a new lease of life, as witnesses of the rich PSG history.
Among the ball's 32 panels feature the logos and colours of shirts from various eras, set in a random pattern, which makes all of the balls unique and different. Embroidered on a special panel is the ball's production number, which enhances their one-off character.
1986: The year the club won its first French championship title.
To our knowledge, this was the last time that footballs were made in France. 35 years later, this ball signals the return of French-made footballs. With this exceptional product, Paris Saint-Germain and Rebond are shining the spotlight on French couture by collaborating with a small rural workshop located in Loire-Atlantique, who usually work leather and make bags and shoes for large fashion houses. When the world of couture teams up with football, it creates a 100% French ball with expertise that speaks for itself.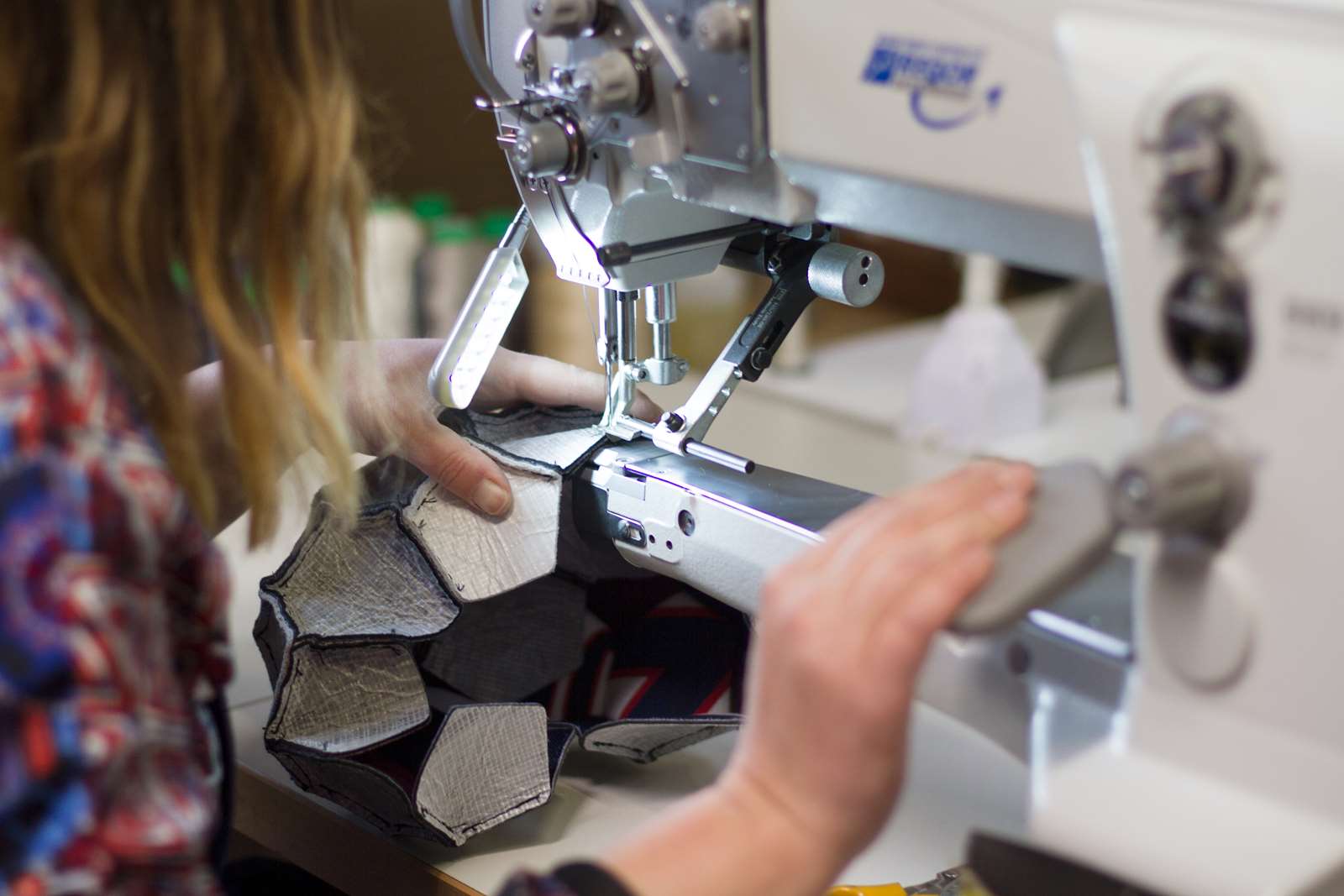 Manual craftsmanship
2.5 hours: This is the average time it takes to make one of these extraordinary footballs. Mounting the shirts, cutting out the panels, making up the template, sewing the seams, positioning the air hole, the top-secret closing-up process… All of these phases are synonymous with creativity, excellence and openness. These notions create a clear parallel with Paris Saint-Germain and its pioneering status on the French and international football scene.
Rebond, production with a cause
Making balls in a different way. This is the mission set by Rebond, who want to develop sports balls made from recycled and then organically-sourced materials. "Local production" was another of the French brand's ambitions, leading them to collaborate with a workshop whose expertise would complement the skills found in Punjabi, the home of sports ball manufacture.
These Paris Saint-Germain x Rebond footballs are the first set of footballs produced in this French workshop and are the fruit of two years' development and establishment.
Information
Product available in official Paris Saint-Germain stores and at store.psg.fr
50 unique, numbered items Price €380 inc. VAT