Pauleta and Hoarau guests of honour
Paris Saint-Germain's former forwards Pedro Miguel Pauleta (211 matches and 109 goals across all competitions between 2003 and 2008) and Guillaume Hoarau (161 matches and 56 goals across all competitions between 2003 and 2008) were invited to attend Matchday 6 of Ligue 1 and the club from the capital's 4-0 victory over Olympique de Marseille, on Sunday 24 September at the Parc des Princes.
The opportunity for both players, who took turns leading the Red and Blue attack, both wearing the number 9 for the club from the capital and who particularly stood out during the Classique, to take part in the Kick Off show before witnessing the Parisians' impressive victory.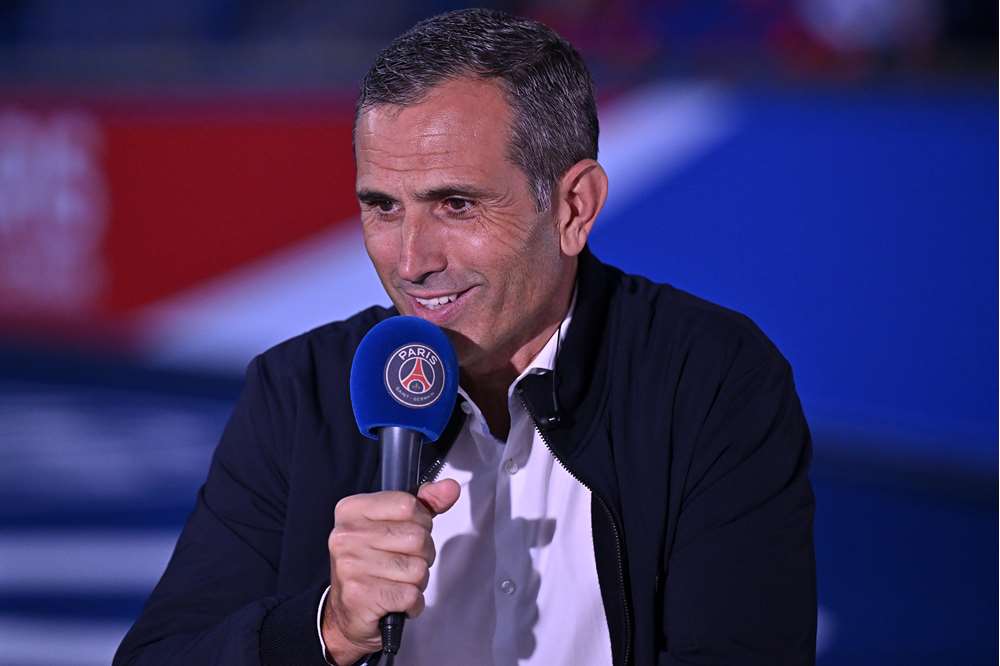 The Portugal international (88 caps and 47 goals between 1997 and 2006) lifted the Coupe de France in 2004 and 2006 and the Coupe de la Ligue in 2008 with Paris Saint-Germain. He was also crowned top scorer in Ligue 1 in 2006 and 2007 wearing the red and blue jersey. He even held the record for the most goals scored for the club before being surpassed by Zlatan Ibrahimovic (159 goals between 2012 and 2016), Edinson Cavani (200 goals between 2013 and 2020), Kylian Mbappé (220 goals since 2017), the current record holder, and Neymar Jr (118 goals between 2017 and 2023).
The French international (5 caps between 2010 and 2011) performed his own song, accompanied by a guitar melody of his own creation. A piece titled "Paname," paying tribute to the capital where he played between 2008 and 2013. It was a successful stint with a Coupe de France win in 2010 and a Ligue 1 title in 2013 with Les Rouge et Bleu.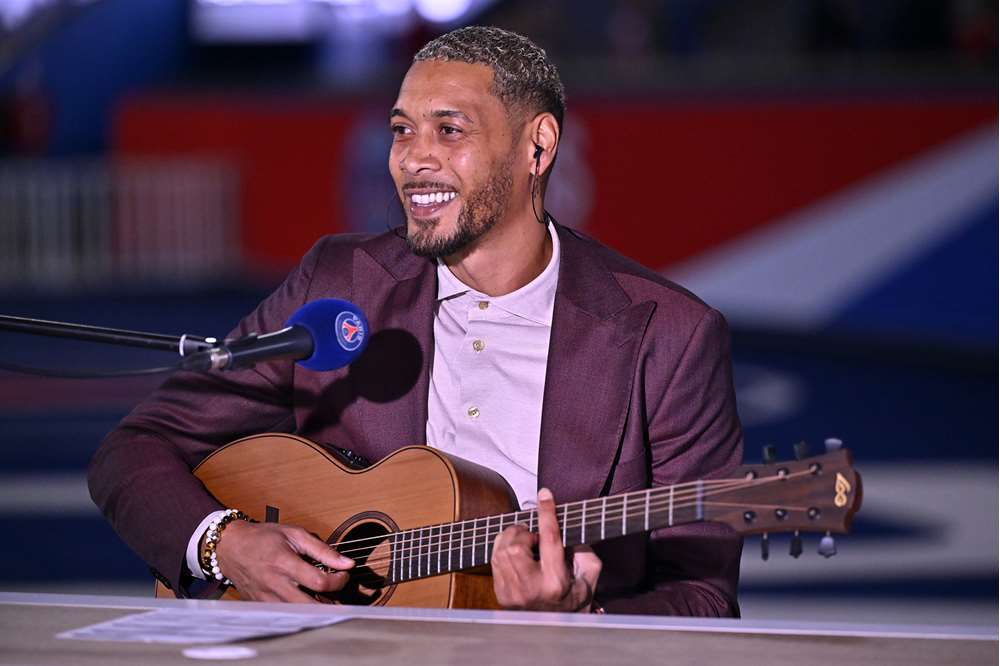 Of course, the two former players had no way of avoiding questions about their memories with the club, and especially against Marseille. For Pedro Miguel Pauleta, and any Paris Saint-Germain fan, there is no forgetting the impossible lob against Les Phocéens, at the Parc des Princes on 25 April 2004: "I wanted to score! I needed to pull off the skill. It was a perfect moment, against the perfect team and at the Parc. It was magnificent!" 
For Guillaume Hoarau, there was no way not to mention his goal at the Vélodrome, on a September evening in 2008: "It took me a fraction of a second to realise it was a goal. I connected with the ball and I couldn't work out where I was. When you see the ball hit the net... It was my first Classique, my dad was in the stands, you can't forget that!"