Paris Saint-Germain's women players bring a smile to sick children's faces at Trousseau Hospital
A group of five Paris Saint-Germain's women players dropped in at the Trousseau Hospital in Paris on Tuesday to visit its young patients. Organised by the Paris Saint-Germain Foundation, the visit saw Kadidiatou Diani, Paulina Dudek, Marina Georgieva, Li Mengwen and Amalie Vangsgaard spend some quality time with the youngsters.
It is just the latest in a long line of activities the club has engaged in over the last 23 years in support of sick children.
The five players enjoyed some special moments with 75 young patients in all, presenting them with gifts, posing for selfies, and signing autographs for them. The fun-filled visit, which ended with activities being laid on in the hospital's common room, provided the children with lots of laughs and some welcome relief.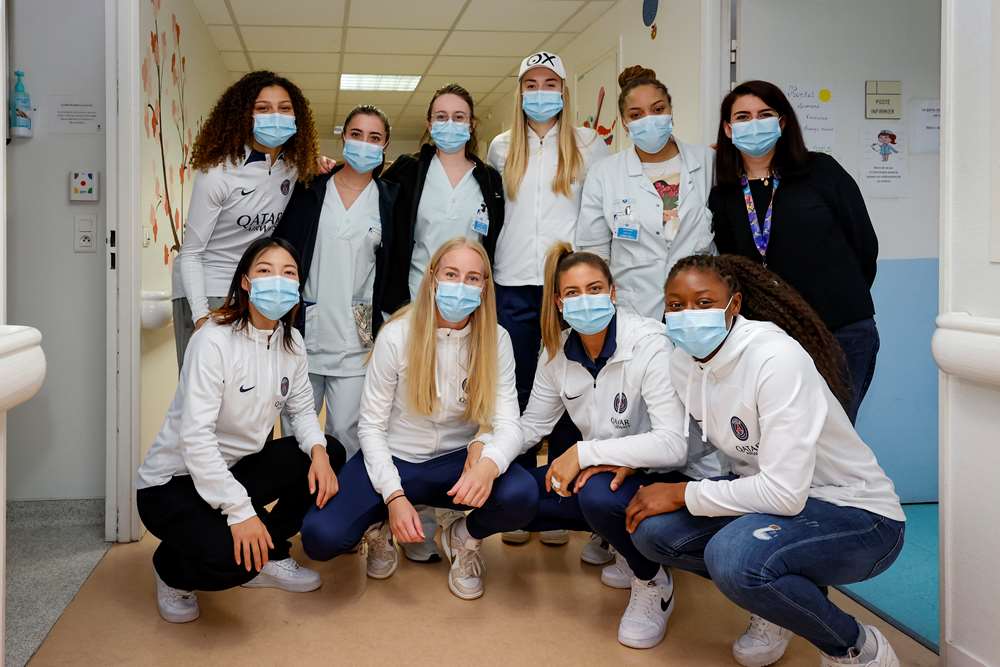 Reflecting on a unique day, forward Kadidiatou Diani said: "The visit was a truly special and touching occasion for us. We were delighted to bring a little joy to these children and give them a nice surprise. They are amazing and it's inspiring for us to feel their energy and to see how resilient and good-humoured they are, in spite of everything."