One final session at the Camp des Loges
28 July 1970-2 June 2023... 19,302 days later (i.e. 52 years, 10 months and 5 days), Paris Saint-Germain's professional section will be bidding farewell to Saint-Germain-en-Laye, before moving to Poissy next season.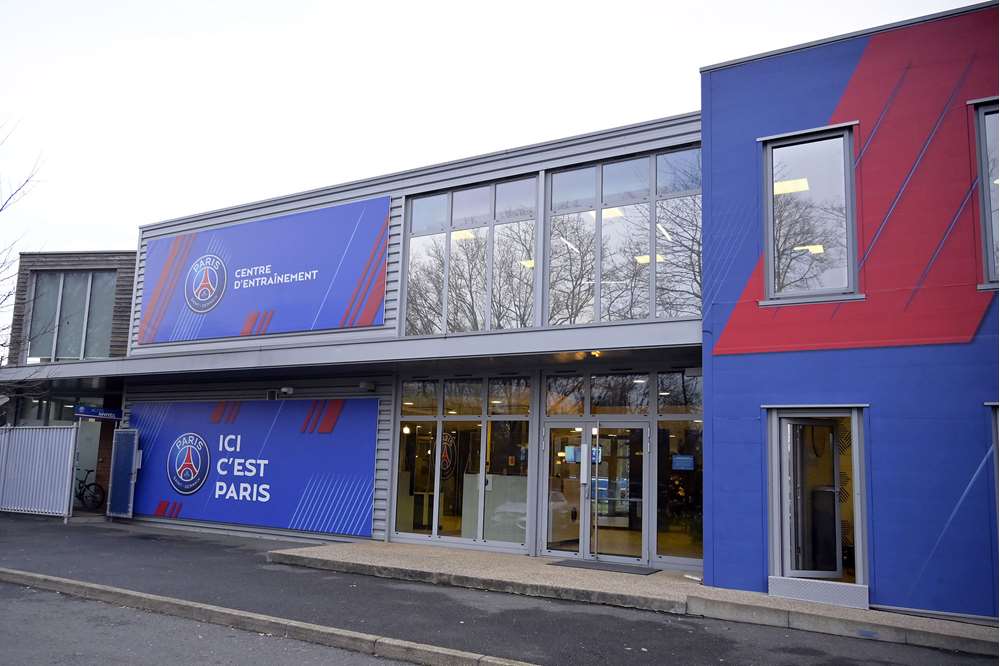 History will remember that Kylian Mbappé, Lionel Messi, Marquinhos and their team-mates trained one last time at the Camp des Loges training centre on Friday 2 June 2023, on the eve of the 38th matchday of Ligue 1 against Clermont, which will see them lift the 11th league title in the club's history, a record in France.
28 July 1970 was a historic date in the history of Paris Saint-Germain Football Club. All the Parisian directors were present for the players' first training session on the pitches of the Camp des Loges in Saint-Germain-en-Laye. The media were also out in force for this first training session, and afterwards, Rouge et Bleu manager Guy Crescent enthusiastically declared: "From now on, you belong to a family. Paris Football Club and Stade Sangermanois are over. We are now Paris Saint-Germain!"
The Camp des Loges has been the Rouge et Bleu's training centre since the club was founded. Originally, the ground was occupied by a military base that housed the regional headquarters of the Île-de-France Engineers. The Stade Sangermanois, followed by Paris Saint-Germain in 1970, were the tenants of this multi-sport complex. Until 1974 and their promotion to the top flight, the Rouge et Bleu played their league matches at the Stade Georges Lefèvre, named in memory of a former Saint-Germain player who died in battle during the Second World War.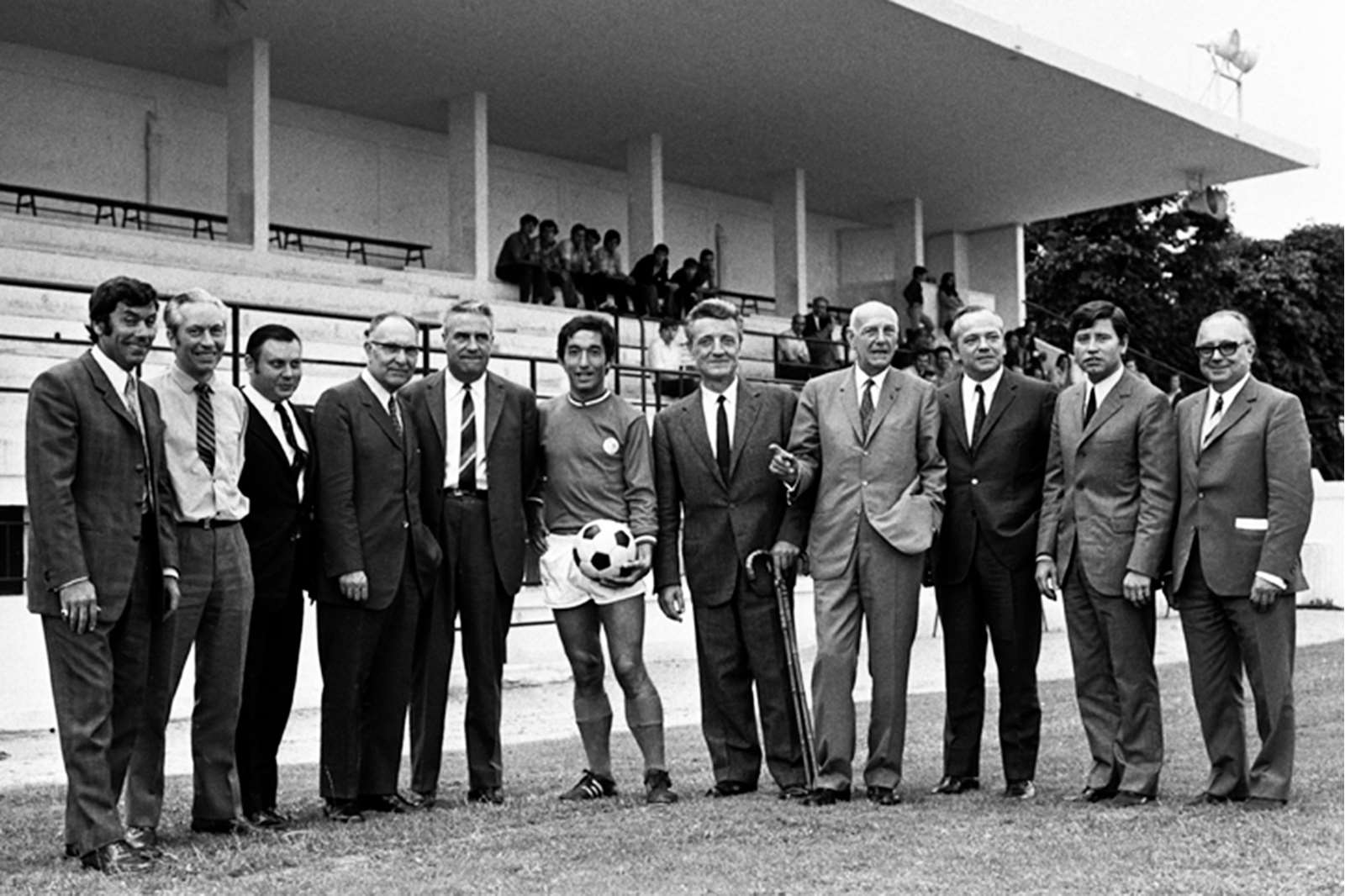 The Camp des Loges was also home to the Youth Academy, inaugurated on 4 November 1975, and the PSG reserve and youth teams' home matches.
On 4 November 2008, after ten months of works, a new ultra-modern building located 400 metres from the old training centre opened its doors.
On 12 September 2013, following the signing of a sponsorship contract, the training centre was renamed the "Ooredoo Training Centre".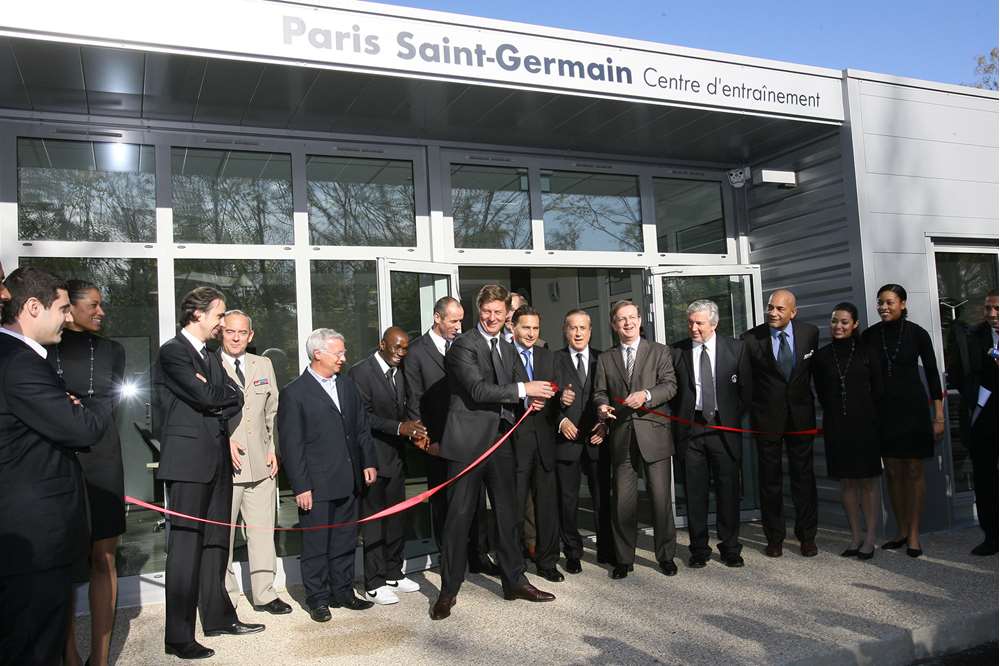 Hundreds of players have graced the Camp des Loges pitches since 1970: to date, 492 have worn the Paris colours in official matches with the first team, not to mention all the youngsters who have come to train with the professional team.
A new page in the club's history is being turned in Saint-Germain-en-Laye, which will be home to the women's section for the next six months.