Mickaël Paupin: "Paris is for life"
Each week, the club's media are meeting up with a former Paris Saint-Germain academy player. This week, we're headed for Saint-Germain-en-Laye, not far from the training centre, to catch up with ex-Titi Mickaël Paupin, who was a member of the 1991 generation, as he talks about what he's up to now as well as about his time at Paris.
Mickaël, Paris Saint-Germain's U19s are set to face Olympique de Marseille in the semi-finals of the Championnat National U19 on Sunday. What memories do you have of the two knockout-stage campaigns that you played in?
"Some good memories and some not-so-good memories. In 2009, we lost the U16 final to OM. Falling at the final hurdle is tough, but losing to that particular team is even harder to take. I'd been voted as the best player of the knockout stage, but it wasn't enough to hide my pain, especially as I'd lost my dad exactly a year ago to that day. All of my teammates as well as the coach, Jean-Luc Vasseur, gave me so much support throughout the season. In a way, that defeat was beneficial for us going into the U19 final against Monaco the following year. There was no way we could come away from that game without the trophy. David Bechkoura managed to get the best out of a very young squad, and we got our revenge in front of our families and the PSG fans who had made the trip to Orléans. It had been several seasons since the academy had won a title, so we were determined to leave a trace of our time there. There's nothing better than winning a league title with your mates, and I hope that the current crop can do the same. Believe in your potential!"
How did your personality develop over the course of your academy career?
"Before I joined Paris, I was quite a reserved, even shy person. At the pre-academy centre, though, I opened up to other people. There was a perfect sense of cohesion within Morad Mouhoubi's U13 squad. Bit by bit, my team became like a second family. I don't remember having even the slightest problem; I turned up to the training pitch and to school with a smile on my face every day. I felt good in my day-to-day life. Being a fighter at heart, I always gave everything for the squad but also for the shirt, which mattered more to me than anything else."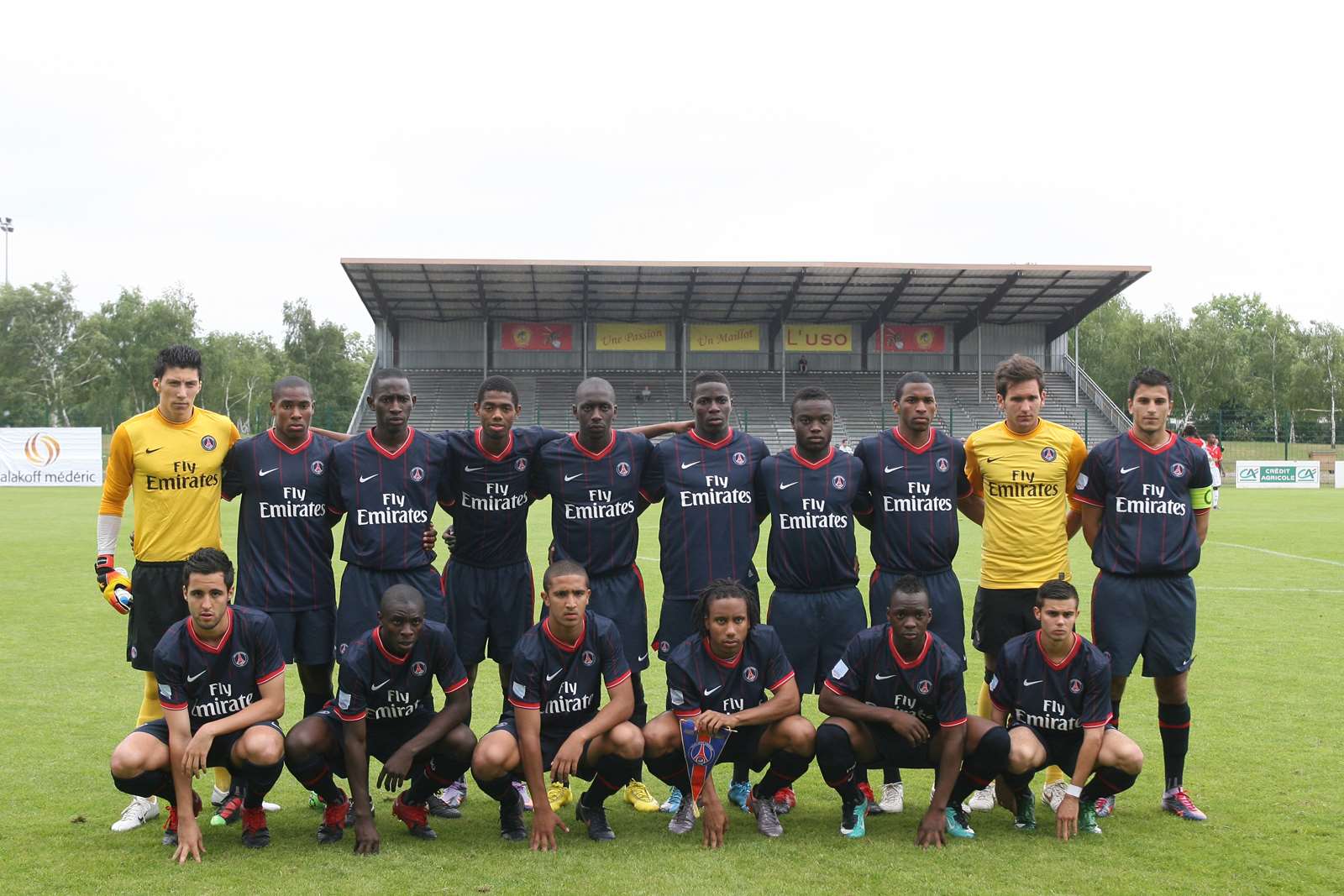 Your spell at the academy almost didn't happen…
"Despite having a great season with Cédric Cattenoy's U14s, I had a few issues with my slow growth. Because of that, the coaching staff weren't sure whether or not to keep me, so I had some bone tests done to get an idea of what the next few years would look like. In the end, they kept hold of me. What a relief! I became a boarding-school student for the first time by joining the academy, and I listened to my coaches' advice by adopting a healthy daily lifestyle. I knew that I was immensely lucky to be able to play for Paris! We had some great times, as I mentioned earlier."
You also got the chance to train with the first team. Amazing, right?
"Being a starter with the reserve team in the fourth tier, I occasionally got to train with the pros, particularly during international breaks. The standout player from back in my day was Nenê, the Brazilian. His technique was mind-blowing! A player like Mathieu Bodmer also impressed me. I was helped to fit in by Mamadou Sakho, who had also come through the academy. He gave me a lot of advice and constantly told me that I shouldn't be afraid to show what I could do. In the first few sessions, I was a bit intimidated. Name one Titi who wasn't, though!"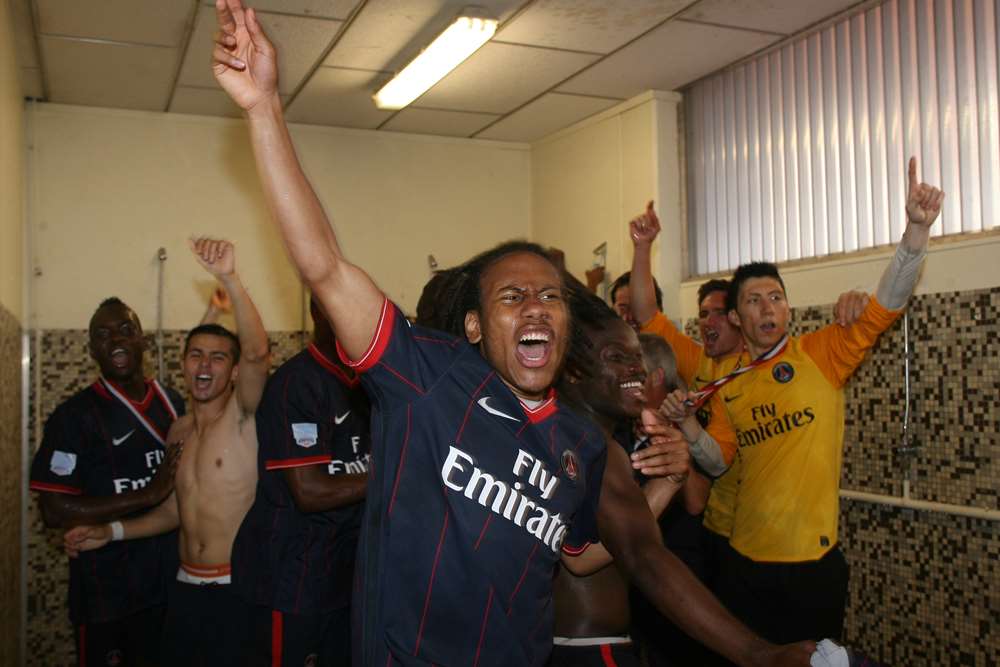 You were released on a free in 2011. How did you bounce back from that?
"Back in our day, it was very difficult to sign a professional contract, as shown by the fact that no player from the 1991 generation made it that far [note: Kévin Rimane signed a professional contract upon his return to the club in 2014]. Despite that, the club's youth teams were competing towards the top end of the table every year. When I was released, I didn't fall apart, as I was sensible enough to understand that the world hadn't stopped turning. The hardest part wasn't leaving Paris Saint-Germain but finding a new club. When you're used to having a certain level of comfort around you, you hope to find that environment again, but I didn't have an agent, so I had to find a club all by myself. Jean-Luc Vasseur, my coach with the U16s, got me a trial at US Créteil [in the third tier], where he'd been appointed as head coach. Unfortunately, I picked up a double ankle sprain. There went my chance... I essentially lost a year during which I trained with Entente Sannois Saint-Gratien. I then got myself back to full fitness and joined Chartres in the fifth tier, who were being managed by the late Manu Abreu [a Paris-Saint Germain player from 1983 to 1984]."
You haven't played competitively since the summer of 2021. Have you retired as a player?
"I'm not done yet! I got injured during the pandemic, when I was playing for Fleury in the fourth tier. I didn't recover in the way that I would've liked to because of the various lockdowns. I had two operations on my patellar ligament, and recovering from that was tough. That's why I've taken the time to get myself physically ready before I step onto the pitch again. I'm hoping to find a project somewhere in the summer so that I can keep up my passion for football. The injuries are behind me, so I'm now operational again!"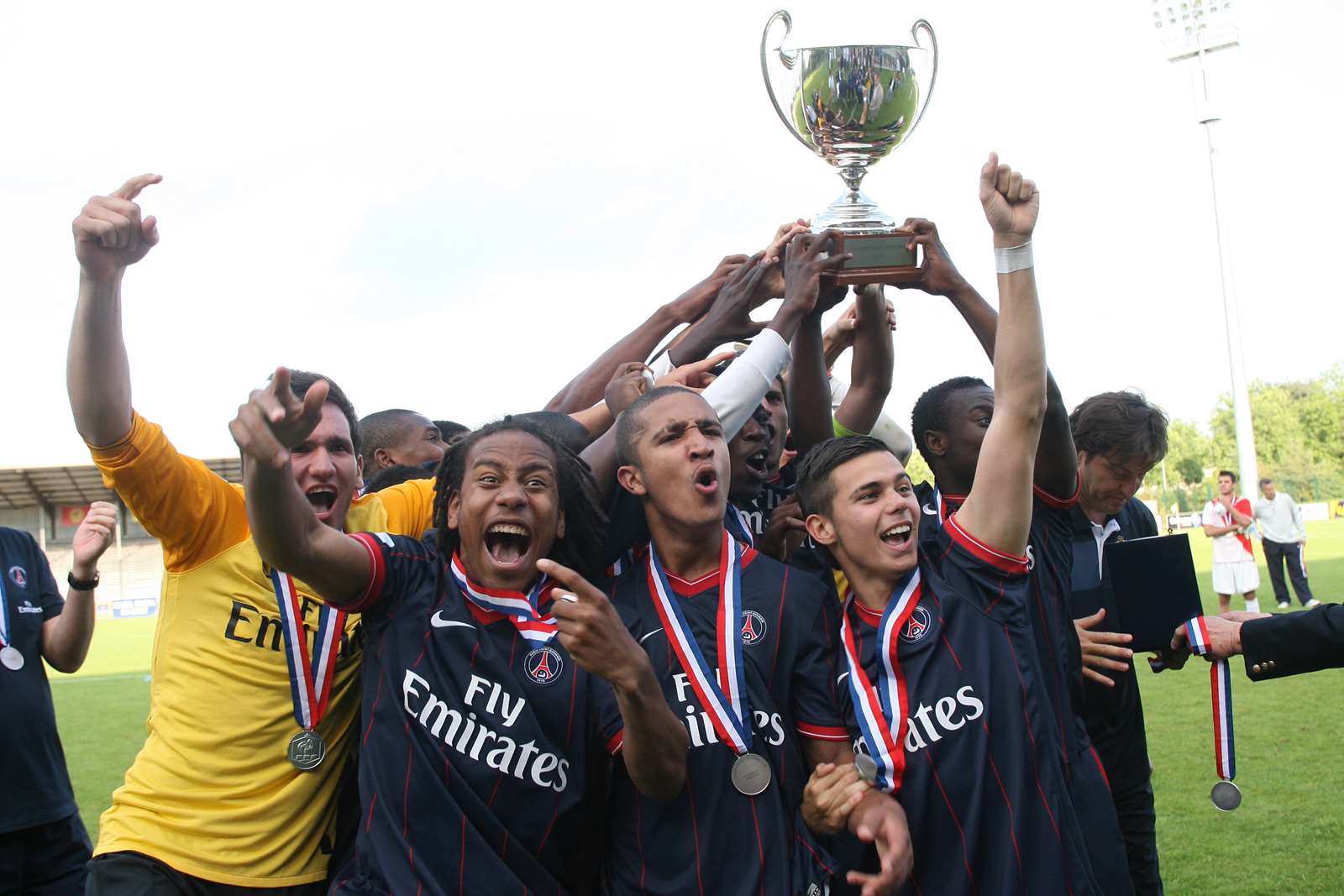 What are you up to work-wise nowadays?
"I work for car dealers Groupe Vauban in Saint-Germain-en-Laye, where I'm a vehicle handler. My main task is to carry out tests as well as the final few steps of vehicle preparation before handing it over to the customer. I also do conveyance. I've always been mad about cars. As I'm not a professional footballer, I had no choice but to find work. As luck would have it, I take the route that goes to the Camp des Loges to get to the dealership each day, so I won't be forgetting my years as a Rouge et Bleu player any time soon."
Before we leave you, what message would you like to give to your dad?
"I'd say, 'Thanks for everything, dad!' He made me into the man that I am now. He instilled some great values in me and taught me to never give up. Then, I'd apologise to him because I didn't achieve my dream of becoming a professional footballer. He made so many sacrifices to help me get there and encouraged me so much to reach the highest level possible. I really hoped to make him proud of me. That's why I'm still a loyal supporter of the club. When I cheer on the team, it feels like he's still by my side. Paris is for life. Once a Titi, always a Titi!"
PROFILE
Date of birth: 14th June 1991
Place of birth: Cormeilles-en-Parisis (Val-d'Oise)
Position: Defender
Club career: Montigny-lès-Cormeilles FO (1998–2004), Paris Saint-Germain (2004–2011), Chartres Football (2012–2014), AC Boulogne-Billancourt (2015–2019), FC Fleury 91 (2019–2021)
Honours: Championnat U16 runner-up (2009), Championnat National U19 winner (2010)