A futuristic collection of headphones with Master & Dynamic
Introducing limited-edition MH40 Wireless Over-Ear Headphones and MW07 Plus True Wireless Earphones inspired by the iconic football club's new space-inspired fourth kit
New York-based premium audio brand Master & Dynamic has collaborated with the world-renowned Paris Saint-Germain football club on a collection of headphones and earphones that combines the team's bold new vision with brilliant sound.
"At Master & Dynamic, we are constantly trying to innovate, pushing our products and sound to the next level. Similarly, Paris Saint-Germain's constant evolution and pioneering spirit inspire us, and we are honored to work with one of the world's most talented, dedicated teams on two new sound tools." - Jonathan Levine, Founder and CEO of Master & Dynamic
The futuristic collection was created to match the galaxy-inspired design of the team's fourth kit, which illustrates the new dimension in which the club is evolving. The headphones feature the kit's Milky Way pattern in Hyper Pink and Psychic Purple, while the earphones feature spacelike Black Quartz Acetate in a Purple Galaxy stainless steel case.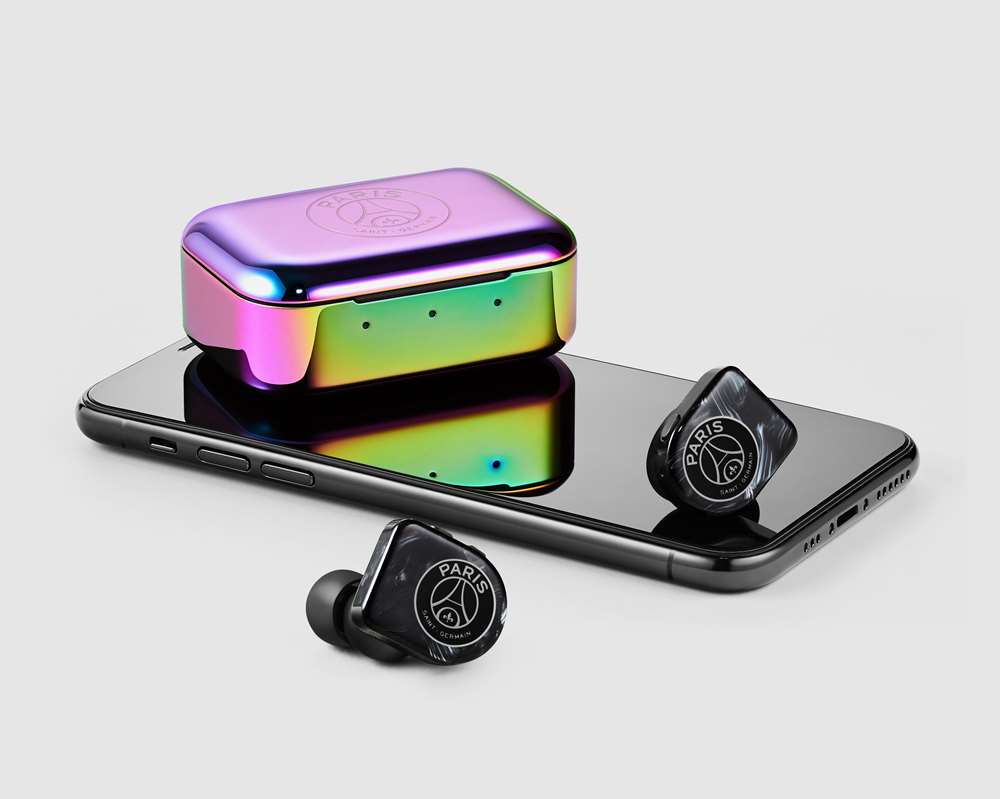 "Whether we listen to it all day long or not, at home or during a workout, music is part of our everyday lives. More than ever during this time, the comfort and sound quality of headphones or earphones is essential to our acoustic experience. Master & Dynamic has made a place for itself within the very small group of brands that know how to combine the design of the object (thoughtful construction and noble materials) with an advanced sound that reminds me of the evolution from DVD to Blu Ray!" - Fabien Allegre, Chief Brand Diversification Officer at Paris Saint-Germain
The collection includes Master & Dynamic's signature MH40 Wireless Headphones and technically sophisticated MW07 PLUS True Wireless Earphones. MH40 Wireless Headphones feature Bluetooth 5.0 and premium materials such as aluminum, lambskin, and coated canvas. MW07 PLUS True Wireless Earphones are made from handcrafted acetate and housed in a highly reflective stainless steel charging case with an iridescent patina which offers 40 hours total playtime. Also, a very limited edition of a MT900-PSG Turntable will be sold exclusively at the PSG stores in Paris.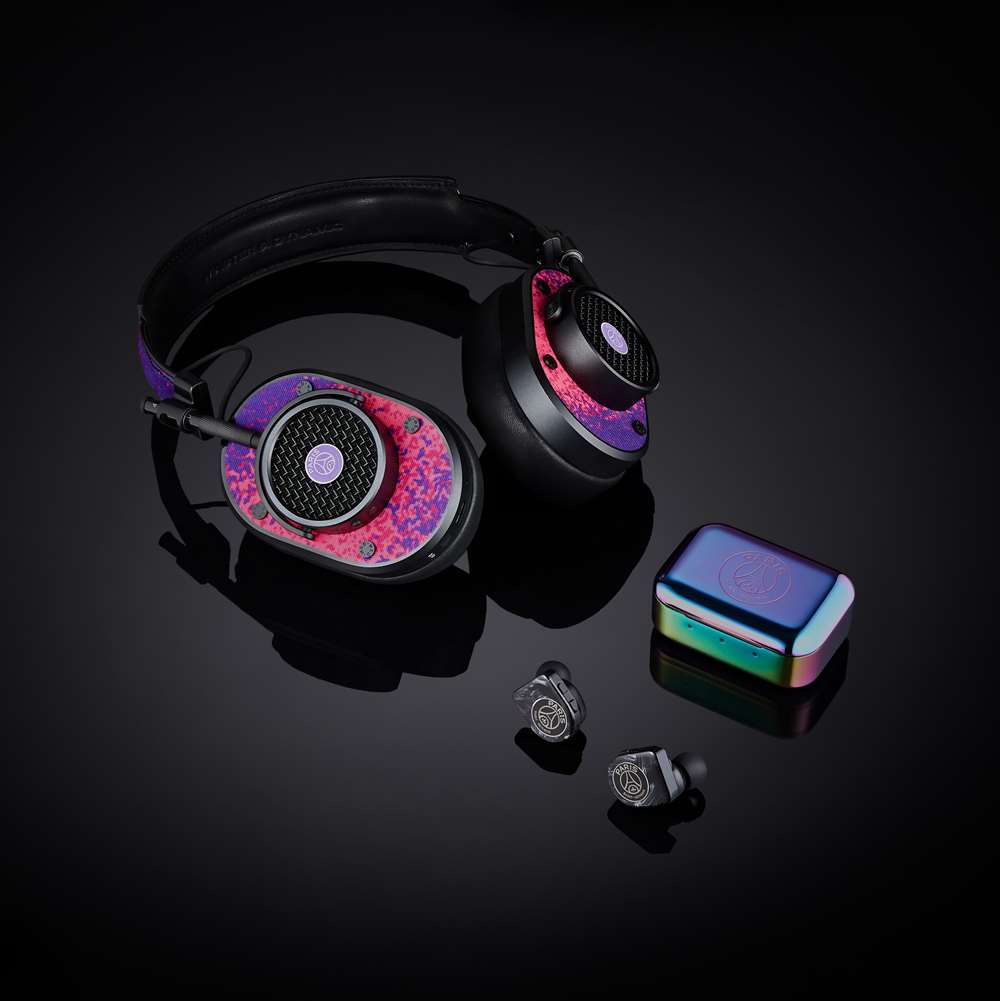 The limited-edition earphones in Black Quartz Acetate/Purple Galaxy Stainless Steel and headphones in Black Metal/Hyper Pink and Psychic Purple Coated Canvas will be available at MasterDynamic.com, MasterDynamic.co.uk, MasterDynamic.eu, Paris Saint-Germain stores and estore starting February 18 and will retail for $299/€299/£279 and $249/€249/£229 respectively.